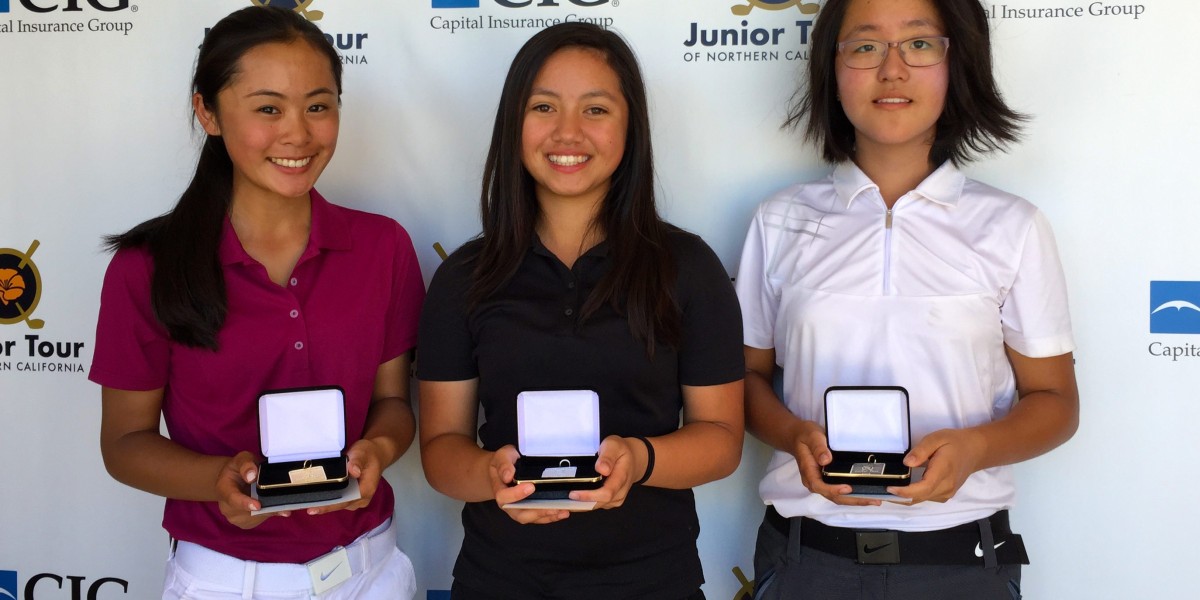 San Jose, CA
June 20-21, 2016
Contestant Information Sheet  |  Yardages

CIG-Sponsored Junior Golf Tour of Northern California Crowns Winners in Summer Series III Championship at Coyote Creek Golf Course in San Jose.
 PEBBLE BEACH, Calif. (June 22, 2016) – Sponsored by Capital Insurance Group, the 2015-2016 Junior Tour of Northern California (JTNC) crowned champions Tuesday at the Summer Series III Championship at Coyote Creek Golf Course in San Jose.
Los Gatos resident Nicholas Mok shot even 144 and San Ramon resident Yoonhee Kim shot 3-under 141 to win their respective divisions at the Summer Series III Championship held Monday and Tuesday at par-72 Coyote Creek on the Valley Course.
Mok picked up his first win of the 2015-2016 season thanks to his 75 and stellar final round of 69. On Monday he had three birdies, but on Tuesday he posted five birdies with an eagle on his final hole. Hutchison carded four birdies on his final round with only two bogeys and finishing just one behind Mok.
Four players—Ahmed Ali of Palo Alto, Daniel Kim of San Jose, Colt McNealy of Portola Valley and Danville's Jared Khoo—all finished T-3 at 148. A card-off was used to decide the third place finisher, McNealy won the card shooting a 35 on his last nine holes.
Shooting one of the lowest rounds in girls JTNC history, Yoonhee Kim won by nine strokes. On Tuesday Kim followed the front nine even par with five birdies and an eagle. Kim carded a 28 on her second nine and ended up shooting a stellar 65.
Iqbal, the two-time defending JTNC Girls' Player of the Year, had opened with a leading 74 on Monday. A day later, she'd slip back to a 76 that featured four birdies. In her fourth event of the year, Bibilani Liu shot a steady 79 each day with some sprinkled in birdies to secure her third place finish.
In the Boys' First Flight Championship, Allen Zhang of San Jose had rounds of 71-79 to come in at 150 and win by five strokes.
Jacob Turley was awarded second place following a card-off after shooting a 37 on his last nine holes. Maximilian Ramirez would be awarded third place in the card-off and shooting a 38 on his last nine.
In the Girls' First Flight Championship, Lauren Shew of San Francisco had rounds of 80-75 to finish at 155 and win by two strokes.
Three players—Kristina Oh of San Jose, Annika Cruz of Milpitas, and Pleasanton's Jasmine Chen—all finished T-2 at 157. A card-off was used to decide second place. Cruz was awarded second place, and Oh third place.
Next up on the JTNC calendar is qualifying for the Ellie Mae Classic, slated for June 28 at TPC Stonebrae in Hayward.