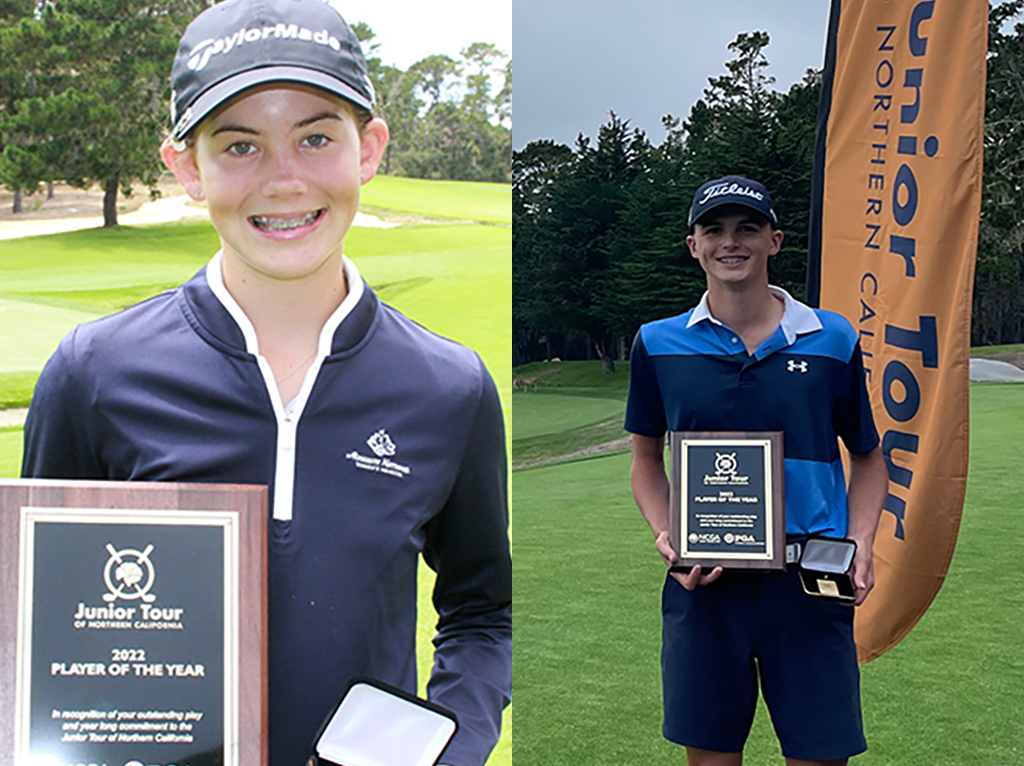 2021-2022 Players of the Year
Celebrating the 2021-2022 Season Players of the Year
Girls' Player of the Year—Asterisk Talley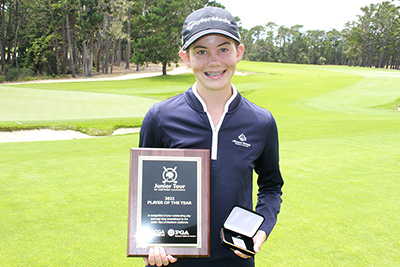 Chowchilla resident Asterisk Talley already had an impressive list of accomplishments.
Among them, a title at the U.S. Kids Championship and an appearance at Augusta National for the Drive, Chip and Putt Finals.
Now, Talley also boasts a JTNC Girls' Player of the Year title.
And she's still only 13 years old.
Talley, who began playing golf at age 3, won Girls' Player of the Year honors by racking up 4,318 points over the season. Second place went to Cathy Zhang with 2,133 points.
How good was Talley's year? She set a record for wins in a season with nine. The previous mark was eight, set by Sabrina Iqbal in 2013-14. Talley's victories also moved her to No.4 on the all-time JTNC Girls' win list.
"It's all pretty cool," said Talley, whose first name means "Little Star" according to her mom. "It means a lot being so young."
Along with her victories, Talley was also runner-up five times. She also reached the Round of 16 at the U.S. Girls' Junior, which featured players as old as 18.
"My game is a lot better from where it was a year ago," Talley said. "It takes a lot of practice. But I also have a lot of fun."
Boys' Player of the Year—Clark Van Gaalen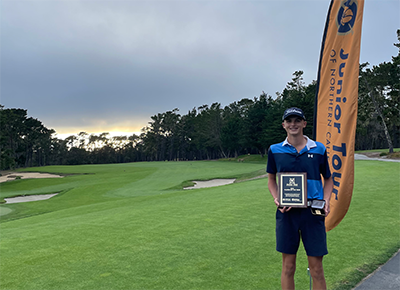 When he was a junior, Tiger Woods had a list of goals taped next to a poster of Jack Nicklaus.
We don't know where 16-year-old Turlock resident Clark Van Gaalen keeps his list of goals, but he has one. And one more thing is now scratched off.
Van Gaalen won 2021-2022 Boys' Player of the Year honors, finishing the season with 2,748 points. Jaden Dumdumaya, who won POY honors in 2021, placed second with 1,863 points.
"It's a good accomplishment. It was on my checklist," said Van Gaalen, a junior at Turlock High. "JTNC Player of the Year is something I've wanted."
Van Gaalen would collect five wins, including a cherry-on-top win at the Tour Championship in July in a playoff. He also had four runner-up finishes. His five victories tied Dumdumaya's JTNC record for most wins in a season.
"I feel pretty successful. I scored the way I wanted to during the season," said Van Gaalen, who first started playing at age 9. "For the level of competition we have out here, I think I played well."