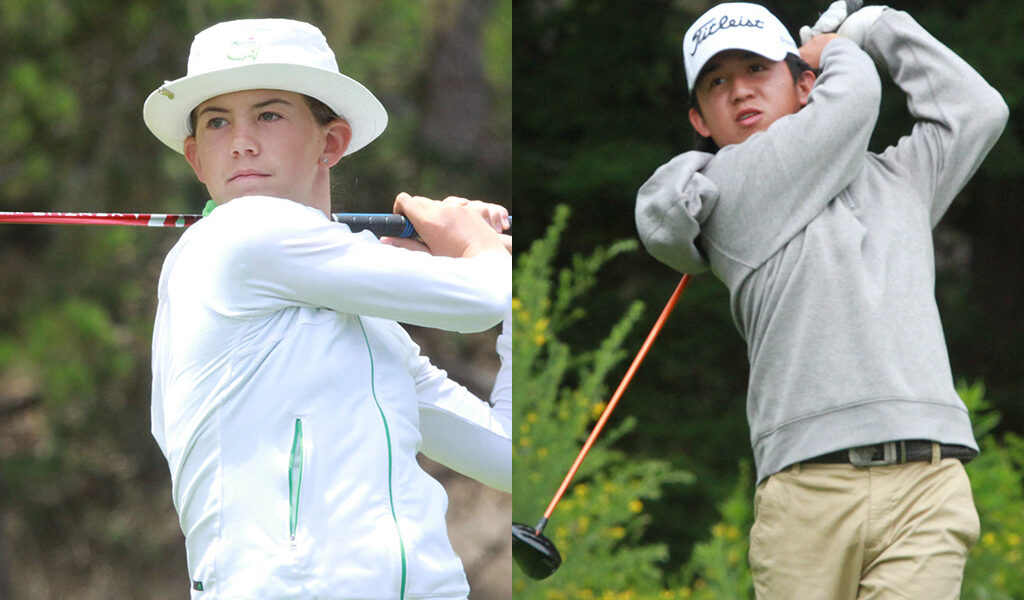 The 2022-2023 Players of the Year
Girls' Player of the Year—Asterisk Talley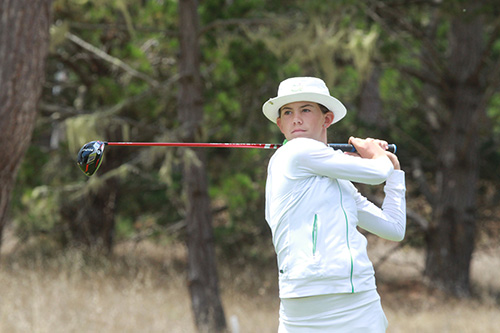 Chowchilla resident Asterisk Talley admittedly puts in a lot of time working on her game.
As for the results? There's now even more proof all of the practice is paying off.
Talley joined Sabrina Iqbal (2014-17) and Casie Cathrea (2010-11) as the only Girls' players in JTNC history to win back-to-back Player of the Year honors, capturing her second straight title with 4,124 points. Cathy Zhang, who also had a great season, finished second with 3,761 points.
Having started playing at age 3, Talley, who was featured in the Summer issue of NCGA Golf Magazine, is still just 14. The dynamo began her freshman year in high school in August.
"It feels awesome to be Player of the Year again," said Talley, whose first name means 'little star.' "I'm just going out and trying to play my best golf."
Over the course of the 2022-23 season, Talley rang up seven wins to go with seven runner-up finishes. Along the way, she climbed into a tie for second on the all-time JTNC Girls' win list (19). Iqbal still holds the record with 29 victories.
At the Spring Series IV Championship at Rancho Solano, Talley fired a 7-under 65, the third lowest Girls' 18-hole score all-time.
She'll be eligible to play on the JTNC until she's 18.
"The competition keeps getting harder, but at the same time I've been improving," Talley said. "I'm excited for the future."
Boys' Player of the Year—Jaden Dumdumaya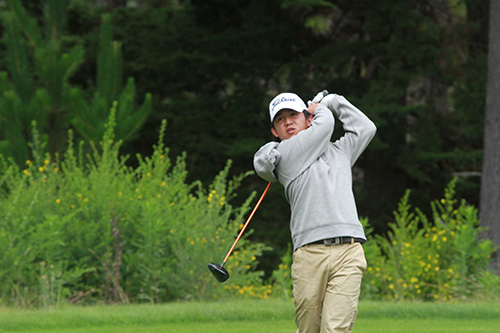 Growing up, Jaden Dumdumaya admired current PGA Tour member Justin Suh.
Before hitting the big time, Suh was a two-time JTNC Boys' Player of the Year who went on to be the No.1 world-ranked amateur at USC.
Today, the 17-year-old Dumdumaya is almost literally following in his hero's footsteps—and it's not an accident.
Slated to begin playing for USC in the fall of 2024, Dumdumaya joined Suh as the only Boys' players to twice win Player of the Year titles by capturing his second crown with a total of 2,590 points. Second place went to Ben Friedman with 1,812 points.
Suh won POY titles in 2013 and 2015. Dumdumaya's are also split, coming in 2021 and 2023.
"Growing up, I didn't really know what my path was. Then, I realized that golf was the road I wanted to take," Dumdumaya said. "Since then I've been trying to model what Justin has done."
During the season, Dumdumaya earned five wins and five runner-ups. The five victories moved him to No.1 on the all-time Boys' win list with 15, four ahead of Suh (11).
As a bonus, Dumdumaya, playing for De La Salle High, also picked up a win at the CIF NorCal Boys' High School Championship.
In between it all, he'd spend some time in his family's native Philippines, where he is a member of the national team. Among Dumdumaya's future goals is to represent the Philippines at the 2024 or 2028 Olympic Games.
"'The JTNC has treated me so well. Words can't describe the season I had," he said. "Being able to play and meet so many people. I'm just happy to have JTNC as a part of my journey."