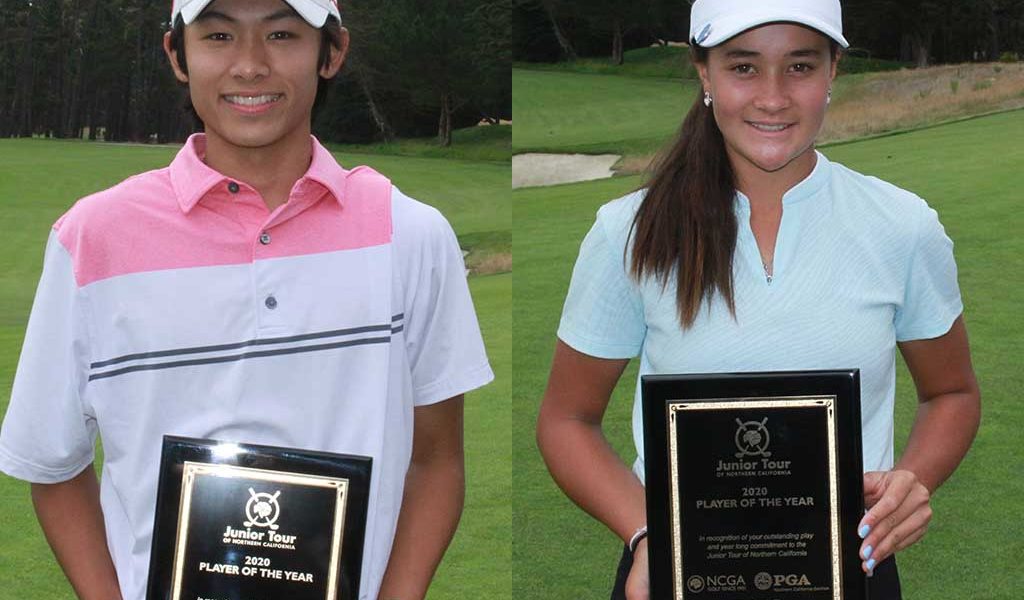 July 29, 2020
Kiara Romero, Baron Szeto 2019-2020 Players of the Year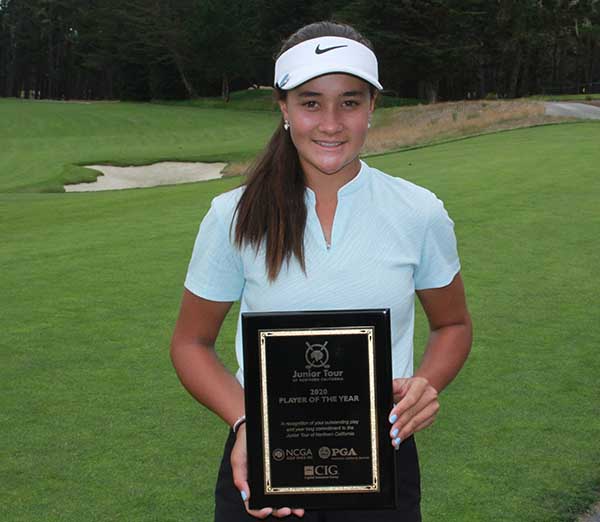 San Jose resident Kiara Romero already has aspirations of someday playing on the LPGA Tour.
Still only 14, she's still a bit away from that. But her amateur career is off to a promising start.
Romero joined Sabrina Iqbal as one of the youngest winners of the prestigious JTNC Girls' Player of Year award for the 2019-2020 season.
She'd finish the season with 1,955 points thanks in part to victories at the Fall Series IV and VI Championships and the Summer Series II Championship. Romero also had runner-up finishes at the Holiday Series III Championship and Tour Championship and a third place finish at the Fall Series III Championship.
Selena Tang finished in second place with 1,548 points.
"It means a lot to me to win Player of the Year," said Romero, a freshman at California Connections Academy. "It means that all of my hard work is paying off."
According to Romero, one of the secrets to her success was to keep things in perspective.
"During the season I wasn't really chasing birdies," she said. "I just go for pars. It ended up saving me a lot of strokes."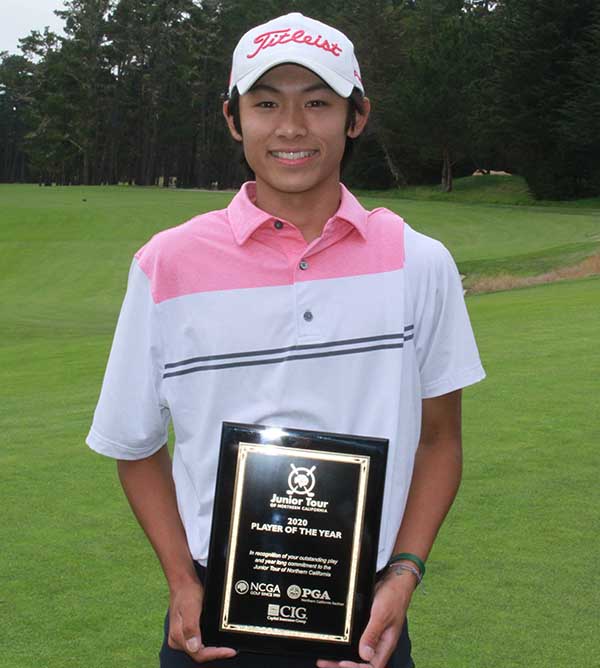 Among those who've won JTNC Boys' Player of the Year honors are six-time PGA Tour winner Bryson DeChambeau and former No.1 world-ranked amateur Justin Suh.
Moraga resident Baron Szeto's name is now part of the list.
Szeto, a 17-year-old senior at Campolindo High School, captured the 2019-2020 season title with 1,333 points. Along with a win at the Fall Series VIII Championship, he'd also have two runner-up finishes (Holiday Series III and Summer Series I Championships) and a third place finish at the Fall Series II Championship.
Paramdeep Sodhi finished in second place with 1,128 points.
"Winning the award means a lot," Szeto said. "It means I was consistent throughout the season. I played pretty well in all of the events."
Needing a strong finish at the season-ending Tour Championship to wrap up the crown, Szeto responded by placing fourth.
"I didn't try to think too much about where I was in the points standings," he said. "I just focused on my game."