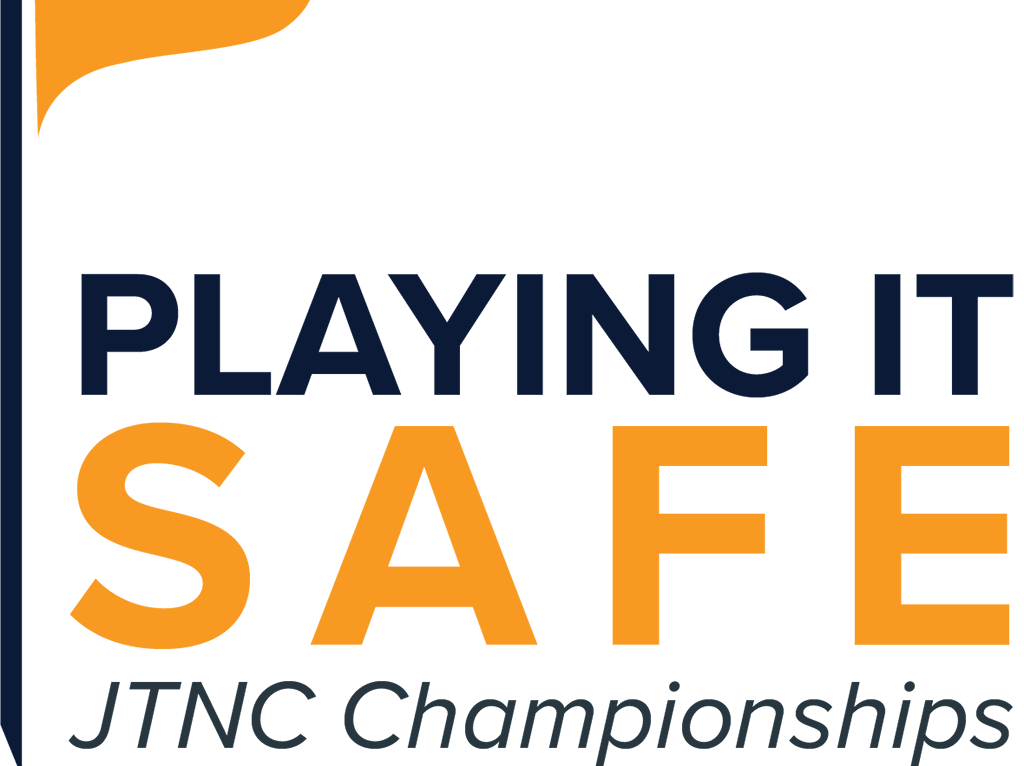 JTNC 2021 COVID-19 Tournament Guidelines
JTNC 2021 COVID-19 Tournament Guidelines
April 1, 2021
Junior Tour of Northern California 2021 COVID-19 Tournament Guidelines
The Junior Tour of Northern California is looking forward to moving our tournaments in the direction further normalcy and we want everyone to have a great time at our tournaments and certainly will do our best to make them as safe as possible.   It is very important for all of us to follow these rules so that we will be able to continue to run events during these trying times.
Please Note – These guidelines are subject to change at any time.  We will always follow and comply with any county and state guidelines.  It is extremely important to read through the Player Information sheet and Local Rules for each event.
General Sanitation Guidelines for Participation in JTNC Events
Absolutely no gathering or loitering at any location on the property before or after a round.
Players must always maintain at least a six-foot distance minimum from other people (except for household members) while on property.
Mask/facial coverings should be worn as required by government guidelines when a six-foot distance cannot be met.
There will not be an awards ceremony. Players are required to leave as soon as possible after completing their round.  If you may be in a playoff please stay.  More on that below.
Please do not arrive to the course more than 30 minutes prior to your tee time.
Players need to arrive at their starting tee on time, however, please do not go to that tee until the group in front has cleared.
Scorecard procedures
Scoring: Players are expected to download the USGA TM app (or GolfGenius). If you have previously downloaded the app please make sure you have the most up to date version. The player GGID is available on the scorecard PDF available above and will be given to you on the first tee by the starter.
 DURING THE ROUND – Within the group, players will be marking for one other player (just as you would with a paper scorecard). The electronic scorecard has a section for "Marker's Notes". This is the equivalent to the tear strip at the top of a scorecard where the marker may keep his or her own scores.
 WHEN IS ROUND IS COMPLETED – At the end of the round, all players in the group must report any rules issues to the committee and confirm hole-by-hole scores are correct.  If there are any discrepancies between your "Marker's Notes" and the scores your marker entered for you, they will be highlighted in yellow.
CERTIFYING SCORES – Once all scores are correct you will be prompted to "Certify as Marker" and then you will move to "My Scores", located at the top of your screen, and then be prompted to "Certify as Player".  This is the equivalent of signing a paper scorecard and satisfies the requirements of Rule 3.3b. Scores will be considered to be official and returned once the player has left the defined scoring area, the scoring area will be defined within The Notice to Players.
Staff contact information is available in the Notice to Players linked above if you have any questions after your round.
Flagstick and Hole
Players will be allowed to remove and touch the flagstick at their discretion.  Any county or course policy that does not allow the touching of flagsticks the following Code of Conduct provision will be in effect.
Touching of the flagstick is prohibited. The following Code of Conduct provision is in effect for JTNC events:

The flagstick must not be removed or deliberately touched by hand during the round, including with a gloved hand or a towel wrapped around the flagstick. Any player who deliberately ignores this code of conduct policy will be considered guilty of Serious Misconduct (see Rule 1.2b), the penalty for which is disqualification.

Working in concert with each individual facility, a device will be used to ensure players can retrieve the ball from the hole without touching the flagstick or hole. This may include:

A foam insert allowing the ball to fall only part way into the hole,
A hole with the liner turned upside down so the ball can fall only part way into the hole; or
An approved flagstick attachment that allows a player to lift the ball from the hole with their club.

When a device that does not allow the ball to fall fully into the hole is used, the device is treated as being attached to the flagstick and thus is part of the flagstick. Per Rule 13.2c and the Definition of Holed, if any part of the ball is below the surface of the putting green and is leaning/resting on that device the ball is treated as holed. A ball that hits the device and does not come to rest with any part of the ball within the hole is not holed.
 Bunker Rakes
When bunker rakes are present the ball will be played as it lies.   We encourage players to rake bunkers after playing from them.
When rakes are not present and have been removed throughout the course, the following provision applies.
 Players are encouraged to smooth the surface of the bunker with their foot or club before exiting the bunker.
JTNC will play Preferred Lies in Bunker: When a player's ball lies in a bunker, the player may take free relief once by placing the original ball or another ball in and playing it from this relief area:

Reference Point: Spot of the original ball
Size of Relief Area Measured from Reference Point: One club-length from the reference point, but with these limits:
Limits on Location of Relief Area:

Must not be nearer the hole than the reference point, and
Must be in the same bunker.
Starter Interaction and Material Distribution
Local Rules, Pace of Play, Hard Card, Hole Locations, and other paperwork will be provided on the tournament portal for the players the evening before the event. No paperwork will be available at the starting hole.
Hand sanitizer will be made available at the starter table.
Starter directions given while spread 6 feet apart.
A starters box with tees and pencils may be available, please us the provided hand sanitizer before accessing it.
Social Distancing Policies for Practice/Warm-Up (When available)
Practice range set up for safe distancing and request players arrive no earlier than 30 minutes prior to starting time and limit range time to allow others the opportunity. Any stretching or other warm-up activities should be done beforehand at their car.
The practice putting green is only available to players 10 minutes prior to their starting time. No holes will be available.
All facilities will be different individual guidelines per facility will be given in the player information sheet. Some facilities will not have practice of any kind available.
Food and Beverage
Food issued in accordance with county guidelines which includes consideration for touch points and social distancing guidelines.
In some cases, food and beverage options may not be available.
We will continue to try to provide JTNC water. These will be available at the first and tenth tee, please use the hand sanitizer prior to accessing the ice chest.  Note: it is extremely important that players and spectators realize they will have water needs that JTNC cannot meet, they need to be responsible for this.
We will do our best to make everyone aware of what food and beverage availability will be at each site.
Spectators
Spectators must maintain at least six-foot distance minimum from people while on property. See individual tournament policies for additional guidelines. We request players to limit spectators to one person, preferably a household member.
Players or spectators that deliberately or repeatedly disregard these rules will be disqualified and or asked to leave property.