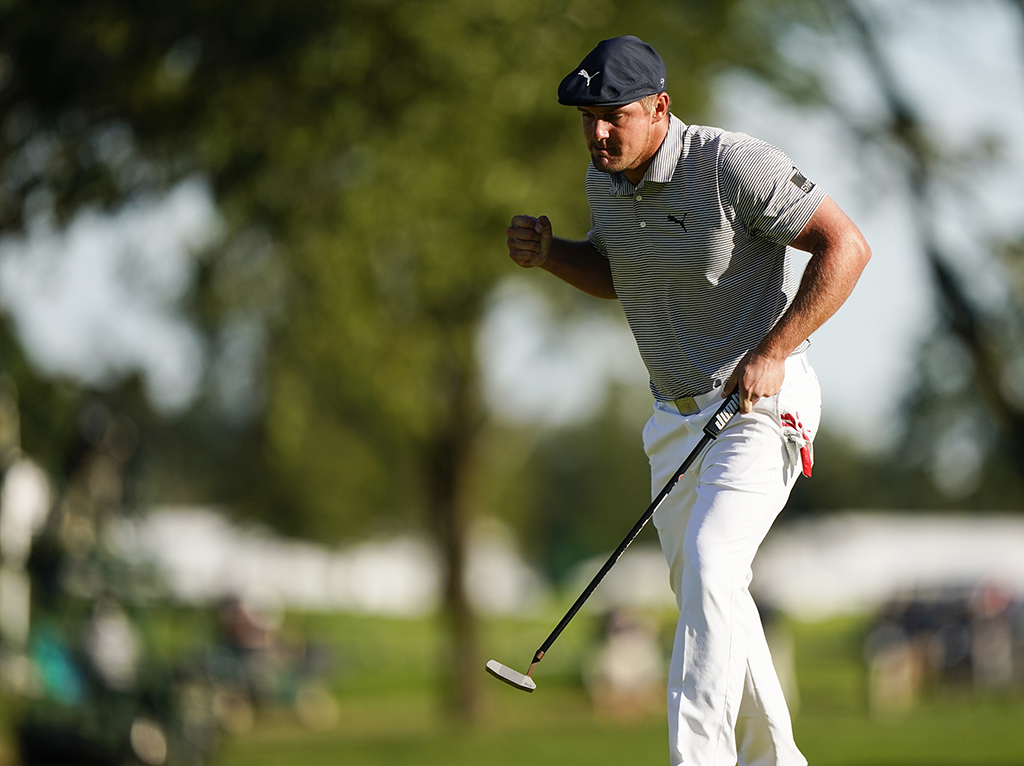 Former JTNC Player of the Year Bryson DeChambeau a U.S. Open Champion
September 20, 2020
Former JTNC Player of the Year Bryson DeChambeau a U.S. Open Champion

Clovis native Bryson DeChambeau is now a U.S. Open champion.
DeChambeau, who honed his skills as a junior on the Junior Tour of Northern California, shot a final-round 3-under 67 Sunday at Winged Foot to win the title by six shots.
He joins Jack Nicklaus and Tiger Woods as the only players to win an NCAA individual title, a U.S. Amateur title and a U.S. Open.
"It's just an honor. I don't know what else to say,' DeChambeau said. " It's been a lot of hard work. Mr. Nicklaus has been always awesome to me. He gave me a sponsor's invite. Tiger has always been great to me. I can't say thank you enough to them for them helping me push me along to be a better person and a better golfer, as well. But to be in the likes of the names of that company is special. I'll forever appreciate that."
For DeChambeau, winning the U.S. Open fulfilled a lifelong dream.
"I would say any Major was the ones I — they were all ones that I wanted to win, but I knew that my game would fit best for a U.S. Open. The reason for that is I always felt growing up, in college, I was always a super straight driver of the golf ball, super great iron player. Putting was always iffy, but I knew I could get around it on fast, quick greens. I was always really good on quick greens," he said. "I've become a great putter, and my ball striking has improved consistently, and now I've got an advantage with this length, and that's all she wrote. But, yes, growing up, the U.S. Open is the one I thought I could win the most."
Brains 🧠 Brawn 💪 Bryson 🏆

Congrats, @b_dechambeau! We're proud to have you as the champion of the 120th #USOpen.

— U.S. Open (USGA) (@usopengolf) September 20, 2020
A truly dominant Sunday at Winged Foot.

Congratulations to our 2020 #USOpen champion, @b_dechambeau! pic.twitter.com/4VAFJmseST

— U.S. Open (USGA) (@usopengolf) September 20, 2020