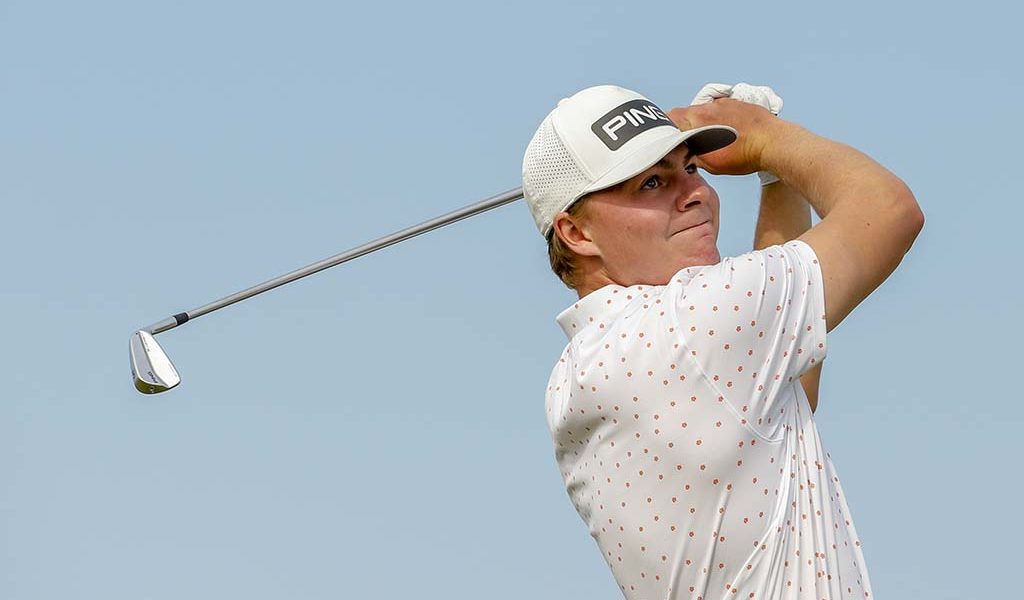 August 17, 2020
JTNC Alum Ollie Osborne U.S. Amateur Runner-Up
JTNC alum Ollie Osborne came within one hole of winning the U.S. Amateur Championship.
Osborne, who  lives in Reno, fell, 1-up, Sunday to winner Tyler Stafaci after Strafaci hit a beautiful 4-iron shot onto the 36th green, hsetting imself up for a tap-in birdie.  He was trying to follow in the footsteps of former JTNC Player of the Year Bryson DeChambeau, who won the U.S. Amateur title in 2015 while playing at Southern Methodist University. SMU is where Osborne currently competes collegiately.
Osborne came out of the gates in the morning 18 on fire, registering three consecutive birdies – two of which won holes 1 and 2 – and upping his margin to 5 up with birdies on Nos. 10, 11 and 12, the latter a tee shot to 3½ feet that was conceded.
Then Strafaci got on a roll, winning No. 13 with a birdie (his eagle putt from 48 feet just nicked off the flagstick), 14 with a 3-foot birdie putt and 15 with a 9-foot par putt. An 8-foot birdie on 17 trimmed the deficit to one hole, and when both players birdied 18, the morning round ended with Osborne holding a precarious 1-up lead.
"You're kind of excited when you're 5 up but you know you've got a lot more golf to play, and then obviously he came back," said Osborne, who was bidding to become the fifth SMU golfer since Hank Kuehne in 1998 to win the U.S. Amateur. "Like you kind of just go up and down throughout the day, you're excited, you're a little down. I tried to stay mellow the whole day, and it was a good match."
Despite the loss, Osborne collected some nice perks for his runner-up finish. He'll be exempt into the 2021 U.S. Open at Torrey Pines (as long as he remains an amateur), is exempt into the next three U.S. Amateurs and will more than likely receive an invitation to the 2021 Masters at Augusta National.