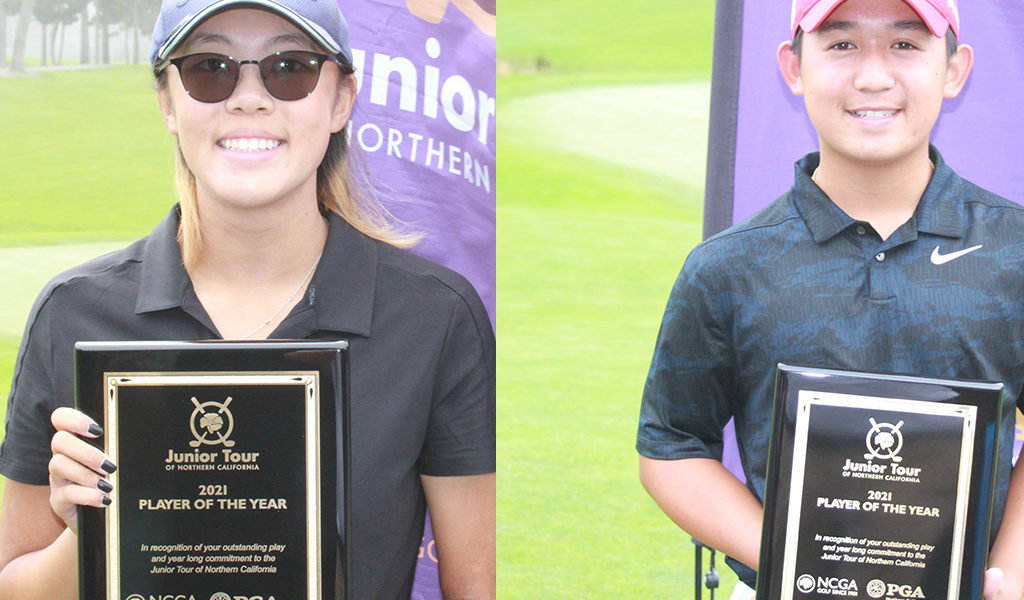 July 28, 2021
Girls' Player of the Year—Adora Liu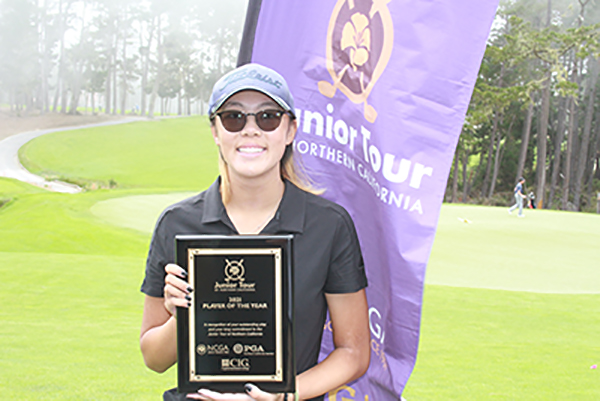 At the end of the 2019-2020 JTNC season, Newark resident Adora Liu found herself just inside the top 50 of the Player of the Year standings. In a tie for 48th.
So the 17-year-old senior at Irvington High decided to put in some extra work. Suffice to say, the longer practice sessions paid off.
Liu would go on to claim 2020-2021 Girls' Player of the Year honors, finishing the season with 2,361 points. Asterisk Talley was runner-up with 1,786 points.
"It means a lot to me to be Player of the Year," Liu said. "I put in a lot of work, and I won quite a few tournaments. I'm proud of that."
Liu won four events—the NCGA Junior Championship, Fall Series II and III Championships and the Holiday Series III Championship. The four victories in a season is tied for the fourth most all-time. Sabrina Iqbal won eight times during the 2013-2014 season.
Along with the wins, Liu, who described her season as "up and down" had one runner-up (Spring Series I Championship) and three third place finishes.
"I had a pretty good start to the season, and then I kind of had a break," Liu said. "But then I got it going again."
Boys' Player of the Year—Jaden Dumdumaya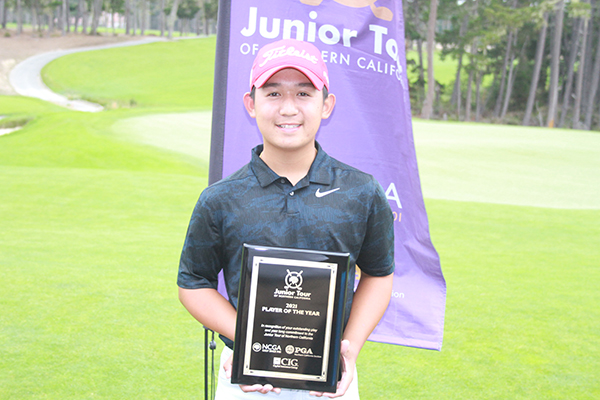 Becoming a pro has long been an aspiration for Fairfield resident Jaden Dumdumaya.
While still just 15, his name is already connected to a U.S. Open champ.
Dumdumaya, a sophomore at De La Salle High, won Boys' Player of the Year honors for the 2020-2021 season with 2,835 points thanks in part to a JTNC record five wins during the season—Holiday Series III, Spring Series IV and VI and Summer Series II and III Championships. Finishing as runner-up was Zachery Pollo with 1,900 points.
With the victories, Dumdumaya moved into a tie for third with Bryson DeChambeau and Joshua McCarthy for most JTNC wins all-time (six). The only players ahead of him on the all-time win list are Thomas Hutchison (nine) and Justin Suh (11).
"Winning Player of the Year means a lot to me because of all the hard work I've put in," Dumdumaya said. "I wouldn't be here either without my family. I'm thankful for them."
Among Dumdumaya's highlights was a fireworks show at the Summer Series II Championship at Poppy Ridge, where he set a JTNC record for lowest winning score (14-under par). His second-round score of 9-under 63 was the second lowest 18 hole score in JTNC history, behind only a 10-under 62 shot by Scott Munger at the 2012 Fall Series IV Championship.
"It's definitely one of the best seasons I've had," Dumdumaya said. "I feel that I'm on the right track. Tying Bryson DeChambeau…he's an amazing golfer. I didn't pay much attention to the records, but I'm definitely chasing them more now."