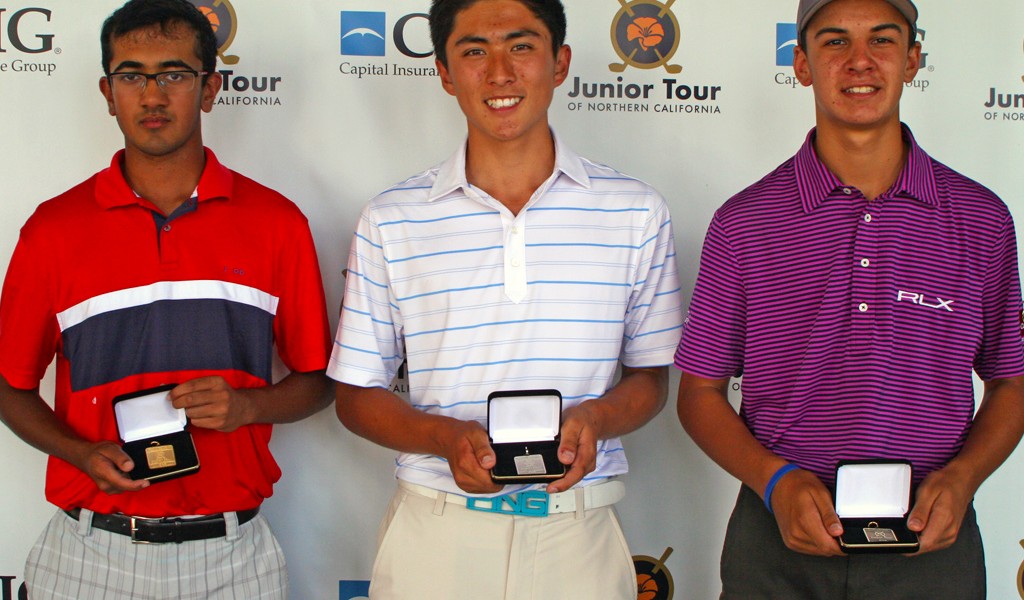 Truckee, CA
July 14-15, 2015
Contestant Information Sheet  |  Yardages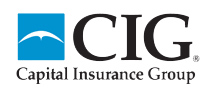 CIG-Sponsored Junior Golf Tour of Northern California Crowns Winners in Summer Series IV at Schaffer's Mill Golf Club
PEBBLE BEACH, Calif. (July 16, 2015) – Sponsored by Capital Insurance Group, the 2015 Junior Tour of Northern California (JTNC) crowned champions Wednesday in the Summer Series IV Championship at Schaffer's Mill Golf Club in Truckee.
Fremont resident Vivek Vasireddy shot 2-under 140 and San Ramon resident Tiffany Cha shot 14-over 156 to win their respective divisions at the Summer Series IV Championship held Tuesday and Wednesday at par-71 Schaffer's Mill Golf Club.
Vasireddy picked up his first win of the season thanks to a sensational second round.
In Tuesday's first round, Vasireddy opened play with an even-par 71 after carding three birdies to go with three bogeys. He'd trail leader Bryson Zorich by one. Zorich, of Rocklin, carded an opening 70 that featured an eagle on the par-5 14th to go with four birdies and five bogeys.
A day later, it was Vasireddy who had the hotter hand. In the finale, Vasireddy was steady, opening with a front-nine 1-under 34 that included two birdies and just one bogey. On the back-nine, he'd also go 1-under, posting a birdie to go with eight pars for a 69 and two-day total of 140.
While Vasireddy was in cruise control, Zorich slipped to a second round 74. Zorich got off to a slow start, carding a double-bogey on the par-4 1st hole. He'd play his next nine holes at even par, but went backwards again following a triple-bogey on the par-4 11th. Zorich played his final seven holes at 2-under, but by then Vasireddy had things locked up, going on to win by four strokes.
Also coming in at 144 and finishing tied for second was Davis resident Sam Yamauchi. A day after opening with a 73, Yamauchi made a run up the leaderboard with a 71 that featured three birdies and three bogeys. In a card-off (lower back-nine score), Yamauchi was awarded second place with Zorich taking third.
Fourth place in the Boys' Championship went to Reno's Connor Motherway, who came in at 146 after rounds of 74-72. Napa's Joseph Bosetti took fifth place at 147, shooting rounds of 74-73.
While Vasireddy wrapped things up in regulation, Cha had to go to extra holes to pick up her first win of the season.
In what turned out to be a duel from start to finish, both Cha and Maddie Jun of Mountain View opened play with first round leading scores of 5-over 76. A day later, the two were still together, as they'd each card 80 to finish regulation tied at 156.
In a sudden-death playoff, Cha finally broke the tie, winning on the third hole.
During the final round, Cha held the lead at a total of 12-over with only four holes to play but she'd card a pair of bogeys to finish at 14-over. Jun, on the other hand, was at 15-over with just two holes to play. She'd birdie her 17th hole and made par to finish her round.
There was also a tie in the Girls' Championship for third place. There, Noor Ahmed of Folsom and Clare Brady of Campbell finished with matching scores of 160 after final rounds of 80 and 81, respectively. Ahmed was awarded third place after a card-off (lower back-nine score).
Finishing tied for fifth place at 162 were San Jose's Aishvarya Bedi, who had a final round 79, and Lexi Perry of El Dorado Hills, who posted a final round 81.
In the Boys' First Flight Championship, Jared Tungol of Lincoln put together two solid rounds for the victory.
Playing a shorter course than the Boys' Championship, Tungol carded rounds of 71-74 to come in at 3-over 145 and defeat runner Sam Sommerhauser of Lincoln by five strokes.
In the first round, Tungol was steady, carding 10 pars to go with four birdies and four bogeys. The 71 gave him a three-stroke lead over the field.
Sommerhauser had rounds of 76-74, finishing at 150. Taking third place in the Boys' First Flight Championship was Dylan McDermott of Granite Bay, who came in at 154 after rounds of 74-80.
Fourth place went to Kyle Kushnir of Los Altos Hills at 156 (81-75) while fifth place went to Atwater's Shane Watts at 158 (76-82).
In the Girls' First Flight Championship, Niav Layton of Palo Alto shot a final round 75 to come in at 151 and defeat runner-up Emma Sand of El  Dorado Hills by seven shots.
Sand had matching rounds of 79 each day. Taking third place was Kathering Sung of Palo Alto, who finished at 160 following two 80's.
Fourth place went to Palo Alto's Coco Layton at 161 (85-76), while fifth place went to Lauren Sung of Palo Alto at 163 (86-77).
Next up on the JTNC calendar is the Summer Series V Championship, to be held July 20-21 at San Jose Country Club and Santa Teresa Golf Club.
# # #
About Capital Insurance Group
Capital Insurance Group® (CIG) has enhanced its dominance as a leading insurer of Northern California golf courses into a successful philanthropic program centered on the sport of golf through its sponsorship of the NCPGA Junior Tour of Northern California, and the annual fund raising golf tournament, The Langley – A Tribute to Legends.
CIG is the leading regional property and casualty insurer serving the Western U.S. since 1898. CIG insures Personal Auto, Homeowners, Farmowners, Condo Owners, Vacation Property, Renters, Apartment Building Owners, and many kinds of Commercial and Agricultural Auto and Property. The more-than 115 year-old company is rated "A" (Excellent) by A.M. Best, the independent financial monitor of the insurance industry. CIG has been selected for the  Ward's 50 as one of the safest and most efficient property/casualty insurers in the U.S.  CIG manages personal, business, and agriculture risks underwritten by its affiliate companies: California Capital Insurance Company, Eagle West Insurance Company, Nevada Capital Insurance Company, and Monterey Insurance Company. Types of policies may vary from state to state. For more information, please visitwww.CIGinsurance.com
CIG DELIVERS MORE. Continuously. ™