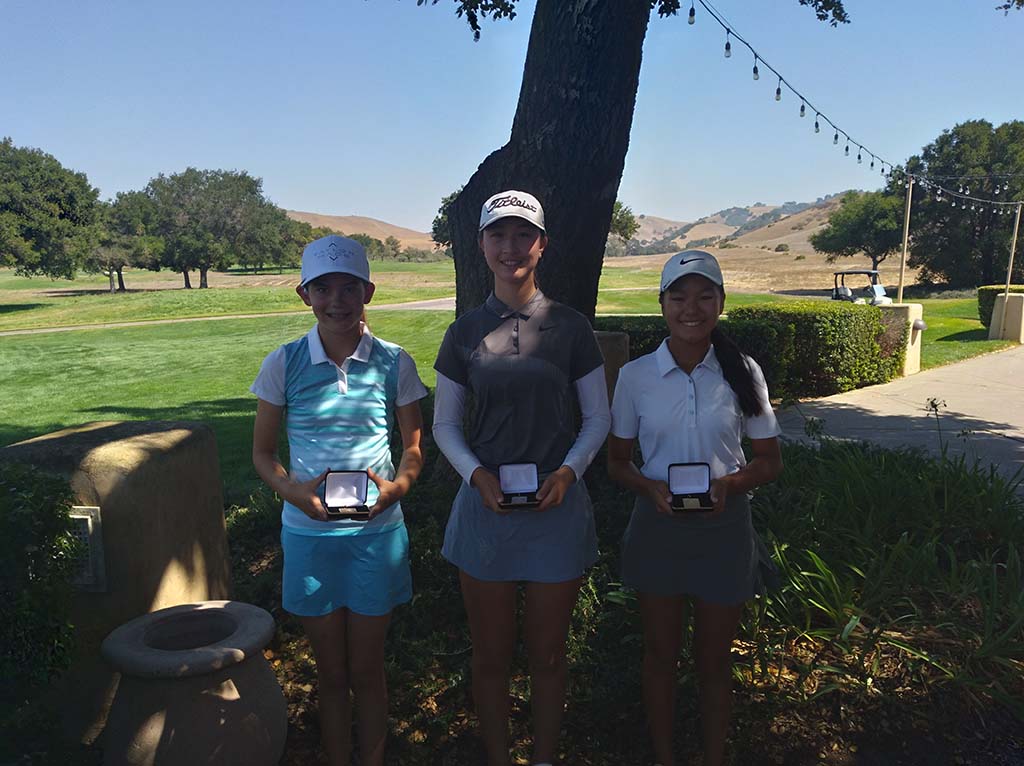 Fall Series III – San Juan Oaks GC
Player Information / Pairings / Tournament Results 
Please Note: Parings will be available Friday, August 27th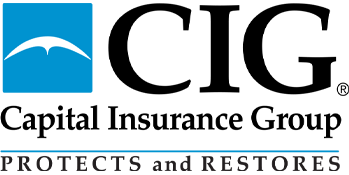 CIG-Sponsored Junior Golf Tour of Northern California Crowns Winners at Fall Series III Championship at San Juan Oaks Golf Club in Hollister
PEBBLE BEACH, Calif. (Sept. 7, 2021) – Sponsored by Capital Insurance Group, the 2021-2022 Junior Tour of Northern California (JTNC) crowned champions Sunday at the Fall Series III Championship at San Juan Oaks Golf Club in Hollister.
Matthew Almajano shot 2-under par 142 and Michelle Woo shot 1-over 145 to win their respective divisions at the Fall Series III Championship held Saturday and Sunday at par-72 San Juan Oaks GC.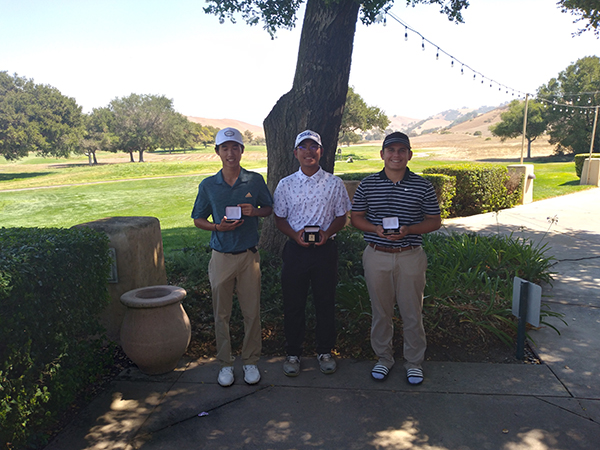 Almajano got his first win of the new season thanks in part to great first round 67 that included four birdies and an eagle on the par-5 2nd. A day later, Almajano shot a final round 75.
Jamison Tan was second, coming in at 145 after rounds of 72-73. Ben Ragland took third at 146 following a final round 70, while Luke Montoya was fourth at 147 after a final round 72.
Three players—Giuliano Kaminski, Calvin Kong and Mark Zhou—finished T-5 at 150.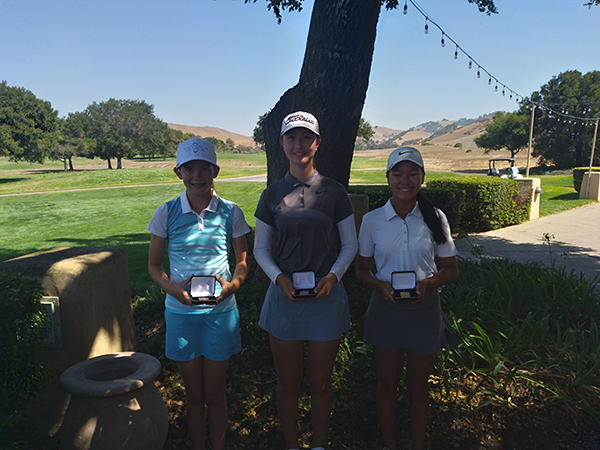 In the Girls' Championship, Woo came back to take the title thanks to a final round 70 that included four birdies. From holes Nos. 7 through 12, Woo would go 4-under par. In the opening round, she carded a 75.
Asterisk Talley and Michelle Ho finished tied for second after both came in at 146 (73-73). Ho would be awarded second place following a card-off.
Vani Karimanal was fourth at 149 after a final round 76, with Sophie Thai placing fifth at 150.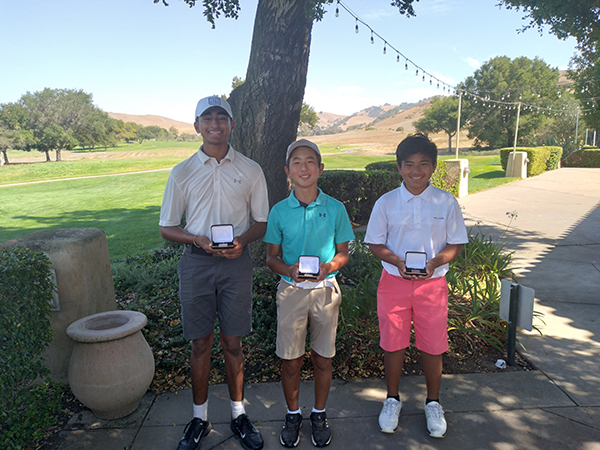 In the Boys' First Flight Championship, Lucas Lee shot a final round 79 to come in at 150 and defeat runner-up Kirin Desai by two shots. Desai had a final round 78.
Third place went to Drue Henry Sanchez at 154. Richard Ding was fourth at 156 and Craig Rowen and Aaron Young were T-5 at 159.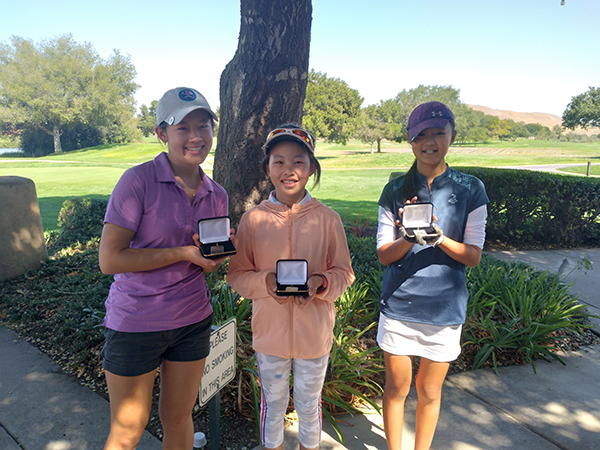 In the Girls' First Flight Championship, Caroline Gao shot a final round 73 to come in at 147 and defeat runner-up Tiffany Chang by 14 shots. Chang had a final round 82.
Third place went to Elizabeth Gong at 164, while Trudy Tan was fourth at 165. Saisha Vibhute was fifth at 170.
The next event on the JTNC calendar is the Fall Series IV Championship, to be held Sept. 11-12 at Haggin Oaks Golf Complex in Sacramento.