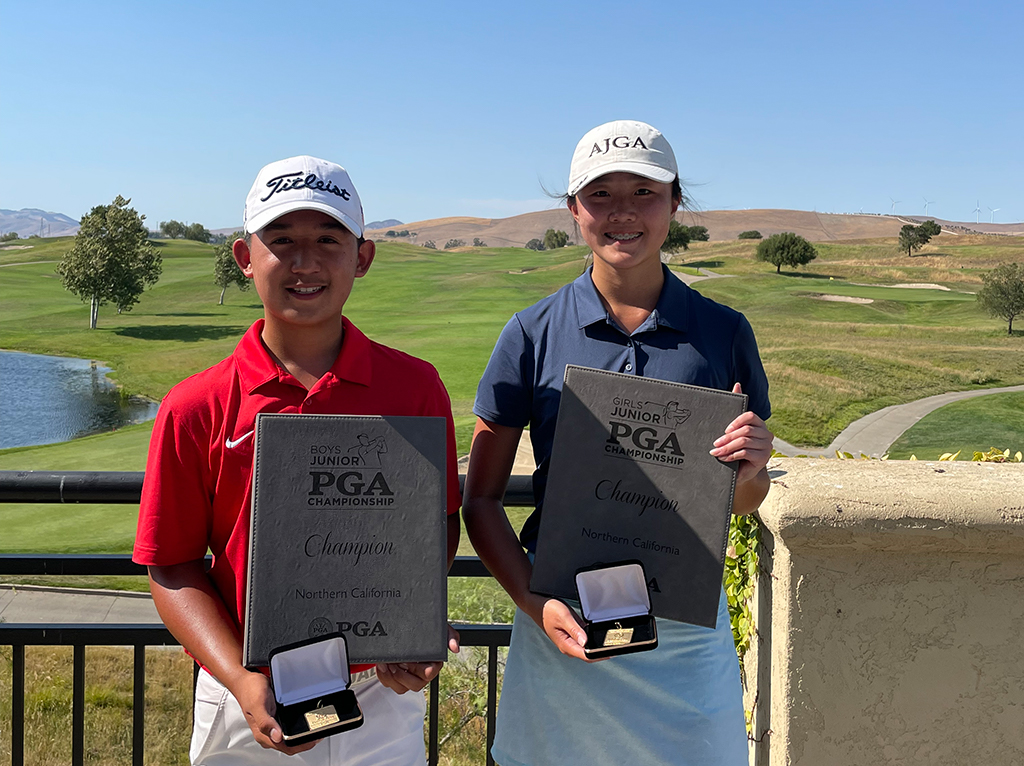 Summer Series II & PGA Jr. Championship Qualifying – Poppy Ridge GC
Pairings, Results, and Player Information
Please Note: Pairings will be available Wednesday, June 9th
Assuming spots in the PGA Junior National Championship are still available to the Northern California Section as in years past we will qualify for those spots in this event.
2020 Players of the Year Baron Szeto and Kiara Romero each earn an exemption into the Championship.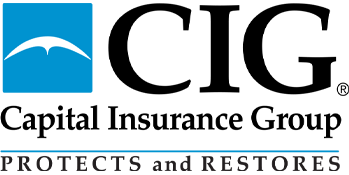 CIG-Sponsored Junior Golf Tour of Northern California Crowns Winners at Summer Series II Championship at Poppy Ridge Golf Course in Livermore
PEBBLE BEACH, Calif. (June 16, 2021) – Sponsored by Capital Insurance Group, the 2020-2021 Junior Tour of Northern California (JTNC) crowned champions Thursday at the Summer Series II Championship at Poppy Ridge GC in Livermore.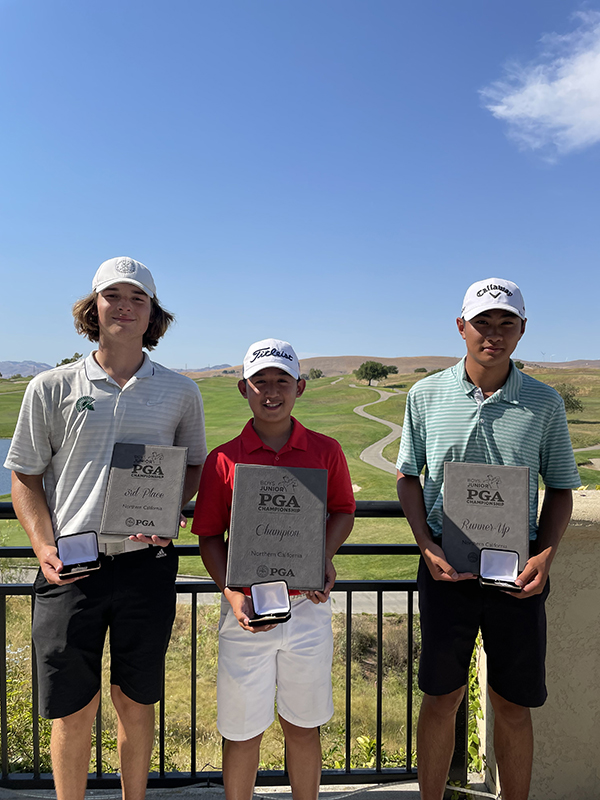 Jaden Dumdumaya shot 14-under par 130 and Sophie Thai shot 1-under 143 to win their respective divisions at the Summer Series II Championship held Wednesday and Thursday at par-72 Poppy Ridge GC.
With their finishes, the two earned automatic spots into this year's PGA Junior Championships, slated for July 12-15 at Kearney Hills GL in Kentucky (Boys') and July 27-30 at Valhalla GC in Kentucky (Girls').
Dumdumaya was as hot as the weather, posting rounds of 63-67 to come in with the lowest 36-hole score in JTNC history. His opening 63, which featured nine birdies and zero bogeys, was a stroke shy of the all-time 18-hole low for a JTNC event.
In the second round, Dumdumaya remained hot, posting five birdies and an eagle to offset a pair of bogeys. He'd win by six shots over co-runners-up Nathan Wang, Kush Arora and James Williams, who each finished at 136 after final rounds of 67, 69 and 69, respectively. Wang earned second place in the ensuing card-off.
Jackson Koivun was fifth at 137.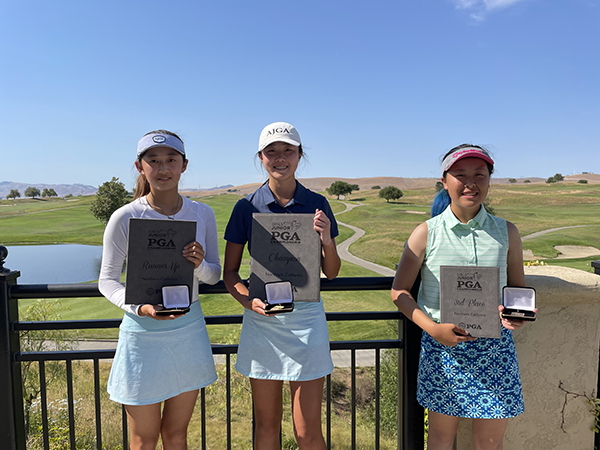 In the Girls' Championship, Thai was clutch, making birdie on the closing par-5 18th to come in with a 74 to defeat runner-up Selena Tang by a stroke. Thai's two birdies of the day came on the 13th and 18th.
A day earlier, Thai posted six birdies to go against three bogeys. Tang got within a shot of the lead with a birdie on the 15th, but she'd have to settle for pars over her last three holes on the way to a 72 and 144 finish.
Lindsey Huang had back-to-back rounds of 73 to finish third at 146. Madelyn Gamble made a move with a second round 71 to finish fourth at 147. Alaythia Hinds took fifth place at 148.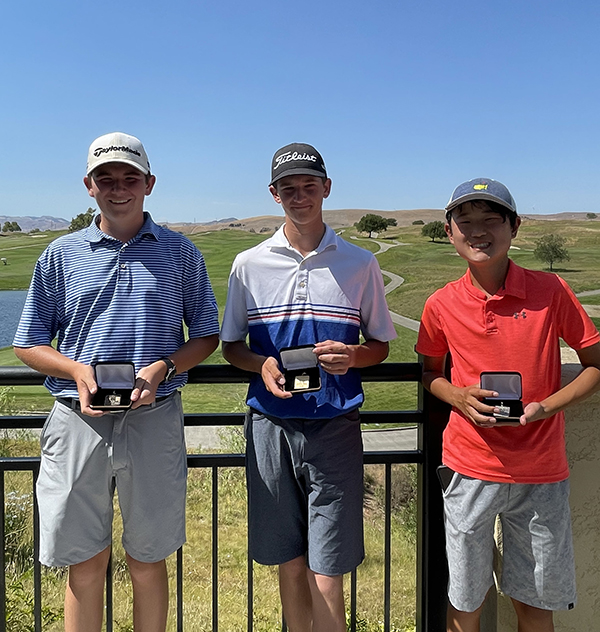 In the Boys' First Flight Championship, Noah Kimbrell shot a final round 77 to come in at 144 and defeat runner-up Taiki Matsuya by two strokes. Matsuya had a final round 72.
Neal Lavelle was third at 148. Cru Sullivan and Drue Henry Sanchez were T-4 at 150.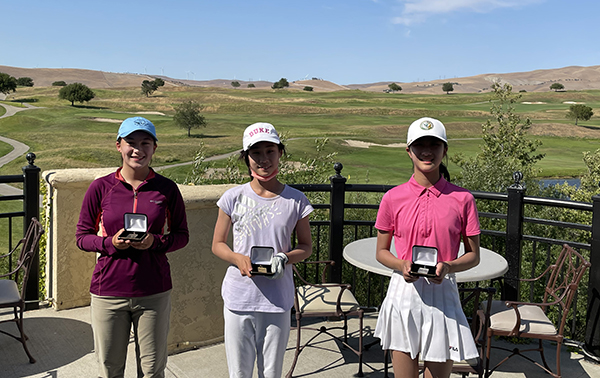 In the Girls' First Flight Championship, Lucinda Wu carded a final round 74 to come in at 152 and defeat runner-up Millie Wang by four shots. Wang had a final round 74.
Alanna Lee and Jiana Park tied for third at 159. Lee earned third place via a card-off. Rayne Ripperger was fifth at 162.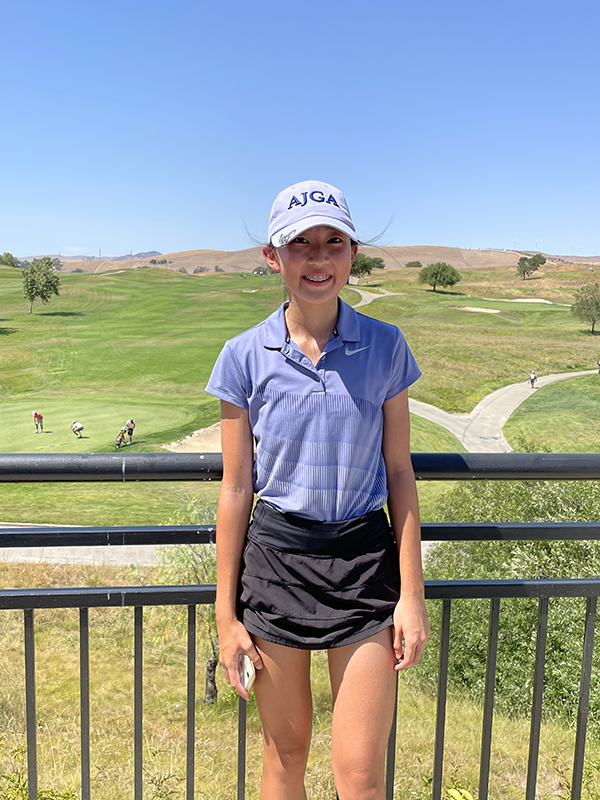 Audrey Wang had the shot of the tournament, acing No.3 on the Chardonnay Course. It was her first hole-in-one.
The next event on the JTNC calendar is the First Flight Summer Tournament at Coyote Creek Golf Course on June 27.