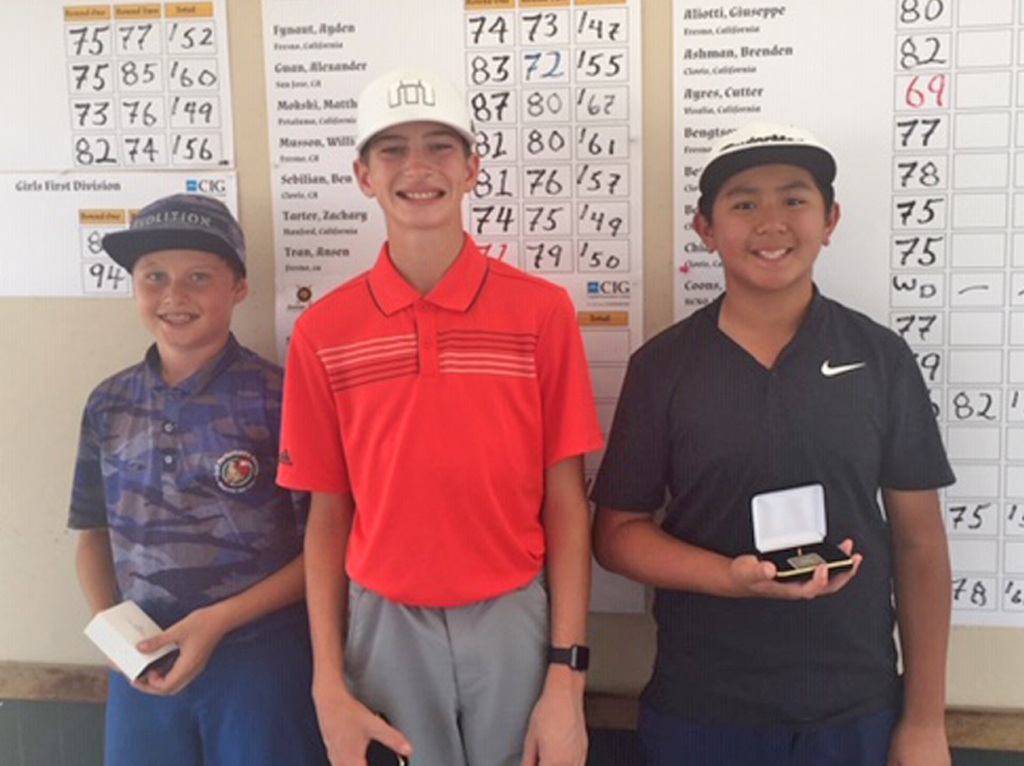 Fall Series VII – Ridge Creek GC
Access NCGA GO for the hotel rates in the area!
Click below for all tournament information, pairings and results.
Fall Series VII at Ridge Creek Dinuba GC
Please note: Pairings will be live on Sept. 27th.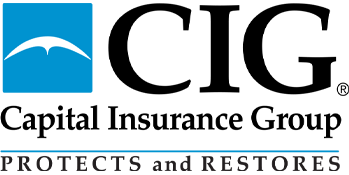 CIG-Sponsored Junior Golf Tour of Northern California Crowns Winners at Fall Series VII Championship at Ridge Creek Golf Club in Dinuba
 PEBBLE BEACH, Calif. (October 7, 2019) – Sponsored by Capital Insurance Group, the 2019-2020 Junior Tour of Northern California (JTNC) crowned champions Sunday at the Fall Series VII Championship at Ridge Creek Golf Club in Dinuba.
Cutter Ayres shot 3-under par 141 and Charlotte Ryoo shot 5-over 149 to win their respective divisions at the Fall Series VII Championship held Saturday and Sunday at par-72 Ridge Creek Golf Club.
Ayres won his first event of the season after coming up with two clutch pars on the 17th and 18th holes in Sunday's finale. The pars helped Ayres hold off runner-up Paramdeep Sodhi by a stroke.
Ayres made a big move on Saturday, carding seven birdies en route to a 3-under 69. A day later, he posted two more big birdies on the front-nine.
Sodhi, who was coming off a win at the Fall Series VI Championship, played his last five holes at 2-under but was unable to catch Ayres. Sodhi finished with rounds of 70-72.
Third place went to Jacob Von Roekel at 146 after a final round 75. Adam Duncan was fourth at 148 and Chris Bettencourt was fifth at 149.
In the Girls' Championship, Ryoo also got her first win of the season thanks in part to a solid first round.
In Saturday's opener, she'd post a 73. Overall, Ryoo posted five birdies, helping her hold off runner-up Sloane Bayer by three shots.
Bayer had rounds of 75-77. Third place went to Brooke Yi at 156. Naomi Danner was fifth at 160.
In the Boys' First Flight Championship, Ayden Fynaut had a final round 73 to come in at 147 and defeat runner-up Zackery Tarter by two shots. Tarter had a final round 75.
Third place went to Ansen Tran at 150. Alexander Guan was fourth at 150 and Ben Sebilian was fifth at 157.
In the Girls' First Flight Championship, Karina Dorn shot a final round 84 to come in at 171 and defeat runner-up Aryana Satheesh by 15 shots. Satheesh had a final round 92.
The next event on the JTNC calendar is the Fall Series VIII Championship, to be held Oct. 12-13 at Baylands Golf Links in Palo Alto.