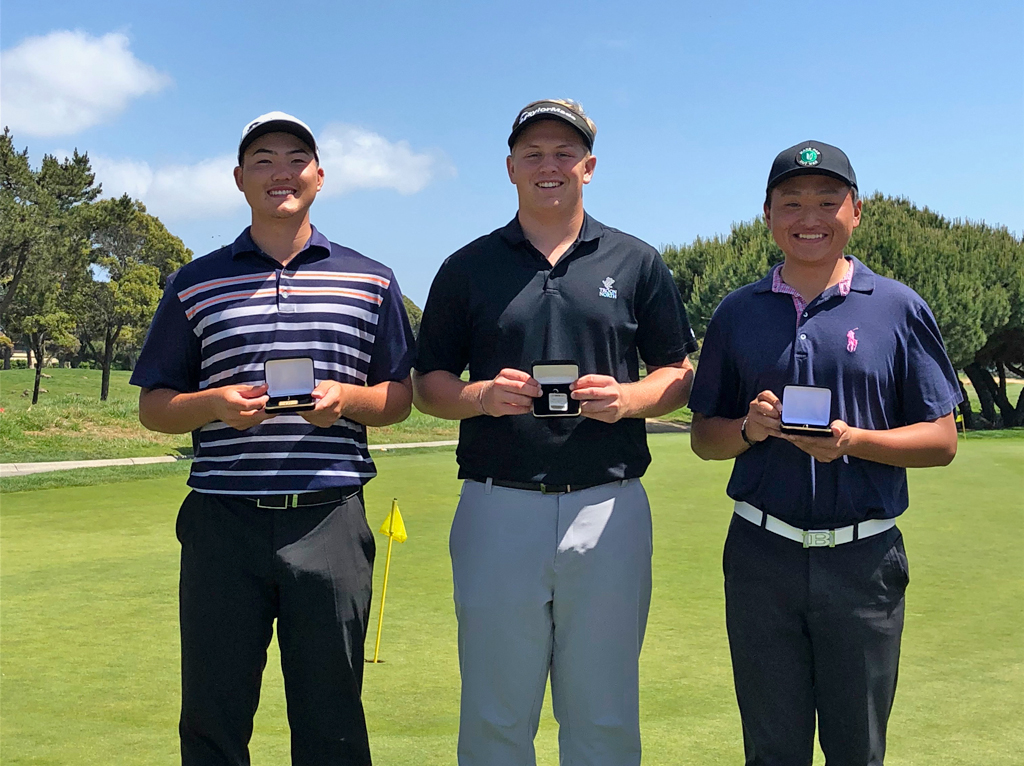 Spring Series VI – Monarch Bay GC (Championship Flight)
Pairings | Alphabetical Pairings | Results
Player Information Sheet | Approximate Yardages
JTNC Pace of Play Policy | Standard Local Rules
Access NCGA GO for the hotel rates in the area!

CIG-Sponsored Junior Golf Tour of Northern California Crowns Winners at Spring Series VI Championship at Monarch Bay Golf Course in San Leandro
PEBBLE BEACH, Calif. (May 14, 2018) – Sponsored by Capital Insurance Group, the 2017-2018 Junior Tour of Northern California (JTNC) crowned champions Sunday at the Spring Series VI Championship at Monarch Bay Golf Course in San Leandro.
Hayward resident Moses Greene shot 1-over 143 and Fremont resident Mika Jin shot 2-over 144 to win their respective divisions at the Spring Series VI Championship held Saturday and Sunday at par-71 Monarch Bay GC.
Greene picked up his first win of the 2017-2018 season thanks to clutch play in Sunday's finale. He'd card a 2-under 69 with four birdies and two bogeys to edge co-runners-up Ryan Grauman of Alamo and Brendon Choe of Orinda by two shots.
Overall, Greene, who opened with a 74, made seven birdies to stay in control. Grauman, who earned second place in a card-off, posted nine birdies but also had seven bogeys and a double-bogey. Choe shot a second round 71 featuring four birdies and four bogeys.
Darren Pang of San Ramon and Ethan Chung of Cupertino finished T-4 at 146 following final rounds of 70 and 75, respectively.
In the Girls Championship, Jin notched her third win of the season and moved closer to the top spot in the Girls' Player of the Year standings after making a clutch birdie on the 18th hole to defeat runner-up Danielle Suh of San Ramon by a stroke.
Overall, Jin posted four birdies to go against six bogeys. Suh also birdied the 18th but stumbled a hole prior with a bogey on No.17.
Selena Tang of Fremont was third at 155 following a 77.  Anitra Khoth of Stockton was fourth at 156 and Cynthia Zhang of Milpitas was fifth at 157.
Next up on the JTNC calendar is the Spring Series VI First Flight Championship, to be held May 20 at Monarch Bay Golf Club in San Leandro.