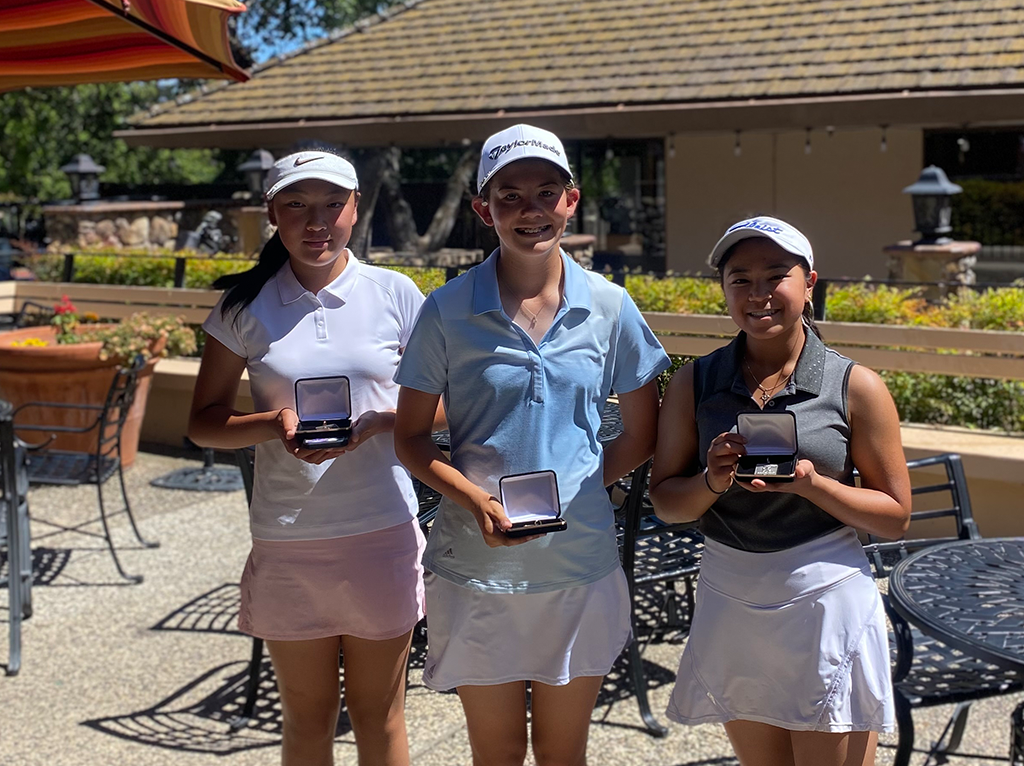 Spring Series VII Championship-Rancho Murieta
Junior Golf Tour of Northern California Crowns Winners at Spring Series VII Championship at Rancho Murieta Country Club in Rancho Murieta
PEBBLE BEACH, Calif. (May 16, 2022) –The 2021-2022 Junior Tour of Northern California (JTNC) crowned champions Sunday at the Spring Series VII Championship at Rancho Murieta Country Club in Rancho Murieta.
Clark van Gaalen shot 5-under par 137 and Asterisk Talley shot even par 144 to win their respective divisions at the Spring Series VII Championship held Saturday and Sunday at par-72 Rancho Murieta Country Club.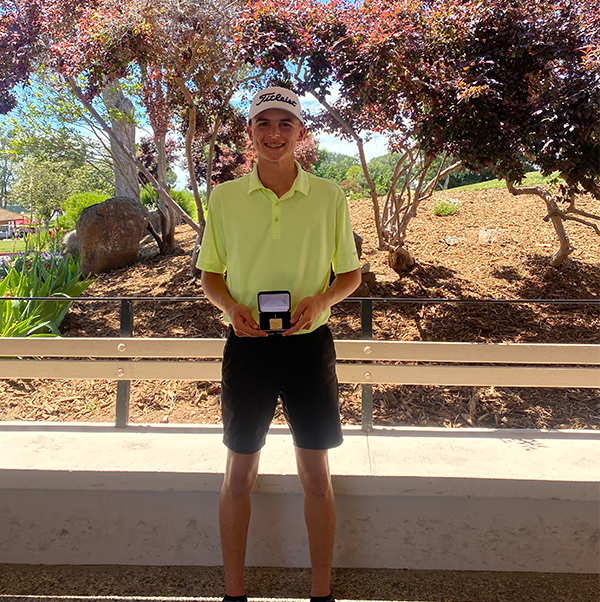 Van Gaalen earned his third win of the 2021-22 season thanks in part to a solid first round 5-under 67 that included three birdies and an eagle on the par-5 15th. A day later, van Gaalen tacked on another five birdies to go against three bogeys. The three wins in a season tied him for third all-time behind record holder Jaden Dumdumaya (five) and further increased his lead in the race for Boys' Player of the Year honors.
Ben Ragland was runner-up at 139 after a final round 70. Dumdumaya was third at 140 following a final round 69.
Joshua Wang placed fourth at 149. Three players—Ian Vodopich, Ben Friedman and Ishdeep Sodhi—tied for fifth at 151.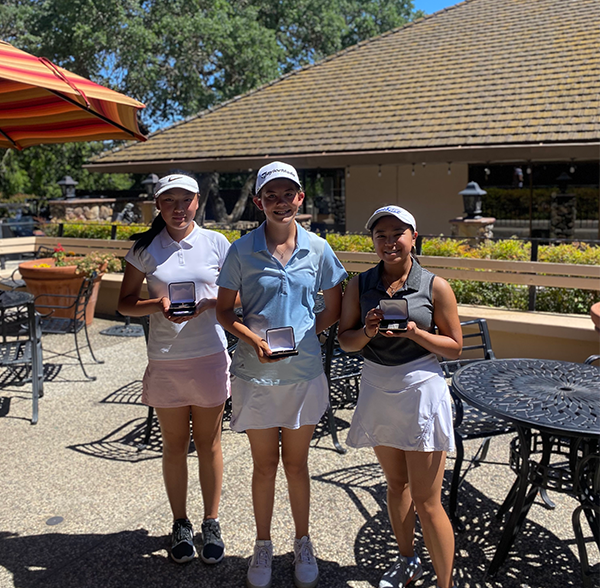 In the Girls' Championship, Talley notched her eighth win of the season, tying Sabrina Iqbal for the all-time Girls' JTNC record for most wins in a season.
Talley was again steady, posting rounds of 71-73 to defeat runner-up Nikki Chindavong by two shots. Talley posted five total birdies, including three in a row in the first round.
Chindavong made a charge in the second round, carding a 70 that included three birdies and a hole-out eagle on the par-4 9th.
Lily Peng was third at 148 after a final round 72. Michelle Woo was fourth at 149 and Abigail Lin was fifth at 152.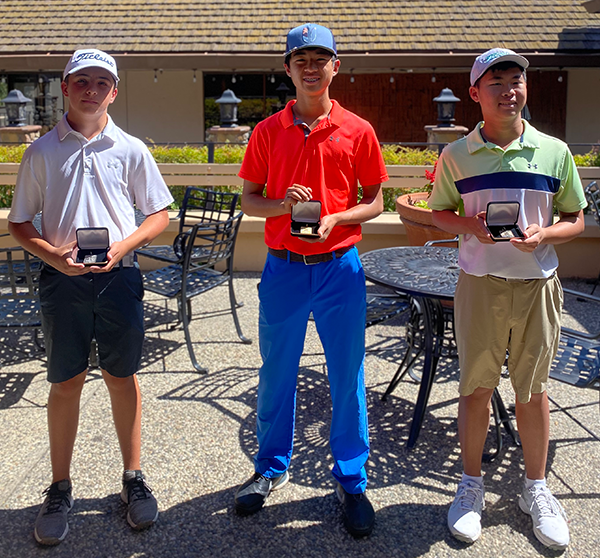 In the Boys' First Flight Championship, Andrew Oh shot a final round 77 to come in at 152 and defeat runner-up William Hardy by a stroke. Hardy had a final round 76.
Third place went to Ian Cheng at 155, while Brody Nigel was fourth at 158. Agilan Ramakrishnan tied for fifth with Ethan Cheng at 162.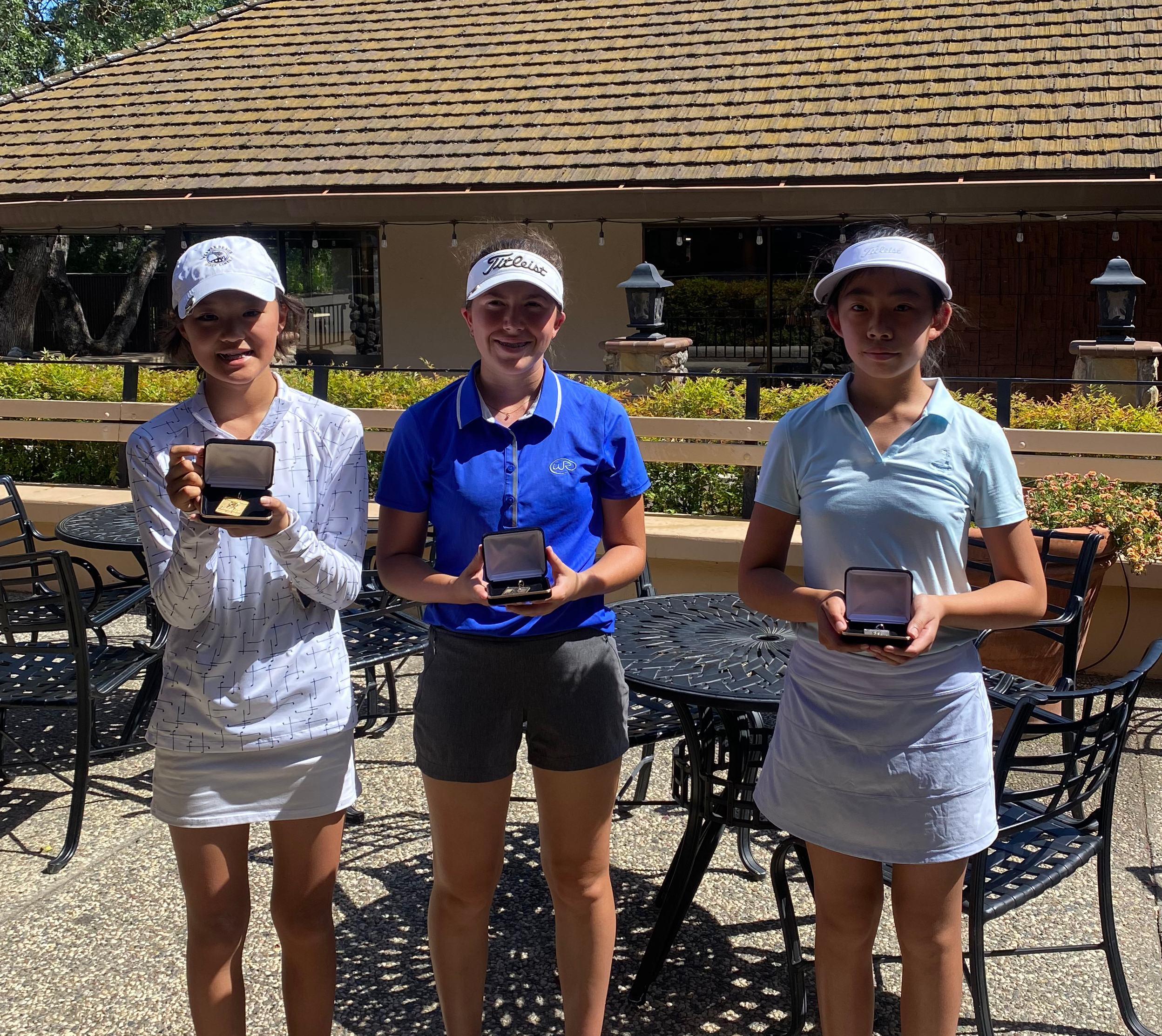 In the Girls' First Flight Championship, Tiffany Chang had a final round 78 to come in at 1658 and defeat runner-up Jayleen Sito by six shots. Sito had a final round 164.
Third place went to Veronica Cantu Maher at 176. Olivia Pocat was fourth at 184 and Riley Jiang was fifth at 192.
The next event on the JTNC calendar is the Spring Series VIII Championship, to be held May 28-29 at Rooster Run Golf Club in Petaluma.