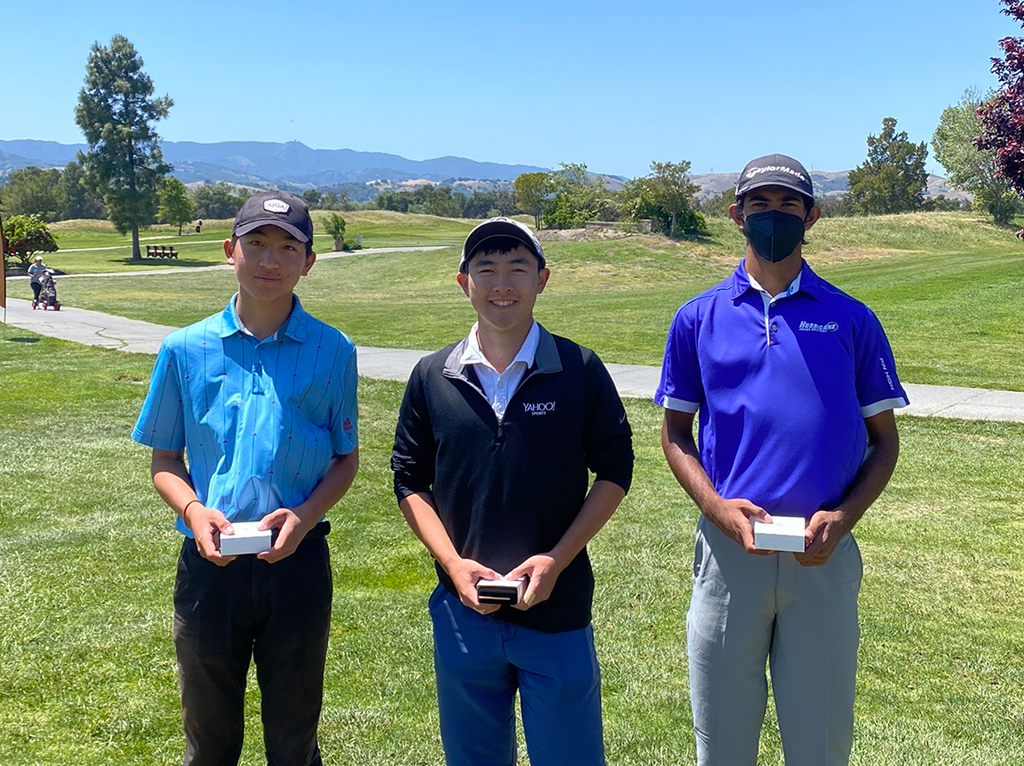 Spring Series VI Championship–Coyote Creek
Junior Golf Tour of Northern California Crowns Winners at Spring Series VI Championship at Coyote Creek Golf Club in San Jose
 PEBBLE BEACH, Calif. (May 2, 2022) –The 2021-2022 Junior Tour of Northern California (JTNC) crowned champions Sunday at the Spring Series VI Championship at Coyote Creek Golf Club in San Jose.
Calvin Kong shot 2-over par 146 and Madalyn Lee shot 6-over par 150 to win their respective divisions at the Spring Series VI Championship held Saturday and Sunday at par-72 Coyote Creek Golf Club.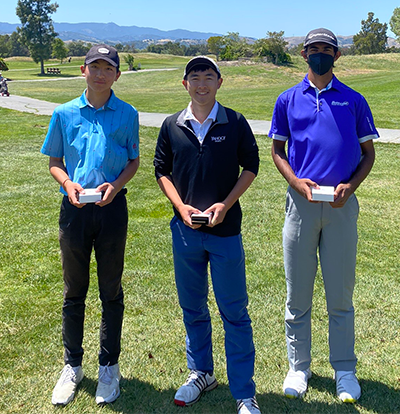 Kong earned his first victory of the 2021-22 season thanks to a solid final-round 2-under 70 that included a winning birdie on the closing 18th hole. On the front-nine, Kong posted a 3-under 34 that included birdies on holes Nos. 2 and 3.
Finishing just a stroke behind Kong at 147 were Joshua Wang and Aditya Das, who each shot a final round 71. Wang had a par on 18 while Das made birdie. Wang would earn second place after a card-off (lower back-nine score).
Ben Ragland was fourth at 149. Logan Mills placed fifth at 150.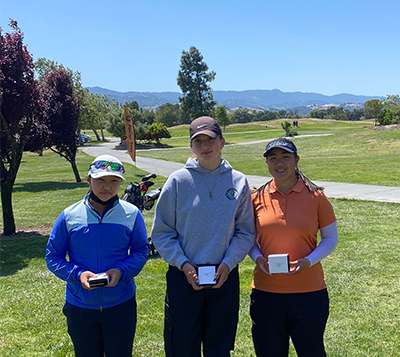 In the Girls' Championship, Lee also earned her first win of the 2021-22 season. She'd also win by a stroke, carding a final round 76 to hold off runner-up Nicole Iniakov by one.
Lee, who played her front-nine at 1-under thanks to two birdies, made a clutch par on 18 to seal the win. Iniakov closed with a birdie on 18 to keep the pressure on.
Three players—Riley Yang, Cathy Zhang and Kara Lee—finished tied for third at 156.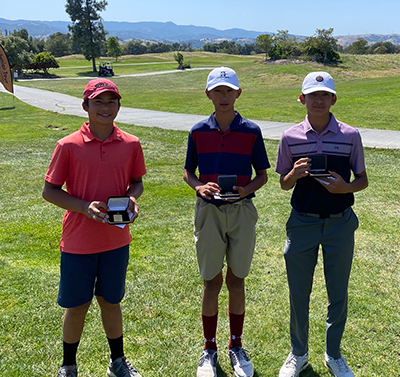 In the Boys' First Flight Championship, three players—Maximus Choi, William Chang and Nicholas Le—all came in tied for first at 13-over 157. Choi was awarded first place after a card-off, with Le taking second and Chang placing third.
Danish Sharma was fourth at 158. Richard Ding and Parker Woo were T-5 at 159.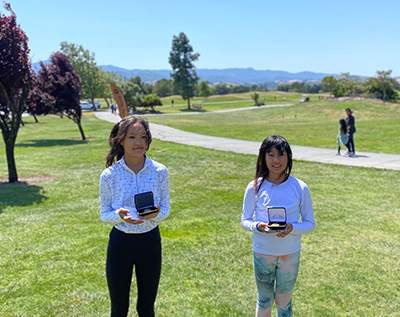 In the Girls' First Flight Championship, Samantha Chiou shot a final round 74 to come in at 152 and defeat runner-up Tiffany Chang by eight shots. Chang had a final round 80.
Chelsie Chin and Kayla Corcoran finished tied for third at 164. Saisha Vibhute was fifth at 165.
The next event on the JTNC calendar is the First Flight Mother's Day Tournament, to be held May 9 at Del Monte Golf Course in Monterey.