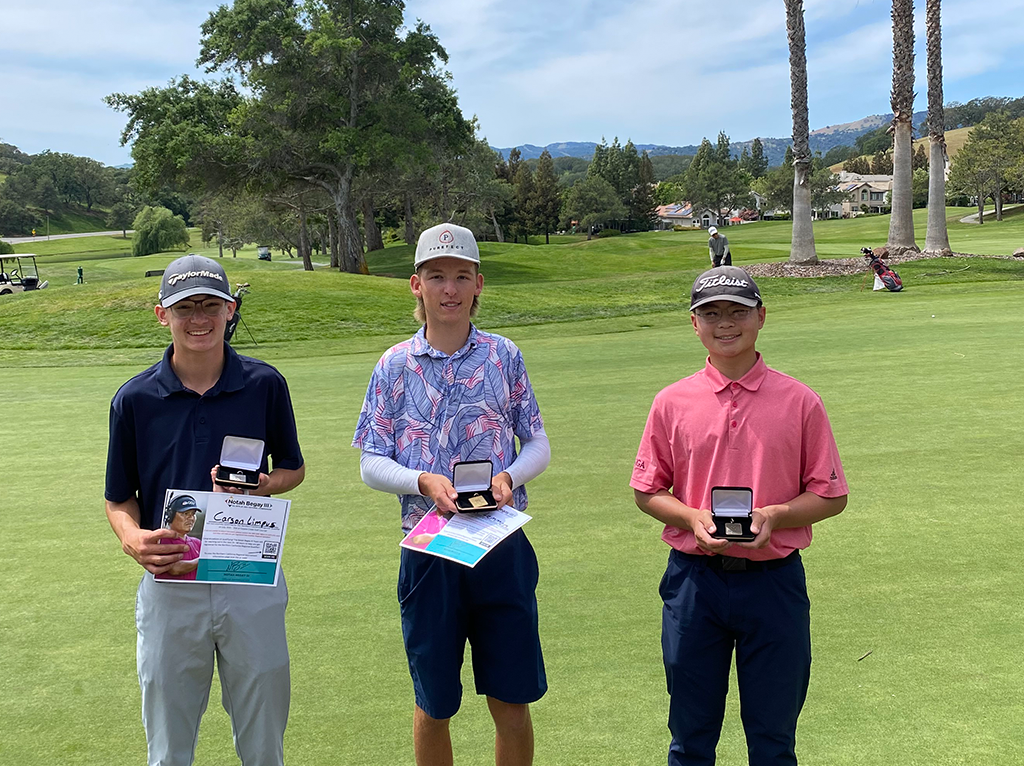 Spring Series IV–Rancho Solano and Paradise Valley
Junior Golf Tour of Northern California Crowns Winners at Spring Series IV Championship at Rancho Solano GC and Paradise Valley GC in Fairfield
 PEBBLE BEACH, Calif. (April 11, 2022) –The 2021-2022 Junior Tour of Northern California (JTNC) crowned champions Sunday at the Spring Series IV Championship at Rancho Solano GC and Paradise Valley GC in Fairfield.
Alex Lemmon shot even par 144 and Gianna Singh 3-over par 147 and defeated Nikki Chindavong in a playoff to win their respective divisions at the Spring Series IV Championship held Saturday and Sunday at par-72 Rancho Solano and Paradise Valley.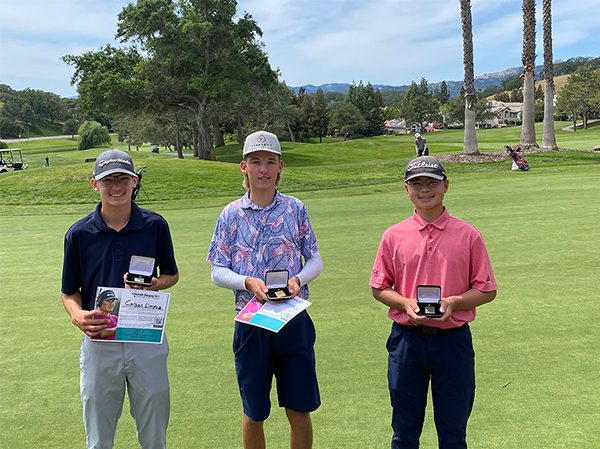 Lemmon earned his first win of the season, thanks in part to a final round 71 that included four clutch birdies on the back-nine. Overall, Lemmon posted 10 birdies over his 36 holes.
Both Carson Limpus and Andre Zhang finished tied for second at 146 after final rounds of 72. Limpus was awarded second place in a card-off.
Three players—Lukas Taggart, Will Hoff and Zachery Pollo—finished T-4 at 147.
In the Girls' Championship, Singh would win in a sudden-death playoff with a par (1st hole) after coming in with a solid final round score of 70. Singh made a charge in regulation on the front-nine on Sunday, posting a 3-under 33 with three birdies.
Chindavong had a final round 73 and made bogey in the playoff to finish as runner-up. Asterisk Talley, back from competing at Augusta National in the Drive, Chip and Putt Finals, was third at 149 after a final round 75.
Three players—Darla May DeLa Torre, Amelia Rae Greenlee and Ellie Bushnell—finished T-4 at 150.
In the Boys' First Flight Championship, Griffin Chiu shot a final round 75 to come in at 149 and defeated runner-up Harrison Hashimoto in a card-off. Hashimoto had a final round 77.
Third place went to Alejandro Formosa at 152. Mario Stump was fourth at 153 and Ian Cheng was fifth at 155.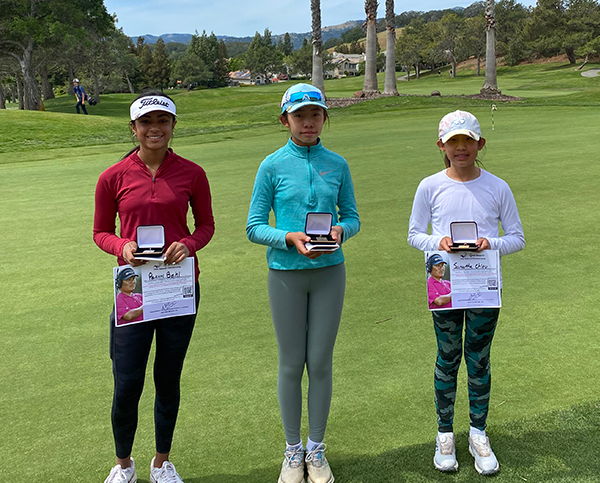 In the Girls' First Flight Championship, Samantha Chiou shot a final round 79 to come in at 160 and defeat runner-up Paavni Behl in a card-off. Behl also had a final round 79.
Jayleen Sito was third at 161. Erin Le Nguyen and Melody Chen tied for fourth at 165.
The next event on the JTNC calendar is the Spring Series V Championship, set for April 23-24 at Yolo Fliers Club in Woodland.