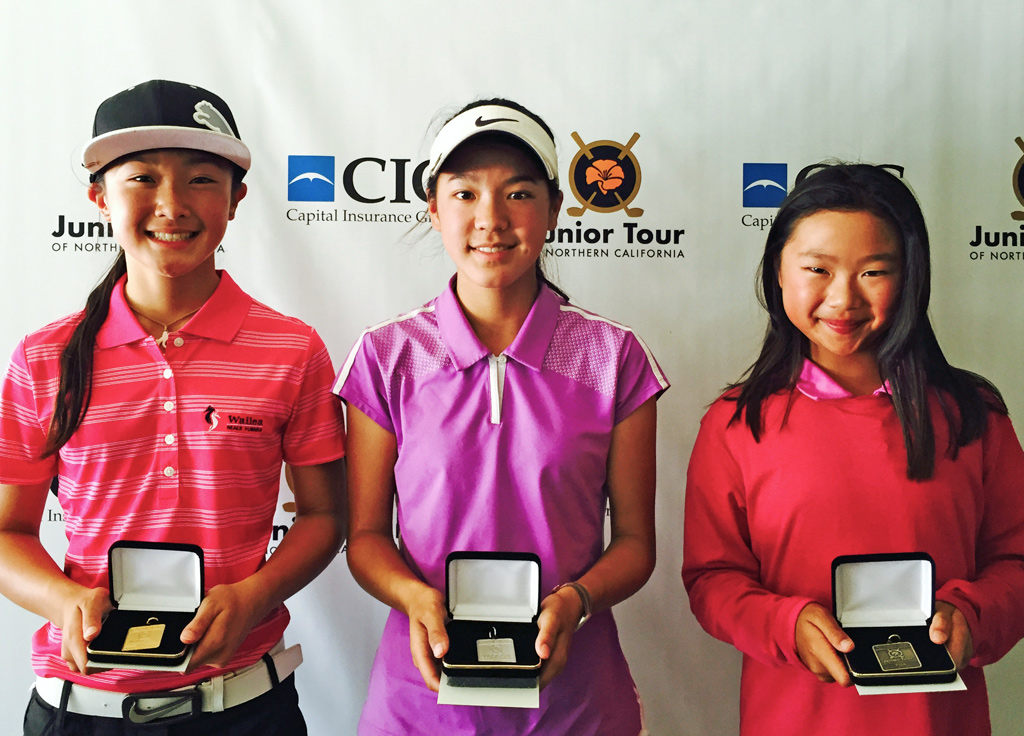 Junior Tour Summer III: El Macero CC
El Macero, CA
June 22-23, 2015
Pairings  |  Alphabetical Pairings
Player Information Sheet | Yardages | Approximate Second Round Tee Times
JTNC Standard Local Rules| JTNC Pace of Play Policy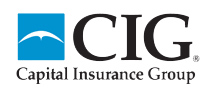 CIG-Sponsored Junior Golf Tour of Northern California Crowns Winners in Summer Series III at El Macero Country Club
PEBBLE BEACH, Calif. (June 23, 2015) – Sponsored by Capital Insurance Group, the 2015 Junior Tour of Northern California (JTNC) crowned champions Tuesday in the Summer Series III Championship at El Macero Country Club in El Macero.
Los Altos resident Yash Majmudar shot 4-under 140 and Rocklin resident Nicole Schroeder shot 1-over 145 to win their respective divisions at the Summer Series III Championship held Monday and Tuesday at par-72 El Macero Country Club.
Majmudar picked up his first win of the 2014-2015 JTNC season thanks to a stellar second round.
On Tuesday, he'd card a 3-under 69 that featured five birdies—including back-to-back on holes No.10 and No.11—and two bogeys. With a birdie on the 15th, Majmudar got to a total of 6-under. He'd bogey both the 16th and 18th but it wouldn't matter, as he'd defeat co-runner-ups Thomas Hutchison, Andrew Arnheiter and Ryan Burnett by two strokes.
Hutchison, Arnheiter and Burnett all finished with two-day totals of 142.
Having won the recent Summer Series I Championship, Hutchison shot a final round 70 that featured four birdies and two bogeys. The San Jose resident got to 4-under total with a birdie on 14, but closed his round with back-to-back bogeys on the 17th and 18th. Hutchison would be awarded second place in a card-off (lowest back-nine score).
Arnheiter finished with a rollercoaster 72, carding four birdies but also four bogeys. Burnett, of Lafayette, got to 4-under with three straight birdies on holes No.7 through No.9. After making the turn, he'd card another birdie on the 11th to get to 5-under, but on the 12th he'd card a double-bogey to drop back to 3-under.
In Monday's first round, Arnheiter grabbed a share of the lead with Vacaville's Devyn Fitchhorn after shooting 70. Fitchhorn fell back to T-13 following a final round 79. Finishing in fifth place in the Boys' Championship was Will Bednarz of Larkspur, who came in at 144 after rounds of 71-73.
For Schroeder, it was finally her chance to finish on top.
Coming off a third place finish at the Summer Series I Championship, Schroeder had a final round 71 to come from one back and win her first event of the season.
In Monday's first round, Pleasanton resident Annie Liu took the lead with a 72 that featured five birdies and five bogeys. Schroeder opened with a 74, but in the second round she'd card five birdies to go against just two bogeys and a double-bogey. Schroeder stumbled early, carding a double-bogey on the par-5 5th to fall back to a total of 4-over.
Over her next three holes, Schroeder more than made up for the error carding three straight birdies to get back to a total of 1-over. On her back-nine, Schroeder played even par, posting two birdies and two bogeys.
Liu shot a second round 75 to slip back into a tie for second place with Danville resident Ty Akabane at 147. Akabane, the winner of the Helen Lengfeld Flight at last year's California Women's Amateur Championship, shot a final round 73. In a card-off (lower back-nine), Akabane was awarded second place, with Liu taking third.
Finishing in fourth place in the Girls' Championship was San Jose's Sabrina Iqbal. Iqbal, who recently won three JTNC events in a row, came in at 148 after a final round 73. Sienna Lyford of Roseville finished fifth at 149 following a 75.
Over in the Boys' First Flight Championship, Pleasanton resident Raymond Abels took the title, carding a final round 73 to finish at 146 and edge runner-up Brad Sparrer of Hollister by two shots. Abels shot back-to-back rounds of 73.
Sparrer, coming off a victory at the Summer Series II Championship, shot 75 after opening with a 73 to finish at 148.
Taking third in the Boys' First Flight Championship was Matthew Lynberg of Pacific Grove at 149 after a 75. Finishing in a tie for fourth at 151 were Alex Hom of Belmont and Edward Anaya of Orinda after final rounds of 71 and 76, respectively.
In the Girls' First Flight Championship, Sammy Lee of San Ramon posted a 77 to come in a 159 and defeat runner-up Elizabeth Scholtes of Alameda by two strokes.
Scholtes shot a final round 79, finishing at 161. Both Faith Low of Foster City and Jasmine Chen of Pleasanton finished T-3 at 163 after final rounds of 80 and 82, respectively. Low was named the third place winner in a card-off. Taking fifth place at 165 was Niav Layton of Palo Alto following an 84.
Next up on the JTNC calendar is the Summer Series IV Championship, to be held July 14-15 at Schaffer's Mill Club in Truckee.
# # #
About Capital Insurance Group
Capital Insurance Group® (CIG) has enhanced its dominance as a leading insurer of Northern California golf courses into a successful philanthropic program centered on the sport of golf through its sponsorship of the NCPGA Junior Tour of Northern California, and the annual fund raising golf tournament, The Langley – A Tribute to Legends.
CIG is the leading regional property and casualty insurer serving the Western U.S. since 1898. CIG insures Personal Auto, Homeowners, Farmowners, Condo Owners, Vacation Property, Renters, Apartment Building Owners, and many kinds of Commercial and Agricultural Auto and Property. The more-than 115 year-old company is rated "A" (Excellent) by A.M. Best, the independent financial monitor of the insurance industry. CIG has been selected for the  Ward's 50 as one of the safest and most efficient property/casualty insurers in the U.S.  CIG manages personal, business, and agriculture risks underwritten by its affiliate companies: California Capital Insurance Company, Eagle West Insurance Company, Nevada Capital Insurance Company, and Monterey Insurance Company. Types of policies may vary from state to state. For more information, please visitwww.CIGinsurance.com
CIG DELIVERS MORE. Continuously. ™