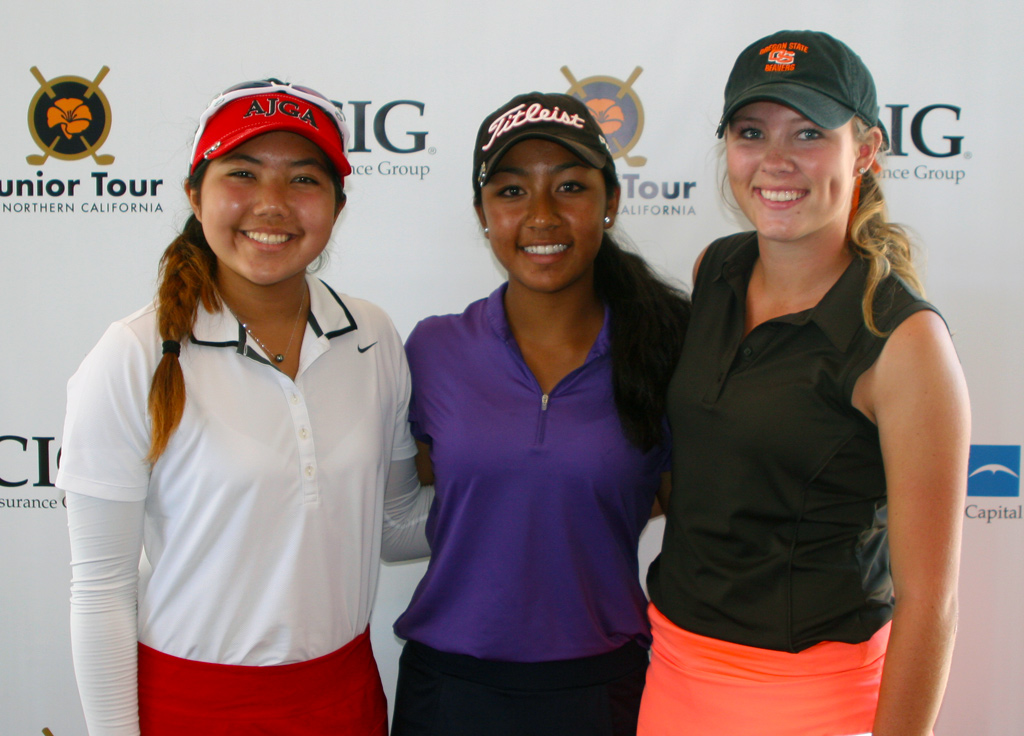 Junior Tour Summer I: Reserve at Spanos Park GC
Stockton, CA
June 13-14, 2015
Contestant Information Sheet | Yardages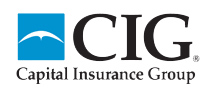 CIG-Sponsored Junior Golf Tour of Northern California Crowns Winners in Summer Series I at The Reserve at Spanos Park
PEBBLE BEACH, Calif. (June 15, 2015) – Sponsored by Capital Insurance Group, the 2015 Junior Tour of Northern California (JTNC) crowned champions Sunday in the Summer Series I Championship at The Reserve at Spanos Park in Stockton.
San Jose resident Thomas Hutchison shot 4-under 140 and San Jose resident Sabrina Iqbal shot 1-over 145 to win their respective divisions at the Summer Series I Championship held Saturday and Sunday at par-72 The Reserve at Spanos Park.
Hutchison picked up his first win of the season thanks to a stellar second round.
The runner-up at this year's San Francisco City Championship and the JTNC Spring Series VI Championship, Hutchison shot a final round 4-under 68 to come from three back and claim the title.
In Sunday's final round, Hutchison was 1-over through his first five but quickly got back to red figures with back-to-back birdies on holes No.6 and No.7. After making the turn, he was perfect, adding three more birdies with zero bogeys for a back-nine 33.
While Hutchison was making a charge, first round leader Justin Gums of Lodi went the other direction. Gums, who had opened with a 69, shot a second round 74 to finish three behind Hutchison.
A day after carding five birdies and just two bogeys, Gums posted three birdies but also five bogeys to come in at 143. In Saturday's first round, Hutchison posted three birdies and three bogeys.
Ashkaan Hakim of San Ramon finished third in the Boys' Championship at 145 after rounds of 73-72.
Fourth place went to Napa's Joseph Bosetti at 146 (74-72) and fifth place went to Folsom's Austin Fox at 147 (74-73).
In the Girls' Championship, things were so close that extra holes were needed.
Coming off two straight wins, Iqbal and Ty Akabane of Danville finished regulation tied at 1-over 145 after final rounds of 70 and 73, respectively.
In what turned out to be a thriller, Iqbal won on the second  hole of a sudden-death playoff to claim her third straight win and 14th overall JTNC title.
On Saturday, Akabane was in control, as the 2014 California Women's Amateur Championship Helen Lengfeld Flight runner-up took a one shot lead over Rocklin's Nicole Schroeder with a 72. Iqbal, meanwhile, opened with a 75.
In the crucial final round, Akabane had two birdies but also three bogeys en route to shooting a 73. Iqbal, on the other hand, had two birdies and two bogeys, but the Pioneer High sophomore also had the shot of the tournament.
On the par-3 15th, Iqbal made an ace that helped her gain two quick strokes. At the time, Akabane still held the lead, but she'd finish her round with back-to-back bogeys on the 17th and 18th to let Iqbal back in it.
Schroeder finished her second round with back-to-back birdies on the 17th and 18th, but was stung earlier by a bogey on the 16th. She'd finish alone in third place at 146.
San Jose's Samantha Oliva finished in fourth place in the Girls' Championship at 150 (77-73). Yoonhee Kim of San Ramon and Amanjoty Sangha of San Mateo each grabbed a share of fifth place, coming in at 153 after shooting final rounds of 76 and 78, respectively.
In the Boys' First Flight Championship, Michael Shaw of Pleasanton also had a comeback to remember.
After opening with an 80, Shaw had a 69 that featured six birdies and three bogeys to come in at 149 and defeat runner-up Alex Hom of Belmont by a stroke.
Hom, who had opened with a 73, shot a final round 77 to finish at 150.
Third place in the Boys' First Flight Championship went to Chase Godi of Pleasanton, who defeated Ian Gilligan of Corte Madera in a card-off. Both Godi and Gilligan came in at 151 after final rounds of 74 and 75, respectively.
Coming in tied for fifth at 153 were Santa Cruz' Bradley Vu and San Jose's John Heckel.
In the Girls' First Flight Championship, San Jose's Kaleiya Romero was a freight train. Romero carded rounds of 72 and 70 to finish at 2-under 142 and defeat co-runner-ups Niav Layton of Palo Alto and Alice Liu of Pleasanton by 12 shots.
Over her 36 holes, Romero posted eight birdies with just six bogeys.
Layton and Liu each finished at 154, with Layton being awarded second place in a card-off.
Three players—Faith Low of Foster City, Corine Tan of Alameda and Roseville's Chisay Arai—all finished T-4 in the Girls' First Flight Championship at 157.
Next up on the JTNC schedule is the Summer Series II Championship, to be held June 17-18 at Poppy Ridge Golf Course in Livermore.
# # #
About Capital Insurance Group
Capital Insurance Group® (CIG) has enhanced its dominance as a leading insurer of Northern California golf courses into a successful philanthropic program centered on the sport of golf through its sponsorship of the NCPGA Junior Tour of Northern California, and the annual fund raising golf tournament, The Langley – A Tribute to Legends.
CIG is the leading regional property and casualty insurer serving the Western U.S. since 1898. CIG insures Personal Auto, Homeowners, Farmowners, Condo Owners, Vacation Property, Renters, Apartment Building Owners, and many kinds of Commercial and Agricultural Auto and Property. The more-than 115 year-old company is rated "A" (Excellent) by A.M. Best, the independent financial monitor of the insurance industry. CIG has been selected for the  Ward's 50 as one of the safest and most efficient property/casualty insurers in the U.S.  CIG manages personal, business, and agriculture risks underwritten by its affiliate companies: California Capital Insurance Company, Eagle West Insurance Company, Nevada Capital Insurance Company, and Monterey Insurance Company. Types of policies may vary from state to state. For more information, please visitwww.CIGinsurance.com
CIG DELIVERS MORE. Continuously. ™