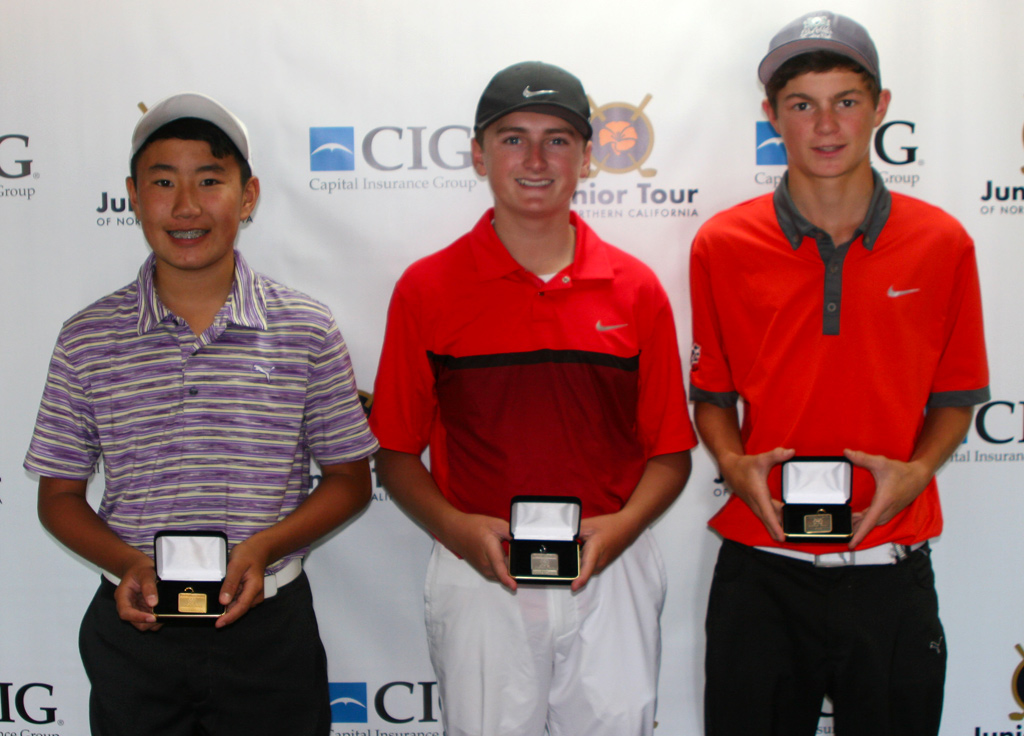 Junior Tour Spring VIII: Roddy Ranch GC
Antioch, CA
May 23-24, 2015
Player Information Sheet  |  Yardages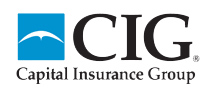 CIG-Sponsored Junior Golf Tour of Northern California Crowns Winners in Spring Series VIII at The Golf Club at Roddy Ranch
PEBBLE BEACH, Calif. (May 18, 2015) –Sponsored by Capital Insurance Group, the 2015 Junior Tour of Northern California (JTNC) crowned champions Sunday in the Spring Series VIII Championship at The Golf Club at Roddy Ranch in Antioch.
Pleasanton resident Noah Woolsey shot 3-under 141 and San Jose resident Sabrina Iqbal shot 1-over 145 to win their respective divisions at the Spring Series VIII Championship held Saturday and Sunday at par-72 The Golf Club at Roddy Ranch.
Woolsey picked up his second Spring Series win, but he had to hold a pack of three players to get it.
In Saturday's first round, Woolsey was solid, posting a 2-under 70 that included three birdies and a bogey. It wasn't good enough for the lead, however, as Pleasanton's John Fracisco went two strokes lower, carding a 68 that featured six birdies and two bogeys.
Also in the mix after the first round were San Jose's Daniel Kim and Albert Im of Sunnyvale, who came in with rounds of 70 and 72, respectively.
On Sunday, it became a wild chase for the title.
With birdies at No.6, No.9 and No.10, Woolsey got to a total of 5-under. Fracisco, meanwhile, went 1-over through his first 10 to drop to 3-under. Im, on the other hand, opened with a bogey on the 1st to fall to 1-over, while Kim had bogeys on No.1 and No.5 to fall back to even-par.
The early birdies came in handy for Woolsey, because on both the 15th and 17th holes he'd card bogeys, leading to a 71 and two-day total of 141. As for his pursuers, Fracisco got to 4-under with a birdie on the 11th, but he'd quickly give three shots back with a bogey on No.12 and a double-bogey on the 13th. Fracisco would birdie the 18th, but by then it was too late, as he'd card a 74 to come in at 142.
With a birdie on the 14th, Im got to a total of 3-under, but he'd lose traction with an ensuing bogey on No.15. On his final three holes Im made par, leaving him with a 70 and two-day total of 142. Kim would also finish at 142 after shooting a final round 72 that featured three birdies and three bogeys. In a card-off, Im was awarded second place with Kim taking second.
Also trying to catch Woolsey, who also won the Spring Series III Championship, was Lafayette resident Ryan Burnett. Coming off an opening round 74, Burnett had the craziest final round. On the front-nine, he'd birdie four of his first six holes to get to 2-under but later bogeyed the 9th for a 33. After making the turn, Burnett opened his first five holes by going—birdie, bogey, birdie, double-bogey, birdie. He'd also bogey the 16th but birdied the 18th for a rollercoaster 69, moving him to fifth place at 143.
For Iqbal, it took a solid second round to pick up her second straight victory.
Iqbal, the defending JTNC Girls' Player of the Year, opened Saturday's first round with a 2-over 74 that left her tied for second with Concord's Yealimi Noh. Leading the championship was San Jose's Samantha Hutchison, who shot a steady 3-under 71 that featured three birdies and two bogeys.
Like the Boys' Championship, Sunday's final round would see a shuffle atop the leaderboard.
Iqbal started out fantastically, going 4-under through her first 13 holes after making four birdies to get to a total of 2-under. The Pioneer High freshman bogeyed three of her final four holes, but Iqbal's hot start gave her a 71 and two-day total of 145.
As for Noh, she'd do the opposite of Iqbal. With three bogeys within her first 14 holes, Noh fell back early to a total of 5-over. A pair of late birdies gave her a 73 and two-day total of 147, landing her in second place.
Like Noh, Hutchison also slipped, going from her opening 71 to a 77 to finish third at 148.
Finishing in fourth place in the Girls' Championship was San Ramon's Yoonhee Kim, who had back-to-back rounds of 75 to come in at 150. Taking fifth place was fellow San Ramon resident Angela Bagasbas, who shot 159 (76-83).
In the Boys' First Flight Championship, things were also tight as Fremont's Ethan Chen shot 71 and came from behind to edge runner-up Brad Sparrer by a stroke.
Chen, who had opened with a birdie-less 78, got going in the finale, posting five birdies to go with two bogeys and a double-bogey to finish at 5-over 149. The biggest birdie of his round was no doubt on 18, as it helped him slip by Sparrer. Sparrer came in at 150 after back-to-back rounds of 75, while Diablo's Spencer Chamberlain took third at 153 (76-77).
Finishing in a tie for fourth in the Boys' First Flight at 154 were San Leandro's Adrian Davis and Menlo Park's Jonathan Dicks, who had final rounds of 78 and 79, respectively.
The Girls' First Flight Championship also was also a nail-biter, as Alameda's Elizabeth Scholtes shot 81 to finish at 160 and hold off runner-up Alice Liu of Pleasanton by a stroke.
Both tied at 79 after the first round, the difference for Scholtes was a late Liu bogey on the 17th.
Finishing in a tie for third in the Girls' First Flight was Cynthia Zhang of Milpitas and Catherine Batang, who each came in at 164 after final rounds of 80 and 84, respectively. Zhang was awarded third place in a card-off.
Liam Sklar of Los Gatos placed fifth at 166 after a final round 83.
The event concluded the Spring Series portion of the 2014-2015 JTNC season. Next up is the Summer Series I Championship, to be held June 13-14 at The Reserve at Spanos Park in Stockton.
# # #
About Capital Insurance Group
Capital Insurance Group® (CIG) has enhanced its dominance as a leading insurer of Northern California golf courses into a successful philanthropic program centered on the sport of golf through its sponsorship of the NCPGA Junior Tour of Northern California, and the annual fund raising golf tournament, The Langley – A Tribute to Legends.
CIG is the leading regional property and casualty insurer serving the Western U.S. since 1898. CIG insures Personal Auto, Homeowners, Farmowners, Condo Owners, Vacation Property, Renters, Apartment Building Owners, and many kinds of Commercial and Agricultural Auto and Property. The more-than 115 year-old company is rated "A" (Excellent) by A.M. Best, the independent financial monitor of the insurance industry. CIG has been selected for the  Ward's 50 as one of the safest and most efficient property/casualty insurers in the U.S.  CIG manages personal, business, and agriculture risks underwritten by its affiliate companies: California Capital Insurance Company, Eagle West Insurance Company, Nevada Capital Insurance Company, and Monterey Insurance Company. Types of policies may vary from state to state. For more information, please visitwww.CIGinsurance.com
CIG DELIVERS MORE. Continuously. ™