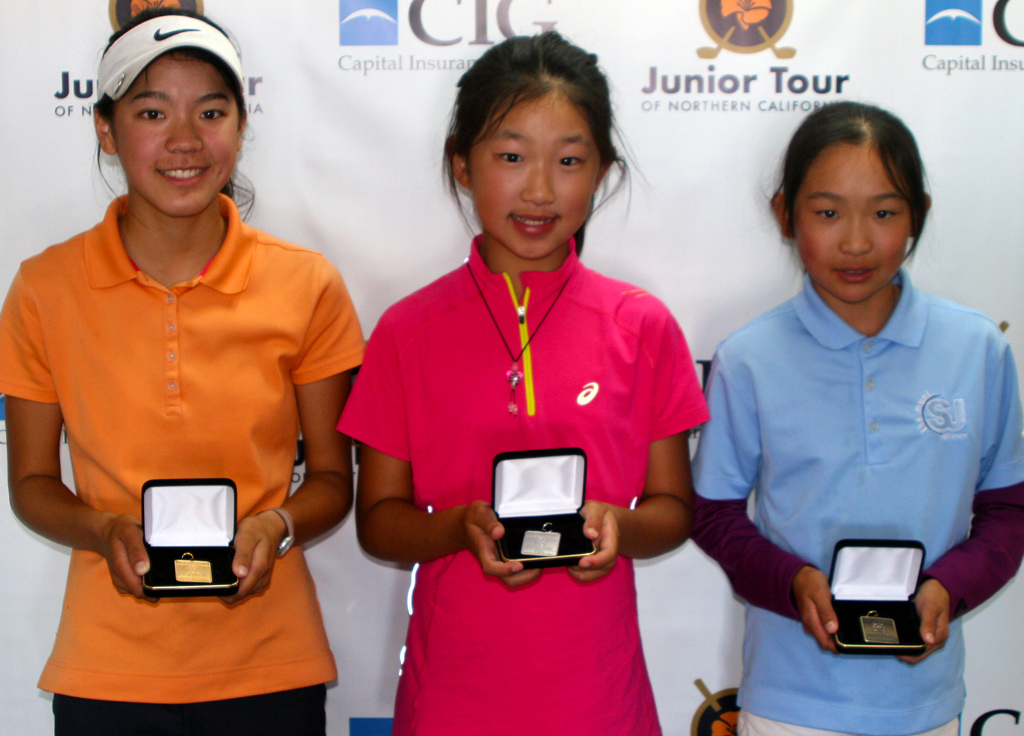 Junior Tour Spring I: Stockton GCC & Elkhorn GC
Stockton, CA
March 14-15, 2015
Yardages: Stockton GCC  |  Elkhorn GC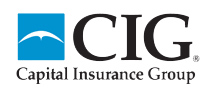 CIG-Sponsored Junior Golf Tour of Northern California
Crowns Winners in Spring Series I at Stockton Golf and Country Club and Elkhorn Golf Club
 MONTEREY, Calif. (March 16, 2015) –Sponsored by Capital Insurance Group, the 2015 Junior Tour of Northern California (JTNC) crowned champions Sunday in the Spring Series I Championship at Stockton Golf and Country Club and Elkhorn Golf Club in Stockton.
Danville resident Kevin Velo shot 1-over 143 and Concord resident Yealimi Noh shot even-par 142 to win their respective divisions at the Spring Series I Championship held Saturday and Sunday at par-71 Stockton Golf and Country Club and Elkhorn Golf Club.
Velo took the lead with an even-par 71 at Elkhorn GC and never looked back, posting a second round 72 at Stockton G&CC to claim a one-stroke victory over co-runner-ups Daniel Kim of San Jose and Joshua McCarthy of Danville. It was Velo's first win on the Junior Tour. His prior best finish was second place at the 2014 Summer Series II Championship.
In Saturday's first round, Velo was steady, carding three birdies and three bogeys. He barely had any breathing room though, with McCarthy posting a 72 and Kim posting a 73. McCarthy, the 2014 JTNC Player of the Year, was in great shape after shooting a 1-under 35 on his front-nine, but he slipped with a pair of bogeys on the back. Kim, meanwhile, posted three birdies with five bogeys to end the day just two behind Velo.
On Sunday, Velo continued his solid play, opening with a front-nine even-par 36 that featured two birdies and two bogeys. He'd get back to a total of even-par with a birdie on the par-5 11th, but gave that shot back with a bogey on the 14th to finish at 143.
It was enough to just hold off both Kim and McCarthy. Kim opened the second round slowly, carding back-to-back bogeys on No.2 and No.3, but he rebounded with a birdie on the par-4 5th to get back to a total of 3-over. With a pair of birdies on the 13th and 14th holes, Kim edged closer, getting to 1-over for the championship. A bogey on the par-4 18th, however, resulted in an even-par 71, leaving him a shot away from catching Velo.
McCarthy, on the other hand, just couldn't get anything going. The runner-up in the Pro-Junior portion of last year's Nature Valley First Tee Open at Pebble Beach also opened the final round slowly, posting bogeys on the 6th and 8th holes. McCarthy would bounce back with a birdie on the par-4 9th, but it would be his final birdie of the day. A string of nine pars on his back-nine left with a 1-over 72, also just a stroke away from the leader.
In a card-off (better back-nine) Kim place d second by going 1-under to McCarthy's even-par.
Placing fourth was Pleasanton resident Raj Chekuri, who came in at 147 after rounds of 77-70. Finishing alone in fifth place was Drew Karren of Orinda, who shot 148 following rounds of 73-75.
In the Girls' Championship, Noh made sure there was little drama. The defending California Junior Girls' State champion was on fire all weekend, posting identical rounds of 71 to defeat the field by eight strokes.
On Saturday at Stockton G&CC, Noh jumped out of the gates by carding a 2-under 33 on her front-nine thanks to back-to-back birdies on holes No.7 and No.8. She'd go 2-over on her back-nine but still ended the day holding a comfy four stroke lead.
A day later at Elkhorn GC, Noh briefly came back to the pack after opening with a pair of bogeys on holes No.1 and No.3. She'd shake off the sluggish start, however, proceeding to card five birdies over her next 13 holes for her second straight 71.
Among those trying to catch Noh was 2014 JTNC Girls' Player of the Year Sabrina Iqbal and San Jose resident Angela Liu.
Iqbal, who also hails from San Jose, was only four behind Noh after an opening round 75. On Sunday, Iqbal couldn't get any closer, as she'd card only one birdie to go with five bogeys. For Liu, meanwhile, there was just too much ground to make up. Having opened with a 79, Liu had a solid second round, carding an even-par 71 featuring three birdies and three bogeys.
Both Iqbal and Liu finished at 8-over 150, with Liu placing second in a card-off.
Coming up a shot short of the card-off for second place was Danville resident Ty Akabane. Akabane, who won the Helen Lengfeld Flight at last year's California Women's Amateur Championship, had rounds of 75-76 to finish at 151. Finishing alone in fifth place at 152 was Los Altos' Samar Singh, who shot rounds of 78-74.
In the Boys' First Flight Championship, things would come down to a playoff between three players who finished with identical scores of 14-over 156—Shane Watts of Atwater, Jackson Koivun of San Jose and Grover Beach resident Conner Sandman.
Watts won the playoff to win the title, with Koivun, who is only nine years old and was a late entry, taking second and Sandman placing third. During regulation, Watts shot rounds of 78-78,  Koivun went 77-79 and Sandman shot 80-76. All three players would end up leapfrogging Oakhurst's Spencer Uzzell, who had taken the first round lead with a 75 but slipped with a Sunday 82 to finish alone in fourth place at 157.
In the Girls' First Flight Championship, Pleasanton resident Alice Liu made a first round leading 78 hold up, as she shot a second round 81 to come in at 17-over 159 and defeat runner-up Lauren Shew of San Francisco by a stroke.
Shew, who had rounds of 79-81, had a chance to tie Liu but was stung by a bogey on the 17th hole. Placing third in the Girls' First Flight Championship was Jacqueline Ha of San Ramon, who came in at 163 after rounds of 82-81. Kaleiya Romero of San Jose placed fourth at 164 following rounds of 83-81.
The Spring Series continues with the Spring Series II Championship, to be held March 21-22 at Windsor Golf Club in Windsor.
# # #
About Capital Insurance Group
Capital Insurance Group® (CIG) has enhanced its dominance as a leading insurer of Northern California golf courses into a successful philanthropic program centered on the sport of golf through its sponsorship of the NCPGA Junior Tour of Northern California, and the annual fund raising golf tournament, The Langley – A Tribute to Legends.
CIG is the leading regional property and casualty insurer serving the Western U.S. since 1898. CIG insures Personal Auto, Homeowners, Farmowners, Condo Owners, Vacation Property, Renters, Apartment Building Owners, and many kinds of Commercial and Agricultural Auto and Property. The 115 year-old company is rated "A" (Excellent) by A.M. Best, the independent financial monitor of the insurance industry. CIG has been selected for the  Ward's 50 as one of the safest and most efficient property/casualty insurers in the U.S.  CIG manages personal, business, and agriculture risks underwritten by its affiliate companies: California Capital Insurance Company, Eagle West Insurance Company, Nevada Capital Insurance Company, and Monterey Insurance Company. Types of policies may vary from state to state. For more information, please visit www.CIGinsurance.com
CIG DELIVERS MORE. Continuously. ™