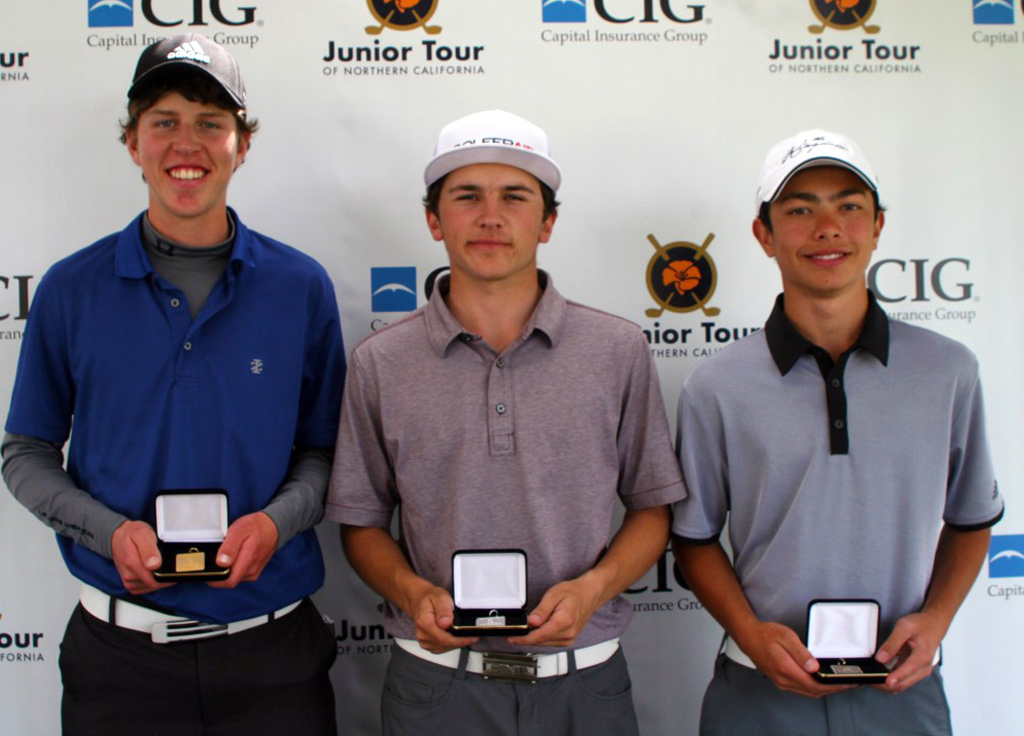 Junior Tour Spring II: Windsor GC
Windsor, CA
March 21-22, 2015
Contestant Information Sheet  | Yardages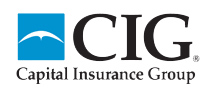 CIG-Sponsored Junior Golf Tour of Northern California
Crowns Winners in Spring Series II at Windsor Golf Club
 MONTEREY, Calif. (March 23, 2015) –Sponsored by Capital Insurance Group, the 2015 Junior Tour of Northern California (JTNC) crowned champions Sunday in the Spring Series II Championship at Windsor Golf Club in Windsor.
Danville resident Joshua McCarthy shot 4-under 140 and San Ramon resident Yoonhee KIm shot 5-over 149 to win their respective divisions at the Spring Series II Championship held Saturday and Sunday at par-72 Windsor Golf Club.
The 2014 JTNC Player of the Year, McCarthy picked up his first win of the 2015 season via a comeback, edging runner-up Deane Rinaldi of Santa Cruz by a stroke.
In the first round, McCarthy came out somewhat sluggish, posting a front-nine 2-over 38 that featured a double-bogey on No.2 and a bogey on No.5. On his back-nine, he'd card another bogey, but also posted booked birdies on the 10th and 18th for a 1-under 35 and first round score of 73.
He'd trail Rinaldi by three strokes. Rinaldi also started off slowly, posting a front-nine 37 after carding two bogeys to go with a birdie. On his back-nine, however, Rinaldi was flawless, going 3-under with a string of birdies on holes No.14, No.15 and No.17.
In Sunday's final round, McCarthy picked up the pace. He'd open with a bogey on the 2nd hole but from there went 4-under on his front-nine thanks to an eagle on the 502-yard, par-4 5th and a pair of birdies on No.6 and No.8. On his back-nine, it was McCarthy's turn to play error free, as he posted a 34 with back-to-birdies on holes No.12 and No.13. He'd play his final 15 holes at 6-under, coming with a 67 and two-day total of 140.
Due to McCarthy's red hot start, Rinaldi was suddenly forced to try and keep pace. With a birdie on No.6, Rinaldi was still the leader at a total of 2-under. But moments later things changed.
While McCarthy birdied the 8th to get to 8-under, Rinaldi had to settle for bogey on the hole, dropping back to 1-under. Another bogey on the 9th left him with a front-nine 38, two strokes behind the surging McCarthy.
On his back-nine, Rinaldi quickly righted the ship, opening with birdies on the 10th, 12th and 13th to get back to a total of 3-under. Again though, there was a big momentum switch, as Rinaldi bogeyed the par-4 15th to again drop two shots behind McCarthy. Rinaldi was able to close with a birdie on the par-4 18th for a solid round of 1-under 71, but it wasn't enough to tie the leader.
Finishing alone in third place was San Jose resident Thomas Hutchison, who came in at 1-over 145 after rounds of 74-71. Hutchison also posted a final round 1-under 71 thanks to three birdies that offset a pair of bogeys.
Fourth place went to Alamo's Travis Mitchell, who came in at 147 following rounds of 74-73. Three players—Will Bednarz of Larkspur, Charles Porter of San Francisco and Seaside's Nicklaus Rivera—all tied for fifth at 148.
In the Girls' Championship, the finish wasn't nearly as dramatic.
Coming off a first round 2-over 74 that gave her a four stroke edge over the field, Kim posted a second round 75 to win by five over co-runner-ups Katherine Zhu and Quynn Duong of San Jose.
Kim, a junior at Dougherty Valley High and the winner of the 2014 CIF/NorCals Regional Championship, was steady all weekend in picking up her first victory of the season. In Saturday's first round, she'd card three birdies to go with three bogeys and a double-bogey on the par-3 11th. A day later, she'd post a 2-under 34 on the front-nine before slipping to a back-nine 41. Despite the 41, she was never in jeopardy of losing the lead.
Zhu had a stellar second round, posting a 2-over 74 that included three bogeys and a birdie on the 17th to come in with a two-day total of 1-over 154, Duong also shot 154 after coming in with rounds of 78-76. In a card-off, Zhu was awarded second place due to having a lower back-nine score (36-39) on Sunday.
Both Xinying Wang of Pleasanton and Angela Liu of San Jose finished tied for fourth after coming in with matching scores of 156.  Wang shot 78-78 while Liu shot 77-79. For Liu, it was her third T-2 finish of the season. She'd also finish as runner-up at the Fall Series IX Championship and last week's Spring Series I Championship.
Like the Boys' Championship, the Girls' First Flight Championship would come down to the wire, with Jacqueline Ha of San Ramon defeating Concord's Gia Feliciano by a stroke.
Ha shot rounds of 82-83 to come in at 165, while Feliciano shot 84-82 to finish at 166. The big difference maker was a Ha birdie on the par-4 16th.
Finishing third in the Girls' First Flight at 168 was San Jose's Kaleiya Romero (86-82). Placing fourth at 169 was Liam Sklar of Los Gatos (82-87).
In the Boys' First Flight Championship, Hollister resident Brad Sparrer ran away with the win, posting a two-day score of 5-over 149 to defeat runner-up Lucas Happy of Petaluma by six strokes.
Sparrer played solid all weekend, posting a total of seven birdies to go with 10 bogeys and a double-bogey.
Third place in the Boys' First Flight went to San Leandro's Adrian Davis, who finished at 157 following rounds of 80-77. Fourth place was captured by San Ramon's Jack Gardner, who came in at 158 following matching rounds of 79.
The Spring Series continues with the Spring Series III Championship, to be held March 30-31 at Castlewood Country Club in Pleasanton.
# # #
 About Capital Insurance Group
Capital Insurance Group® (CIG) has enhanced its dominance as a leading insurer of Northern California golf courses into a successful philanthropic program centered on the sport of golf through its sponsorship of the NCPGA Junior Tour of Northern California, and the annual fund raising golf tournament, The Langley – A Tribute to Legends.
CIG is the leading regional property and casualty insurer serving the Western U.S. since 1898. CIG insures Personal Auto, Homeowners, Farmowners, Condo Owners, Vacation Property, Renters, Apartment Building Owners, and many kinds of Commercial and Agricultural Auto and Property. The more-than 115 year-old company is rated "A" (Excellent) by A.M. Best, the independent financial monitor of the insurance industry. CIG has been selected for the  Ward's 50 as one of the safest and most efficient property/casualty insurers in the U.S.  CIG manages personal, business, and agriculture risks underwritten by its affiliate companies: California Capital Insurance Company, Eagle West Insurance Company, Nevada Capital Insurance Company, and Monterey Insurance Company. Types of policies may vary from state to state. For more information, please visit www.CIGinsurance.com
CIG DELIVERS MORE. Continuously. ™