Junior Tour Holiday II: Morro Bay GC
Morro Bay, CA
December 13-14, 2014
Pairings  |  Alphabetical Pairings
Contestant Information Sheet  |  Yardages  

JTNC Pace of Play Policy |  JTNC Standard Local Rules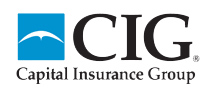 CIG-Sponsored Junior Golf Tour of Northern California
Crowns Winners in Holiday Series II at Morro Bay Golf Course
MONTEREY, Calif. (December 15, 2014) –Sponsored by Capital Insurance Group, the 2015 Junior Tour of Northern California (JTNC) crowned champions Sunday in the Holiday Series II Championship at Morro Bay Golf Course in Morro Bay.
Carmichael resident Max Menconi shot 1-over 143 and San Mateo resident Amanjoty Sangha shot 3-over 145 to win their respective divisions at the Holiday Series II Championship held Saturday and Sunday at par-71 Morro Bay Golf Course.
In picking up his first win of the season, Menconi had to fend off a number of challengers.
Following Saturday's first round, Menconi was tied for the lead with Fresno's Bryce Loosigian at even-par 71. During their rounds, Menconi and Loosigian both were steady, posting three birdies with three bogeys.
It was during Sunday's finale that things really tightened up.
While Menconi would slip with five bogeys, he'd also pick up back-to-back birdies on holes No.4 and No.5 and holes No.13 and No.14 for a 72 and two-day score of 143. The birdie at the 14th was the biggest, as it got him to a total of even-par.
Loosigian, meanwhile, fell back into a tie for second at 4-over 145 after carding a 74 that featured two birdies but also three bogeys and a critical double-bogey on the par-4 13th.
Arroyo Grande resident Jeff Carr, meanwhile, who had opened with a 73, tried to make a Sunday charge after opening with a birdie on the 1st. His run wouldn't last though, as Carr went on to card six bogeys to go with just four birdies the rest of the way for a 72 and two-day total of 145.
In a card-off, Carr would be awarded second place due to having a better back-nine than Loosigian, who placed third.
While Menconi, Carr and Loosigian jockeyed for position, San Mateo resident Carter Walling tried to stage a major comeback. A day after opening with a 7-over 78, Walling caught fire, posting a tourney low 3-under 68 that included three birdies, an eagle on the par-5 14th and just two bogeys. From holes No.6 through the 18th, Walling went 4-under but it wasn't enough, as he'd finish in a three-way tie for fourth at 5-over 146 with Alexander Chin and Jack Avrit.
Chin, who hails from Pleasanton, and Avrit, who's from Arroyo Grande, also had nice final rounds, shooting identical 71's a day after posting matching 75's.
In the Girls' Championship Flight, Sangha put an end to any potential drama with a stellar final round 71 for a five-stroke victory over Manteca's Brooke Riley and her second win of the season.
Like the Boys' Championship, the title was up in the air after Saturday's first round as both Sangha and Riley came in with matching scores of 74.
On Sunday, however, Sangha went into another gear. While the Fall Series III Championship winner had five bogeys, she'd also post five birdies, including three on her last five holes (No.5, 6 and 9) on the front-nine.
Riley, meanwhile, couldn't recover from a slow start. Despite following up a bogey on No.3 with a birdie on the 5th, Riley went on to bogey No.6 and double-bogey the 7th for a front-nine score of 3-over 38. On her back-nine, she'd go 2-over with three bogeys and a bogey to finish with a 76 and two-day total of 150.
Belinda Hu of San Ramon, who won the Fall Series V Championship in September, had been in the mix following a first round 76 but shot a second round 75 to land in third place at 9-over 151.
Fourth place in the Girls' Championship went to San Mateo's Kiran Sangha at 153 (76-77), while San Jose residents Sabrina Iqbal and Angela Liu shared fifth place at 156.
In the Boys' First Flight Championship, Arroyo Grande resident Owen Avrit shot a final round 77 to finish at 155 and defeat runner-up Kevin Stebbins of Exeter by two strokes.
Stebbins was just a stroke behind Avrit following a par on the 16th, but he'd bogey the 17th to fall two shots off the lead. Avrit was steady when it counted, carding pars on holes No.12 through the 18th.
Finishing in third place in the Boys' First Flight was San Ramon's Nikko Lee, who came in at 158 after rounds of 82-76.
In the Girls' First Flight Championship, Kaleiya Romero of San Jose had a final round 81 to win by two over Corine Tan and Borina Sutikto.
Romero finished the two-day event at 160. Tan came in at 162 following rounds of 84-78 while Sutikto shot rounds of 82-80.
In a card-off, Tan was awarded second place due to having a better back-nine (3-over to 4-over).
The Holiday Series concludes with the Holiday Series III Championship, to be held December 29-30 at Poppy Hills Golf Course and Del Monte Golf Course.
# # #
 About Capital Insurance Group
Capital Insurance Group® (CIG) has enhanced its dominance as a leading insurer of Northern California golf courses into a successful philanthropic program centered on the sport of golf through its sponsorship of the NCPGA Junior Tour of Northern California, and the annual fund raising golf tournament, The Langley – A Tribute to Legends.
CIG is the leading regional property and casualty insurer serving the Western U.S. since 1898. CIG insures Personal Auto, Homeowners, Farmowners, Condo Owners, Vacation Property, Renters, Apartment Building Owners, and many kinds of Commercial and Agricultural Auto and Property. The 115 year-old company is rated "A" (Excellent) by A.M. Best, the independent financial monitor of the insurance industry. CIG has been selected for the  Ward's 50 as one of the safest and most efficient property/casualty insurers in the U.S.  CIG manages personal, business, and agriculture risks underwritten by its affiliate companies: California Capital Insurance Company, Eagle West Insurance Company, Nevada Capital Insurance Company, and Monterey Insurance Company. Types of policies may vary from state to state. For more information, please visit www.CIGinsurance.com
CIG DELIVERS MORE. Continuously. ™