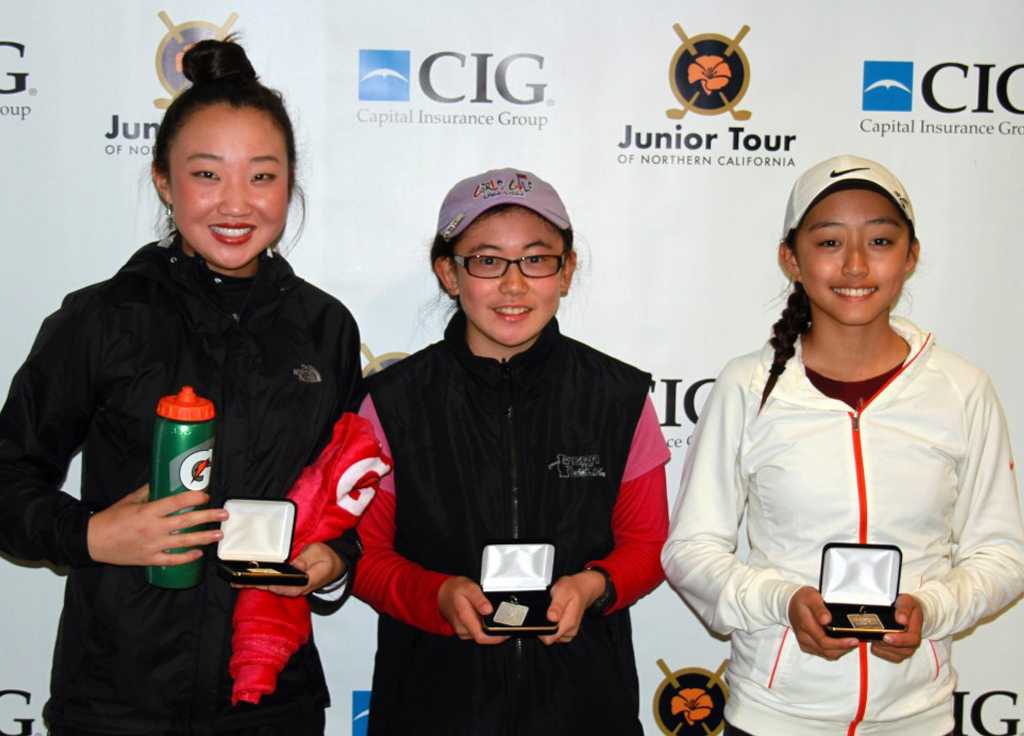 Junior Tour Holiday I: Del Monte GC
Monterey, CA
November 23-24, 2015
Contestant Information Sheet | Yardages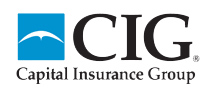 CIG-Sponsored Junior Golf Tour of Northern California Crowns Winners in Holiday Series I Championship at Del Monte Golf Course
 PEBBLE BEACH, Calif. (November 23, 2015) –Sponsored by Capital Insurance Group, the 2015 Junior Tour of Northern California (JTNC) crowned champions Tuesday at the Holiday Series I Championship at Del Monte Golf Course in Monterey.
Arroyo Grande resident Jack Avrit shot 3-over 147 and San Ramon resident Yoonhee KIm shot 7-over 151 to win their respective divisions at the Holiday Series I Championship held Monday and Tuesday at par-72 Del Monte Golf Course.
Avrit picked up his first win of the season with a sensational even-par 72 despite wind, rain and cold in the final round.
The winner of this year's Pro-Junior at the Nature Valley First Tee Open at Pebble Beach playing with partner Mark O'Meara, Avrit shrugged off the conditions, posting three birdies to go against three bogeys.
On the front-nine, he'd shoot a 35 with birdies on holes No.2 and No.5. In Monday's first round, he'd open with a 75.
First round leader Robert Briggs of Novato, who raced out of the gates with a 3-under 69, fell back to a 79 to place second at 148.
In the first round, Briggs was hot, posting an eagle (on the par-5 9th) and five birdies to go against just four bogeys.
Finishing tied for third at 150 were Heetae Yang of Pleasanton and Peter Kuest of Fresno after final rounds of 73 and 75, respectively. Yang would be awarded third place following a card-off (lower back-nine score).
Coming in T-5 at 151 were Brian Ma of Milpitas and Cupertino's Ethan Chung. Ma shot a final round 75 while Chung had an 80.
Over in the Girls' Championship, the victory marked Kim's third of the season. She previously captured titles at the Fall Series II and Fall Series III Championships.
Headed to UC Davis in the fall of 2016, Kim shot rounds of 75-76 to beat the field by nine strokes .Included in her run was an eagle on the par-5 opening 1st hole on Monday.
Kim will be one of four girls representing the JTNC at the inaugural Challenge Cup, to be held Dec. 22-23 at Poppy Hills GC in Pebble Beach.
Borina Sutikto of Fremont placed second at 160 after a final round 82.
Third place went to Mika Jin of Fremont at 161 after an 80, while Courtney Vogel of Pacific Grove took fourth at 162 following a final round 82. Doodle Yuen of Los Gatos placed fifth at 164 after an 85.
In the Boys' First Flight Championship, Danville's Jared Khoo got his second win of the season, posting a final round 83 to come in at 157, a shot better than runner-up Krishan Patel of San Jose.
In Monday's first round, Khoo shot a solid 74 that featured three birdies, a bogey and a double-bogey. Patel had back-to-back rounds of 79 and had a chance to catch Khoo or take the lead but finished with a double-bogey. It was the first time that Patel has medaled in a JTNC event.
Placing third at 166 after an 82 was Jonathan Wu of Hayward, while Jackson Koivun of San Jose was fourth at 170 following an 88.
The Girls' First Flight Championship was also a nail-biter.
Madison Beckett of Santa Rosa shot an 84 to come in at 166 and edge runner-up Irene Jun of San Jose by one.
Jun, who shot a final round 83, also had her chances but had two late double-bogeys.
Third place went to Sara Johnson at 168 following a 90, while Pleasanton's jasmine Chen was fourth at 175 after an 88.
Next up on the 2015-2016 JTNC calendar  is the Holiday Series II Championship, slated for Dec. 5-6 at Morro Bay Golf Course in Morro Bay.