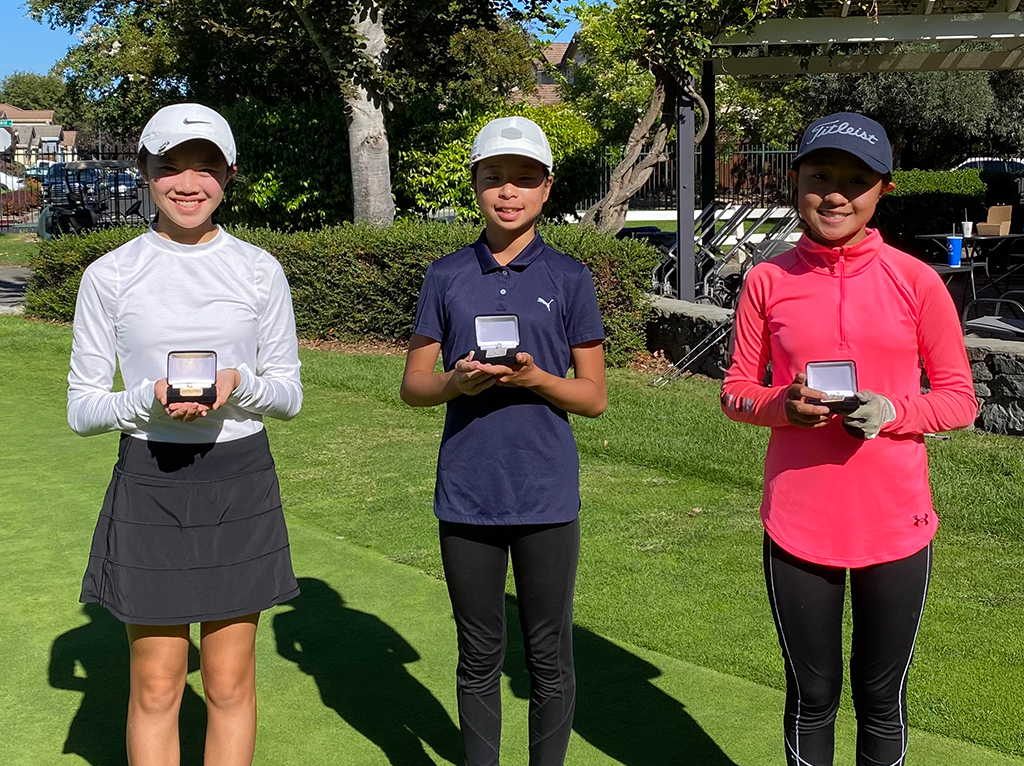 Fall Series VII Championship–Windsor
Junior Golf Tour of Northern California Crowns Winners at Fall Series VII Championship at Windsor Golf Club in Windsor
PEBBLE BEACH, Calif. (October 3, 2022) –The 2022-2023 Junior Tour of Northern California (JTNC) crowned champions Sunday at the Fall Series VII Championship at Windsor Golf Club in Windsor.
Austin Wang shot 1-under par 139 and Lily Peng shot even par 140 to win their respective divisions at the Fall Series V)I Championship at par-70 Windsor GC.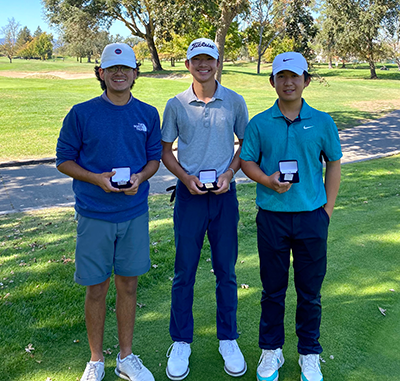 Wang notched his first win of the 2022-23 season thanks in part to a stellar second round 68 that featured three birdies and just one bogey. In Saturday's opener, Wang was steady, posting three birdies to go against four bogeys.
Coming in tied for second at 141 were former Player of the Year Jaden Dumdumaya and Alejandro Formosa. Dumdumaya, who made a charge with a Sunday 67, was awarded second place in a card-off. Dumdumaya's 67 included a front-nine 31. Formosa earned third place.
Michael Sorber and Arnold He finished tie for fourth at 142 after final rounds of 69 and 73, respectively.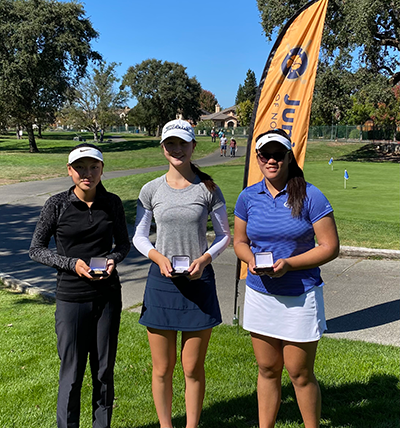 In the Girls' Championship, Peng earned her second win of the 2022-23 season thanks to a solid second round 67 that included five birdies and just two bogeys.
In Sunday's opener, Peng opened with a 73. She'd go on to defeat runner-up Michelle Ho by eight strokes. Ho had a final round 74.
Third place went to Hayley Wong at 149. Five players—defending Girls' Player of the Year Asterisk Talley, Emma Wang, Emily Luo, Amelia Garibaldi and Elizabeth Hang—finished T-5 at 150.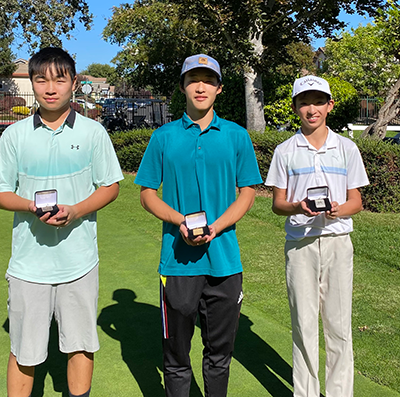 In the Boys' First Flight Championship, Winston Pan carded a final round 69 to come in at 1-ovre 141, defeating runner-up Brian Yu by nine shots. Yu had a final round 74.
Barry Liu was third at 152, with Jaylen Jew placing fourth at 153. Jaxen Castillo and Keane Ponce were T-5 at 154.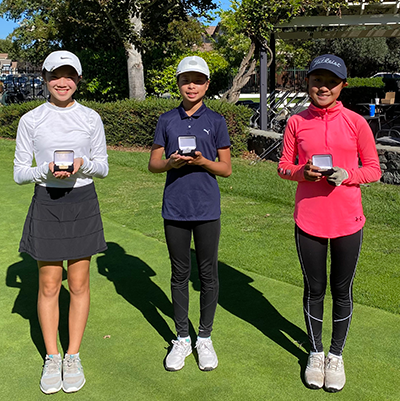 In the Girls' First Flight Championship, Hayley Fong had a final round 79 to come in at 155 and defeat runner-up Teresa Ho by five shots. Ho had a final round 81.
Cynthia Liu was third at 169. Anjali Sharma-Tiwali was fourth at 181 and Danica Hidayat was fifth at 182.
The next event on the JTNC calendar is the Fall Series VIII Championship, to be held Oct. 8-9 at Laguna Seca Golf Ranch in Monterey.