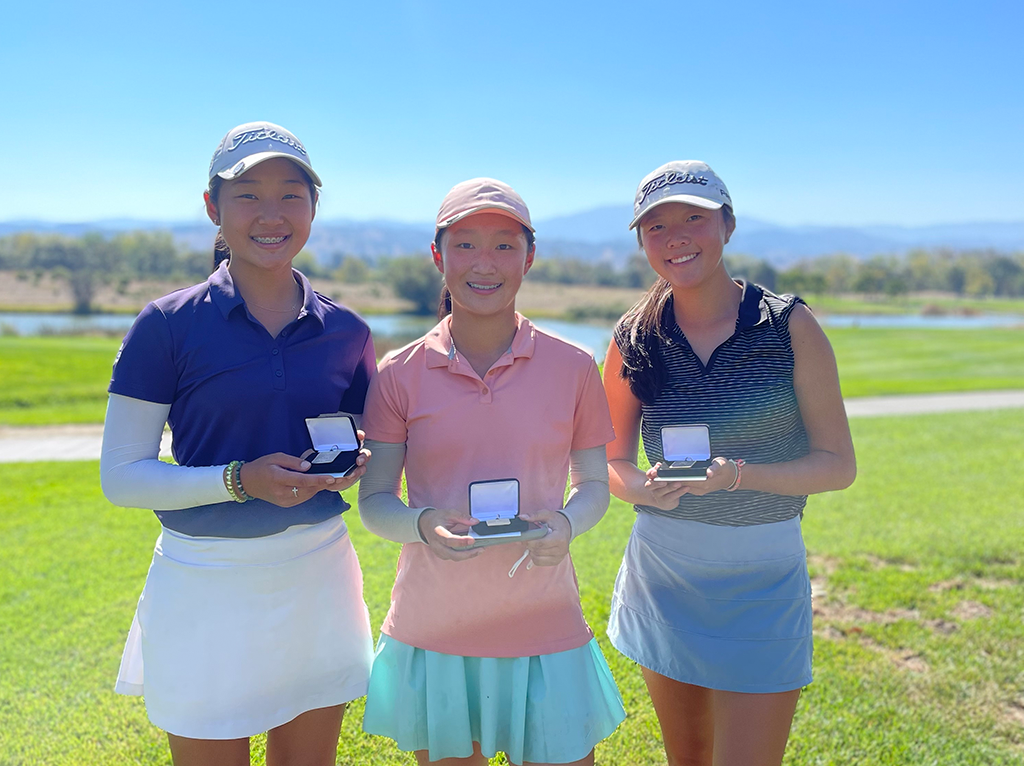 Fall Series VI Championship-Coyote Creek
Junior Golf Tour of Northern California Crowns Winners at Fall Series VI Championship at Coyote Creek Golf Course in San Jose
 PEBBLE BEACH, Calif. (September 26, 2022) –The 2022-2023 Junior Tour of Northern California (JTNC) crowned champions Sunday at the Fall Series VI Championship at Coyote Creek Golf Course in San Jose.
Truman Ashforth shot 7-under par 137 and Cathy Zhang shot 5-under par 139 to win their respective divisions at the Fall Series VI Championship at par-72 Coyote Creek GC.
Ashforth picked up his first win of the 2022-23 season thanks to two stellar rounds. On Saturday, he'd post a 68 that included four birdies and an eagle to go against just two bogeys.
A day later, Ashforth carded a bogey-free 3-under 69 with three birdies and 15 pars to knock off runner-up Nataniel Lee by three shots. Lee had a second-round 69 that featured seven birdies but also four bogeys.
Four players—Brandon Torres, William Musson, Cole Kroeker and Sam Higaki—all came in tied for third at 142. In a card-off, Torres placed third, with the other three placing T-4.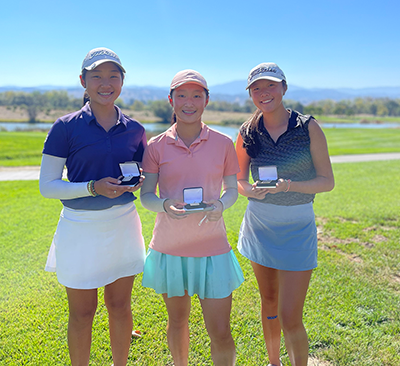 In the Girls' Championship, Zhang won her third straight title, leaving her just two behind the JTNC Girls' record of five in a row, set by Asterisk Talley in 2021.
Zhang had a first round 69 that featured five birdies and just two bogeys. On Sunday, she'd post a 70 with four birdies and a hole-out eagle on the par-4 5th. She'd also have four bogeys but still held off runner-up Sarah Lim by three shots. Lim had a final round 70.
Camille Thai and Lily Peng came in tied for third at 146 after final rounds of 71 and 72, respectively. Thai was awarded third place. Petra Yee placed fifth at 147.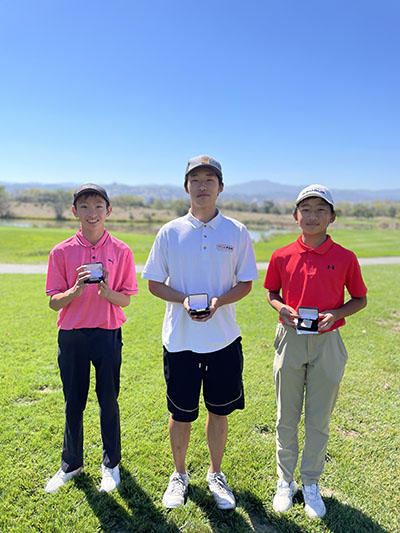 In the Boys' First Flight Championship, Winston Pan carded a final round 5-under 67 to come in at 135 and defeat runner-up Ethan Wang by 13 shots. Wang had a final round 75.
Three players—Carter Duncan, Brian Yu and Alexander Thu—tied for third at 149. Yu won the card-off for third place (low final round 74).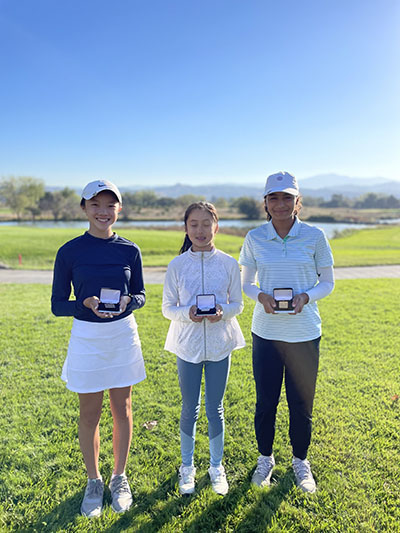 In the Girls' First Flight Championship, Saisha Vibhute had a final round 78 to come in at 147 and defeat runner-up Victoria Cui by two shots. Cui had a final round 74.
Kayla Corcoran and Hayley Fong finished T-3 at 154. Fong won the card-off for third place. Caitlin Yang and Erin Le Nguyen finished T-5 at 155.
The next event on the JTNC calendar is the Fall Series VII Championship, to be held Oct. 1-2 at Windsor Golf Club in Windsor.