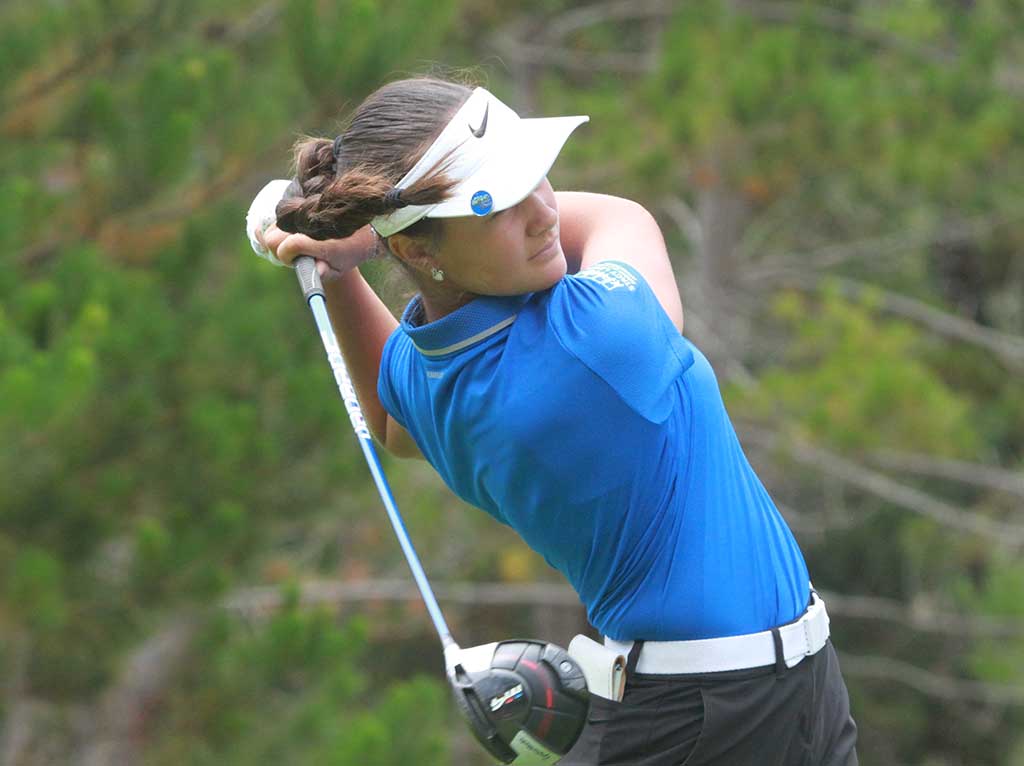 Tour Championship – Poppy Hills GC
Tour Championship – Poppy Hills GC
Click the above link for player information and pairings.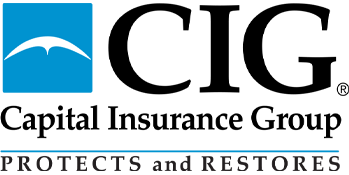 July 28, 2020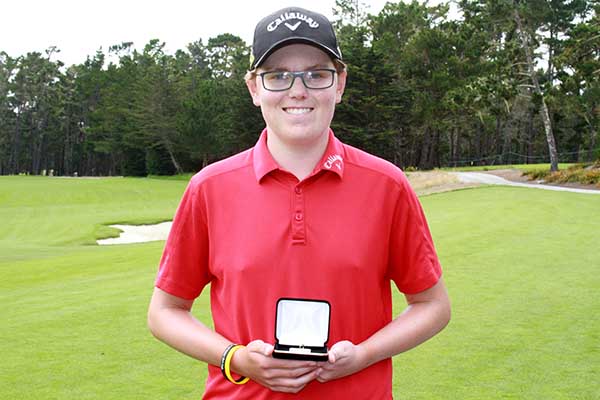 Boys' Championship
Reno resident Ian Gilligan was clutch when he had to be.
Gilligan made a birdie on the closing par-5 18th hole at Poppy Hills Golf Course to shoot a final round 3-under 68 and win the Boys' overall title by a stroke over co-runners-ups Jackson Koivun and Greg Mouser. For Giligan, who finished with a two-day total of 8-under 134, the win was personally huge for a few reasons. Less than a month ago, he held a two-shot lead at the NCGA Junior Championship but failed to hold on. Back in 2018, meanwhile, he was diagnosed with lymphoma. He is now cancer-free.
"This is definitely a big win for me," said Gilligan, who is headed to CSU-Long Beach in the fall of 2021. "I had a tough loss at Lake Merced (NCGA Junior). It's nice to know I can play well down the stretch."
Helping Gilligan both days, but most importantly towards the end, was a solid short game.
"I made a lot of clutch up-and-downs for par," said Gilligan, whose round included a pivotal eagle on the par-5 9th. "My short game was really huge."
Looking to make a charge, Koivun made things interesting with a bogey-free final round 8-under 63 that included six birdies and a chip-in eagle on the 18th. The 63 was a personal competitive low for Koivun. Mouser shot a final round 68.
"I played solid," Koivun said. "My putting was insanely good. I don't think I missed a putt the whole day."
Girls' Championship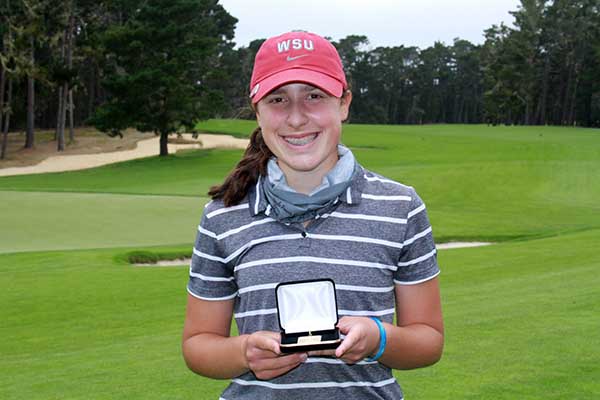 Madelyn Gamble completed the double-double.
Gamble, coming off a recent win at the NCGA Junior Championship, shot a final-round even-par 71 to win the Girls' title by two shots over runner-up Kiara Romero.
A senior at Carondelet High, Gamble was the lone player to shoot par or better both rounds. Headed to Washington State University in the fall of 2021, she'd post three birdies to go against three bogeys. Two clutch pars to finish sealed the victory.
"I just stayed relaxed and thought about it one shot at a time," Gamble said. "I enjoy playing Poppy Hills. Every time I play it, I like it more."
Romero, who led after the first round, fell into second after a 74. Third place went to Gia Feliciano at 143 after a 71.
Clovis resident Brenden Ashman had an incredible start to his final round, going 5-under through his first four holes (birdie, ace, birdie, birdie). And he did it all playing in his socks. Ashman back in March broke the pinky toe on his left foot in three places when he accidentally dropped a 25-pound weight on his foot. To avoid discomfort while healing, he began playing without any shoes on.
"I've just gotten used to playing without shoes on," said Ashman, who said that going shoeless has helped his balance.
As for going back to shoes, Ashman said he's not planning to anytime soon. "Nope, not right now," he said.
Boys' First Flight

Matthew Lin shot a final round 75 to come in at 5-over 147 for the victory. Second place went to Joshua Wang at 148 after two straight 74s.
Girls' First Flight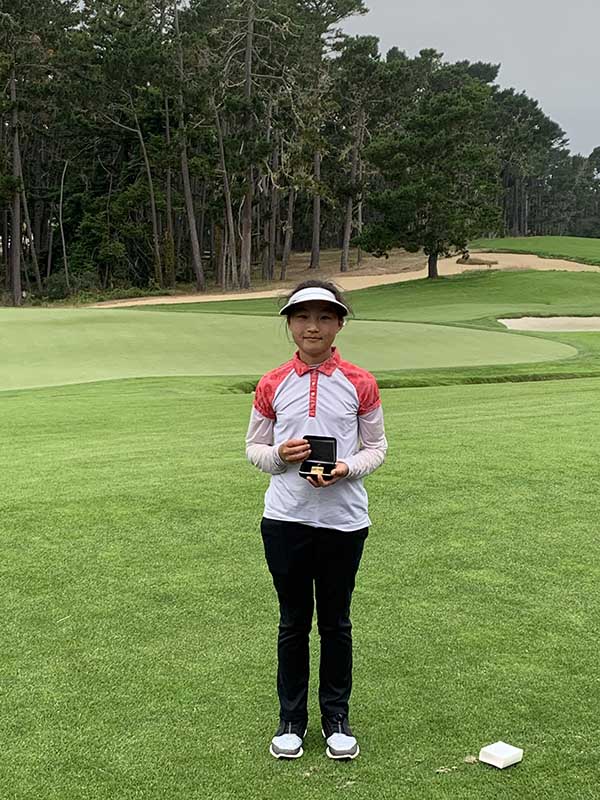 Emma Wang shot a final round 78 to come in at 158 for the win. Second place went to Joomi Park at 160.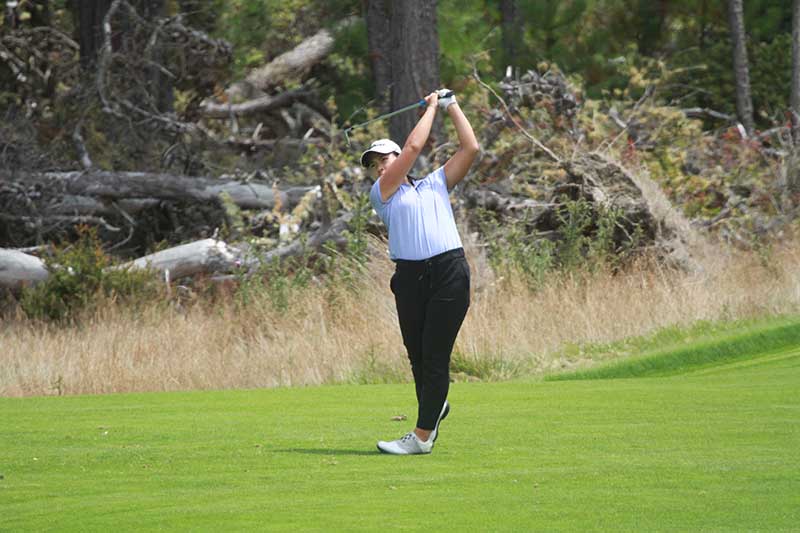 Ian Gilligan remains hot, as does Kiara Romero.
Gilligan, who was in the running for the title at the recent NCGA Junior Championship, opened this week's JTNC Tour Championship with a stellar first-round leading score of 5-under 66. Gilligan would post seven birdies to go against just two bogeys. On the front-nine he'd post two birdies with zero bogeys.
In second place at 67 is Greg Mouser. Mouser posted four birdies and an eagle on the closing par-5 18th to go against just two bogeys. Alone in third place is Baron Szeto at 69. Along with going for the win, Szeto is also looking to sew up 2019-2020 Boys' Player of the Year honors. He entered the event leading in the points standings at 1,183 points. In second place was Paramdeep Sodhi (1,078 points), who opened with a 74 and is at T-19.
Romero took the lead in the Girls' Championship, carding a solid 3-under 68 that featured four birdies and just one bogey. Romero entered the event leading in the Girls' Player of the Year race with 1,655 points. In second place was Selenat Tang at 1,548. Tang is not in the field.
In second place at 69 is Madelyn Gamble. Gamble, who won the title at the recent NCGA Girls' Junior, carded three birdies and just one bogey. Gia Feliciano is in third at 72.
In the Boys' First Flight division, Matthew Lin and Ben Friedman are tied at the top of the leaderboard with scores of 1-over 72. Joshua Wang is just two shots back at 74.
In the Girls' First Flight division, Allison Yang leads after an opening 79. Emma Wang is in second at 80.