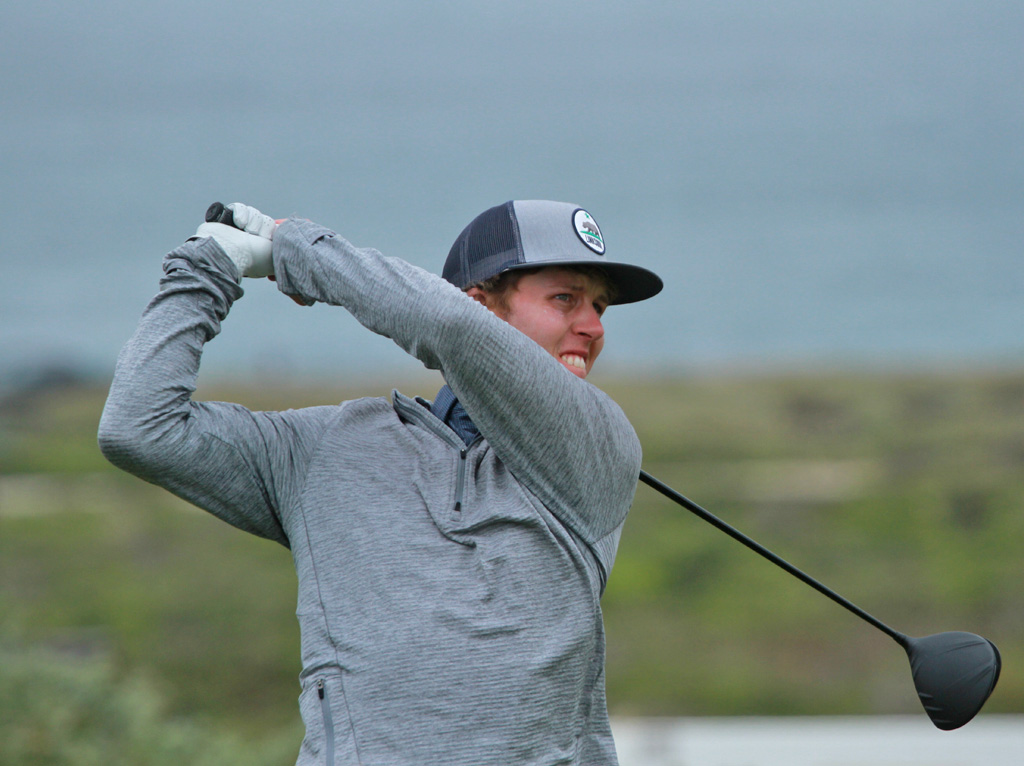 JTNC Alum Josh McCarthy Wins NCGA Am Match Play Title
August 16, 2019
While progressing through the ranks, including winning Junior Tour of Northern California Player of the Year honors in  2014, Danville resident Josh McCarthy has always had his eyes on the NCGA's biggest prize.
It's now his.
McCarthy, now a 22-year-old senior at Pepperdine University, captured the 116th NCGA Amateur Match Play Championship on a suddenly chilly Friday at par-71 Spyglass Hill after defeating runner-up Toby Briggs, 7 and 5, in the 36-hole finale.
It's the first NCGA title for McCarthy, who was a mutiple winner on the JTNC. Also a Youth on Course member, McCarthy joins the ranks of Lawson Little Jr., Roger Maltbie and Kevin Sutherland as champions of the prestigious event.
"This win is really important to me, everything this event means" said McCarthy, who closed things out by holing out a pitch shot for birdie on the 31st hole. "I've always hoped to win it. Growing up, you see the age groups ahead of you and the guys who've won it. It's something I've always aspired to."
The first medalist to go wire-to-wire since 2015 champ Maverick McNealy, the No.1 seeded McCarthy sewed things up with a solid stretch to kick off the afternoon round. Already holding a 1-up lead, McCarthy would win five of the first six holes to open a commanding 6-up lead through 24 holes.
With wind suddenly a factor, on both the 19th (par-5 1st) and 20th holes McCarthy won with pars. Following another win on No.22 (hole 4), Briggs on the par-3 23rd couldn't escape the greenside bunker. He'd eventually just concede the hole. On the ensuing 24th hole, Briggs missed a short putt while McCarthy had a great up-and-down for par to increase the lead to 6-up.
"The weather turned bad there. I knew that pars were the goal," said McCarthy, who called the win his biggest so far. "I went into that grind it out mentality. That's really when the match went to my favor."

Briggs, a junior at University of San Francisco and the No.6 seed, was never able to recover. The England native did cut the lead to 4-up with wins on the 26th and 28th holes, but McCarthy bounced back with a birdie on the 29th hole (No.11) to again make it 5-up.
"Josh is a class player," said Briggs, who had never played Spyglass Hill prior to the championship. "He's not going to give you any breaks."
Having been hampered by blisters since Tuesday's play, Briggs at least had a caddie this time around. His girlfriend's brother, Colby. And while he came up short, Briggs was nothing but smiles afterwards.
"Can you complain? This week was about getting in some reps before the season," Briggs said. "I'd wanted to see where my game was."
McCarthy had help all week on the bag from his father, John.
Looking ahead, McCarthy still has his senior season left. After that, it'll be on to turning professional.
"I'm thinking I'll possibly turn pro next June," McCarthy said. "It depends on how the year goes."
So far, it's going very well.