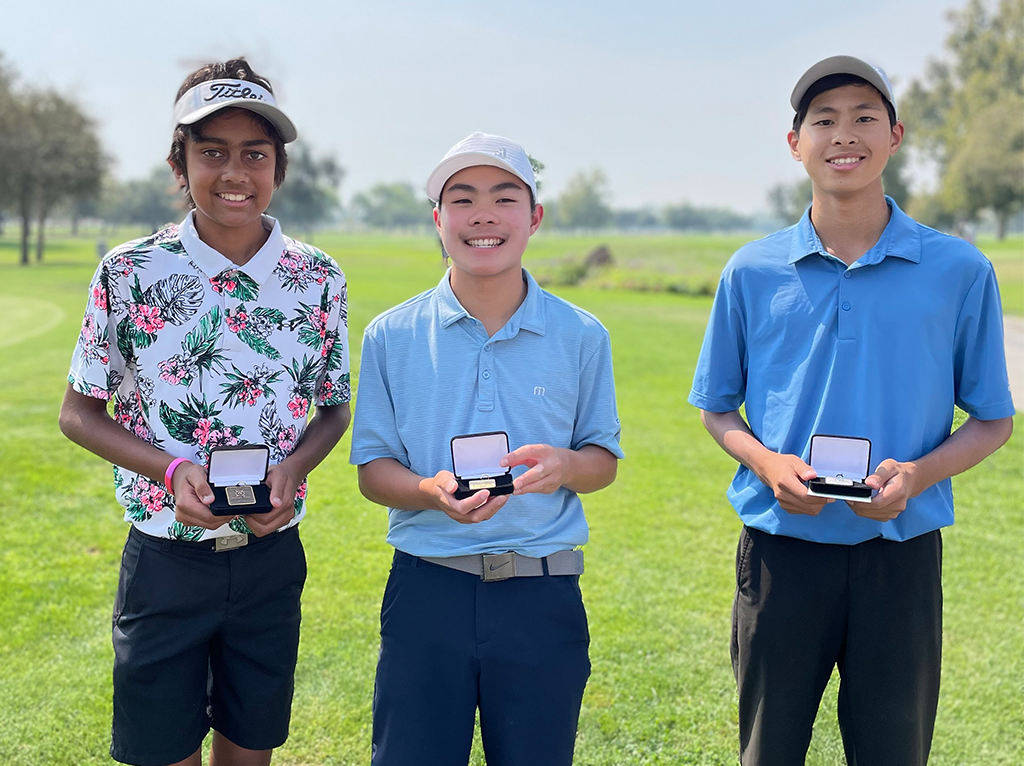 Fall Series IV Championship-Haggin Oaks
Junior Golf Tour of Northern California Crowns Winners at Fall Series IV Championship at Haggin Oaks Golf Course in Sacramento
PEBBLE BEACH, Calif. (September 12, 2022) –The 2022-2023 Junior Tour of Northern California (JTNC) crowned champions Sunday at the Fall Series IV Championship at Haggin Oaks Golf Course in Sacramento.
Christopher Bettencourt shot 7-under par 137 and Cathy Zhang shot 5-under par 139 to win their respective divisions at the Fall Series IV Championship at par-72 Haggin Oaks GC.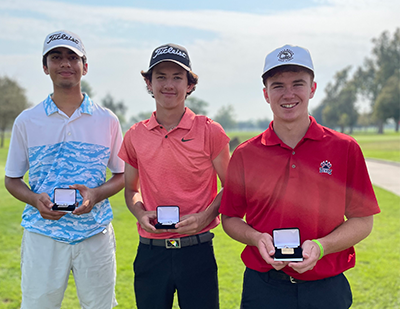 Bettencourt picked up his first win of the 2022-23 season thanks in part to a final round 68 that included three clutch birdies on the back-nine on Sunday. A pair of birdies on No.15 and No.17 helped Bettencourt hold off co-runners-up Julian Monas and Hartej Grewal.
Over his 36 holes, Bettencourt posted 11 birdies. Monas and Grewal came in at 138 after final rounds of 68 and 71, respectively. Monas was awarded second place in a card-off. Both Monas and Grewal made late charges to try and catch Bettencourt, as each went birdie-birdie to finish their rounds.
Garrett Harrison and James Watney finished T-4 at 140 after final rounds of 70.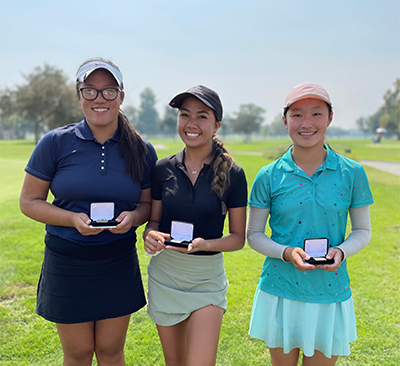 In the Girls' Championship, Zhang got her first win of the 2022-23 season thanks to a stellar final round 68. Zhang would post five birdies to go against just one bogey to defeat a trio of players by three shots.
Over her 36 holes, Zhang carded eight birdies. She had recently finished third at another JTNC event.
Three players—Erica Villegas, Haley Wong and Amelia Garibaldi—finished T-2 at 142. Villegas had the low final round (69) of the three and was awarded second place. Wong was next lowest of the three with a 71 and earned third place.
Keira Howard was fifth at 143.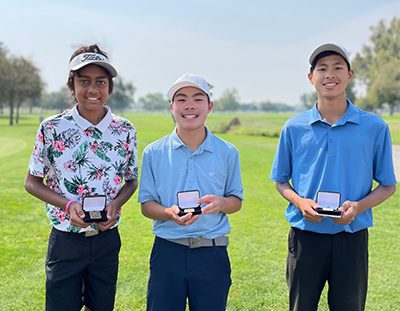 In the Boys' First Flight Championship, Brandon Yeh shot a final round 70 to come in at 145 and defeat runner-up Ethan Cheng by a shot. Cheng had a final round 75.
Third place went to Amaan Khan at 147. Alexander Thu was fourth at 149 and Dylan Hidayat was fifth at 152.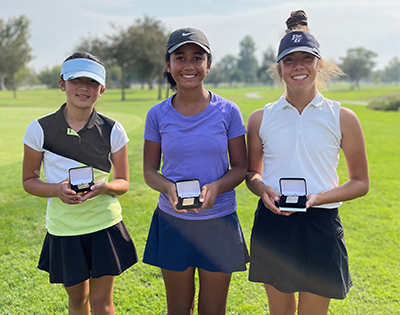 In the Girls' First Flight Championship, Nailah Jackson shot a final round 72 to come in at 152 and defeat runner-up Alyssa Quilao by 14 shots. Quilao had a final round 80.
Danica Hidayat was third at 177.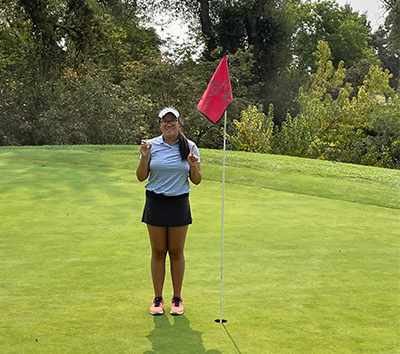 The next event on the JTNC calendar is the Fall Series V Championship, to be held Sept. 17-18 at Bay View Golf Club in Milpitas.