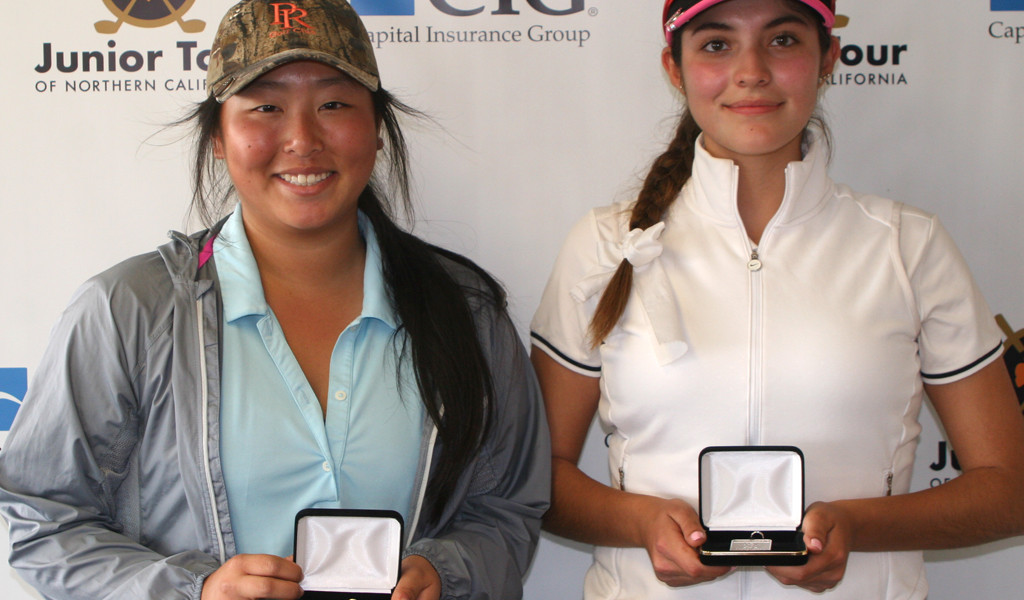 Morro Bay, CA
December 3-4, 2016
Contestant Information Sheet  | Yardages 

CIG-Sponsored Junior Golf Tour of Northern California Crowns Winners at Holiday Series II Championship at Morro Bay Golf Course in Morro Bay
 PEBBLE BEACH, Calif. (December 5, 2016) – Sponsored by Capital Insurance Group, the 2016-2017 Junior Tour of Northern California (JTNC) crowned champions Tuesday at the Holiday Series I Championship at Del Monte Golf Course and Laguna Seca Golf Ranch in Monterey.
Santa Cruz resident Bradley Vu shot 3-over par 145 and defeated Lucas Carper in a playoff and Clovis resident Tammy Lim shot 10-over 152 and defeated Andrea Gomez in a playoff to win their respective divisions at the Holiday Series II Championship held Saturday and Sunday at par-71 Morro Bay GC.
Vu picked up his first win of the 2016-2017 season thanks in part to a solid first round 70 that included five birdies and four bogeys. On the back-nine, he'd card a 34.
A day later, Vu fell back to a 75, but he'd come up clutch when it mattered, making a birdie on the first hole (par-5 1st) of a sudden-death playoff to hold off Carper.
Carper, who hails from San Jose, caught Vu in regulation after posting a steady final round 71 that featured two birdies, two bogeys and 14 pars.
Three players—Owen Avrit of Arroyo Grande, Carlos Arieta Winsett of Los Altos and Hayward's Moses Greene—all finished tied for third at 147. Avrit had a chance at joining the playoff but bogeyed both the 17th and 18th holes. Arieta Winsett earned third place after a card-off.
In the Girls' Championship, Lim also notched her first victory of the 2016-2017 season in dramatic fashion, defeating Gomez with a par on the first hole of a sudden-death playoff.
Coming off a first round 79, Lim found a groove, posting nine pars on the front-nine. She'd card a 38 on the back with one birdie.
Gomez, of Santa Clara, finished with a final round 75 after opening with a 77.
Third place went to San Jose's Angela Liu at 155 after a 78, while Grace Chen of Sunnyvale finished fourth at 156. Fifth place was claimed by Mika jin of Fremont at 158.
In the Boys' First Flight Championship, Gregory Lee of San Jose shot a stellar first round 70 to come in at 150 and defeat runner-up Jacques Le of San Jose by three shots.
Adam Duncan of Bakersfield was third at 160, with Andrew Burdick of Arroyo Grande placing fourth at 161. Jonathan Le of San Jose and Blake Knox of Nevada City finished T-5 at 164.
In the Girls' First Flight Championship, San Jose's Vani Karimanal shot a final round 78 to finish at 164, defeating runner-up Rachel Shaw of Pleasanton (169) by five shots.
Caitlyn Figura of Fresno was third at 170, with Pleasanton's Jasmin Krishna placing fourth at 171. Atascadero's Katie Burson was fifth at 172.
Next up on the JTNC calendar is the Holiday Series III Championship, slated for December 28-29 at Poppy Hills GC in Pebble Beach and Del Monte GC in Monterey.