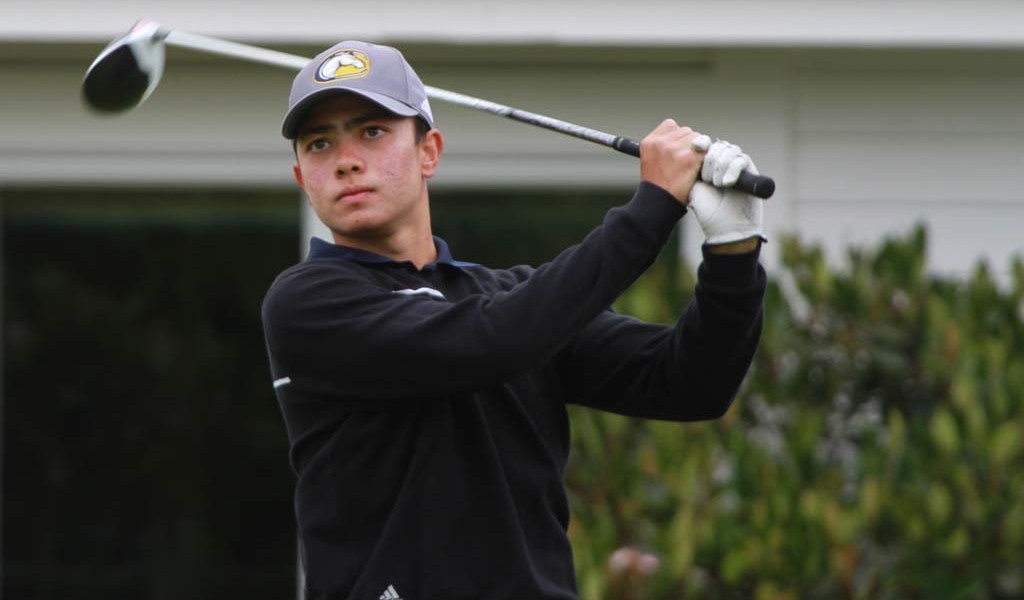 July 27, 2016
What's been an historic and memorable 2015-2016 Junior Tour of Northern California season culminates Monday and Tuesday with the Tour Championship at Poppy Hills Golf Course.
So who's going to end up earning Boys' and Girls' Player of the Year honors? Well, we're about to find out.
On the Boys' front, recent NCGA Junior Championship winner Thomas Hutchison of San Jose will head into the championship leading in the points race at 2,293.
Ryan Grauman of Alamo is at 2,103, 2014 Player of the Year Joshua McCarthy is at 1,991 and Ahmed Ali of Palo Alto is at 1,842.
The JTNC Tour Championship is worth 500 points, so both Grauman and Ali will have a chance to pass Hutchison. McCarthy will not, since he recently turned 19 and is not eligible to compete in anymore events.
In the Girls' division, meanwhile, it's down to two familiar names.
Two-time defending champion Sabrina Iqbal of San Jose leads with 4,063 points. In second place is Yoonhee Kim of San Ramon at 3,549.
Again, the Girls' Tour Championship is worth 500 points, so with a win, it's possible that Kim could pass Iqbal. A lot in the Girls' race will, however, also be determined by results from this week's annual California Women's Amateur Championship, which concludes on Saturday at Pebble Beach Golf Links.
Should Iqbal finish better than Kim at the CWAC, she'll more than likely have locked up a record third straight Player of the Year crown. Should Kim play well at the CWAC, the Tour Championship will decide Player of the Year honors.
Not surprisingly, there'll also be more history on the line at the Tour Championship.
With a win, Grauman, Ali or Hutchison would set a JTNC record for most wins in a season (four). The trio all have three wins this season, which tied the previous mark set by Alexander Lee and Joshua McCarthy during the 2013-2014 season.
Over on the Girls' side, with another win Iqbal would add to her record total (20) for most NorCal Junior Girls' "major" victories (JTNC wins, CIF High School State Championship, CWAC Junior, NCGA Junior, NCGA/CIF NorCal Championship). Just recently, Iqbal eclipsed the previous record of 18 career wins, held by former junior standout Casie Cathrea.
Others looking to add to their career win totals will be Kim and Concord's Yealimi Noh, who are both at nine.
Should Kim win, she'd also finish with seven victories this season, which would be the second-most ever. Iqbal set the record for most wins in a season with eight in 2013-2014. An Iqbal victory, meanwhile, would be her fifth of the season—third most all-time.