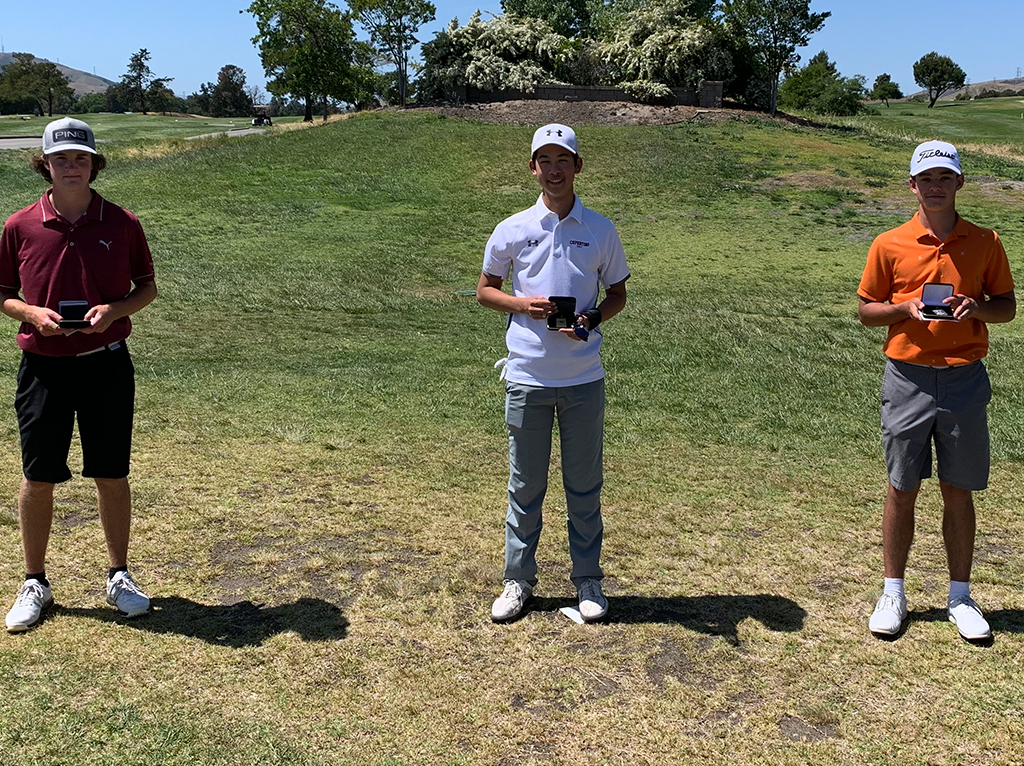 Spring Series V – Coyote Creek GC
Spring Series V – Coyote Creek
Player Information, Pairings and Results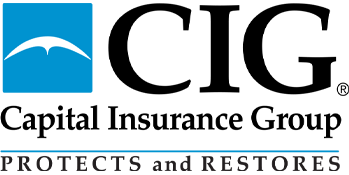 CIG-Sponsored Junior Golf Tour of Northern California Crowns Winners at Spring Series V Championship at Coyote Creek Golf Club in San Jose
 PEBBLE BEACH, Calif. (May 3, 2021) – Sponsored by Capital Insurance Group, the 2020-2021 Junior Tour of Northern California (JTNC) crowned champions Sunday at the Spring Series V Championship at Coyote Creek GC.
Steven Chen shot 4-under par 140 and Borina Sutikto shot 7-over par 151 and defeated Kiara Romero in a playoff to win their respective divisions at the Spring Series V Championship held Saturday and Sunday at par-72 Coyote Creek GC.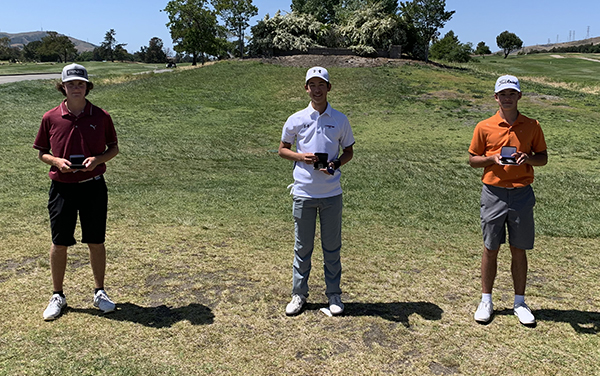 Chen picked up his first win of the 2020-21 season thanks in part to steady rounds of 70 each day. In Saturday's first round, he'd post five birdies and an eagle to go against five bogeys. A day later, Chen had three birdies and an eagle to go against three bogeys.
The most important of Chen's birdies came on the 18th on Sunday, which helped him hold off co-runners-up Zachery Pollo (69-72) and Jackson Koivun (70-71) by a stroke.
Pollo, who earned second place in a card-off, had a shot to tie Chen but had to settle for a par on the par-5 18th. Koivun did birdie the 18th but was still a stroke short.
Baron Szeto placed fourth at 144. Jaden Dumdumaya was fifth at 145.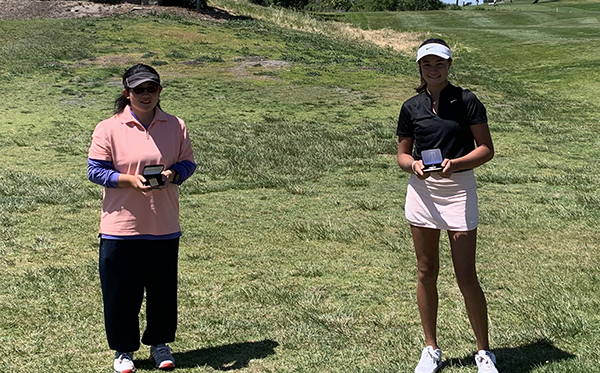 In the Girls' Championship, Sutikto notched her first win of the season in dramatic fashion, defeating Kiara Romero in a sudden-death playoff.
Sutikto, who had rounds of 76-75, came up clutch on the 18th, making birdie to forge a tie with Romero, who settled for a par on the closing hole.
Natalie Vo also had a shot at joining the playoff, but she'd also make par on the 18th to finish at 152.
Emily Luo was fourth at 155. Nicole Iniakov and Stella Cheng finished T-5 at 156.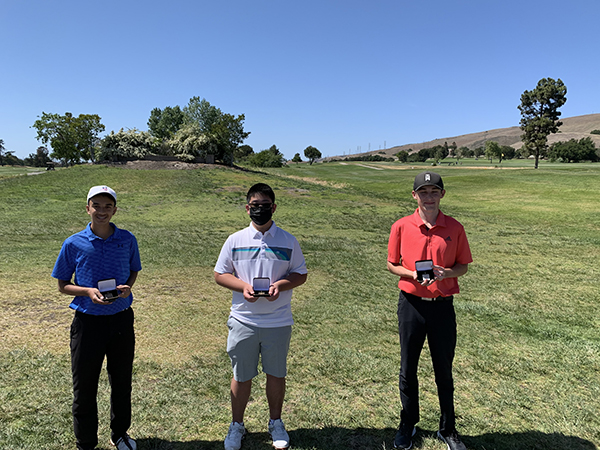 In the Boys' First Flight Championship, Ray Zhang shot a final round 79 and defeated Dylan Schelegle in a playoff to win. Both players finished with a two-day total of 160.
Nishad Wajge was third at 164. Lucas Bernstein was fourth at 167 and Jacob Reed was fifth at 168.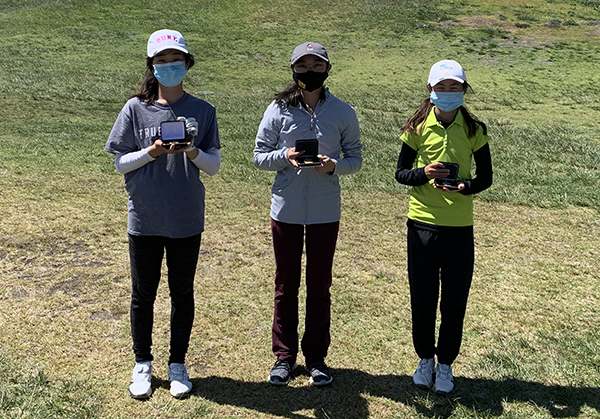 In the Girls' First Flight Championship, Malia Loo shot a final round to come in at 156 and defeat runner-up Addison Claire Lee by seven shots.
Lucinda Wu was third at 168. Saisha Vibhute was fourth at 169 and Elana McGrew was fifth at 172.
The next event on the JTNC calendar is the First Flight Mother's Day Championship, to be held May 9 at Del Monte Golf Course in Monterey.