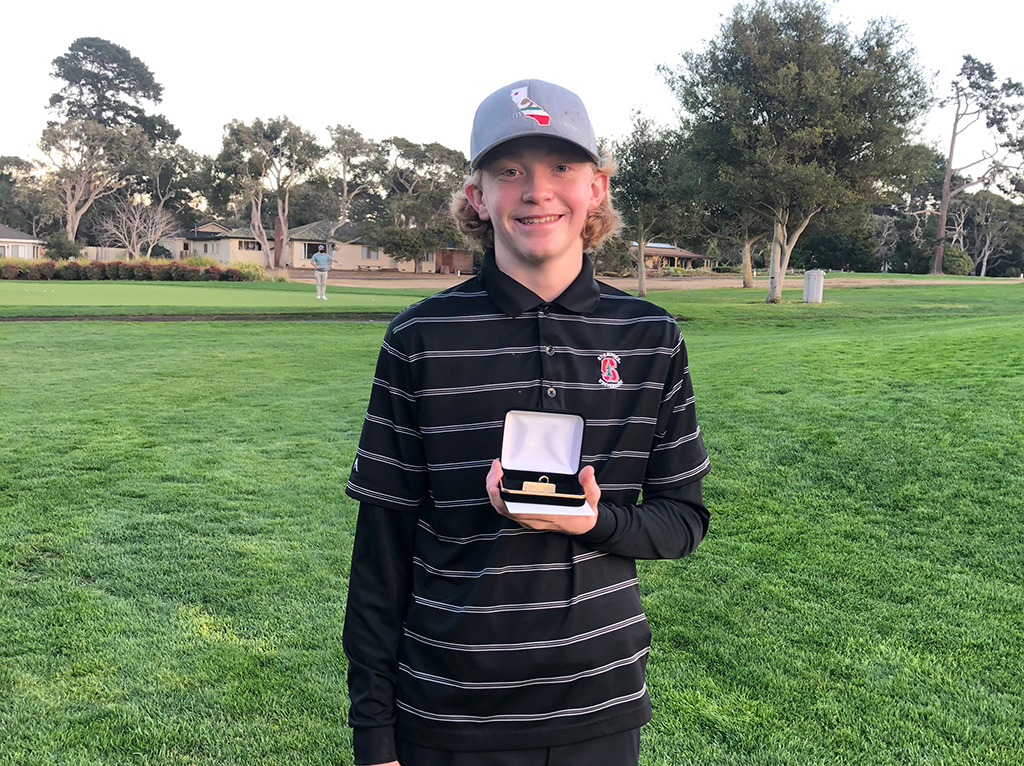 Holiday Series I – Del Monte GC
Holiday Series I at Del Monte GC & Pacific Grove GL
Please note pairings will be available on Nov. 16th.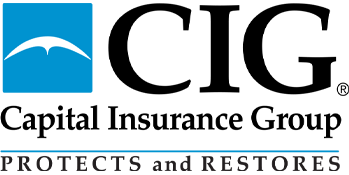 CIG-Sponsored Junior Golf Tour of Northern California Crowns Winners at Holiday Series I Championship at Del Monte Golf Course in in Monterey and Pacific Grove Golf Link
PEBBLE BEACH, Calif. (November 24, 2020) – Sponsored by Capital Insurance Group, the 2020-2021 Junior Tour of Northern California (JTNC) crowned champions Tuesday at the Holiday Series I Championship at Del Monte Golf Course and Pacific Grove Golf Links.
Max Thomas shot 2-under par 139 and defeated Zachery Pollo in a playoff and Natalie Vo shot 5-over par 146 and defeated Adora Liu and Sophie Thai in a playoff to win their respective divisions at the Holiday Series I Championship held Monday and Tuesday at par-69 PG Golf Links and par-72 Del Monte.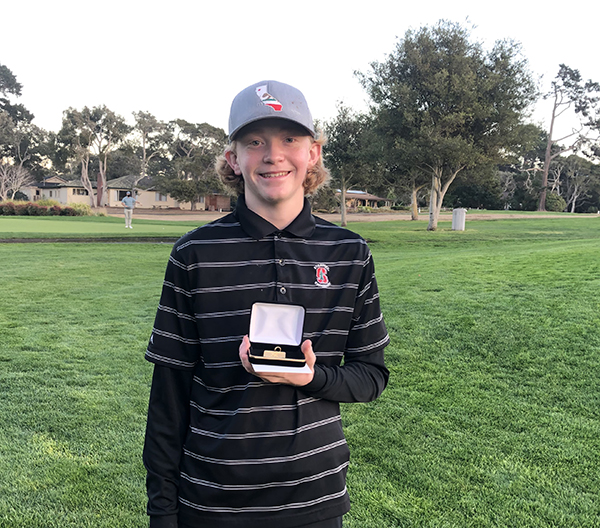 Thomas, who won in a card-off, was the only player to shoot under par both rounds. He'd open with a 68 at Pacific Grove GL and follow that up with a 71 at Del Monte. A closing birdie on the 18th got him into the playoff. Pollo also came in at 139 after a final round 74. At PG, he posted a 4-under 65.
James Watney finished in third place at 140 after a final round 71. Watney nearly got into the playoff, playing his last four holes at 2-under.
Ben Ragland and Edan Cui were T-4 at 141 after final rounds of 67 and 71, respectively.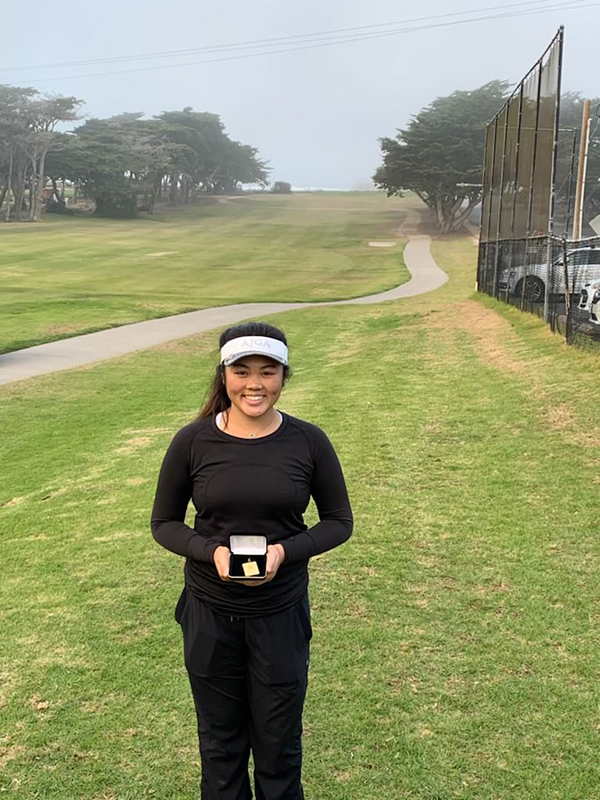 In the Girls' Championship, Vo notched her first win of the season in dramatic fashion, winning in a playoff. A day after carding a 76 at Del Monte, Vo posted a solid 1-over 70 at Pacific Grove GL to get the win.
Vo was clutch, scoring a birdie on the closing 18th to get into the playoff. Liu had a second round 74 after opening with a 72 at Del Monte. Thai also had a 70 to get into the playoff. Thai would earn second place in a card-off.
Fourth place went to Janna Andaya at 147 after a final round 67. Varnika Achanta took fifth at 150.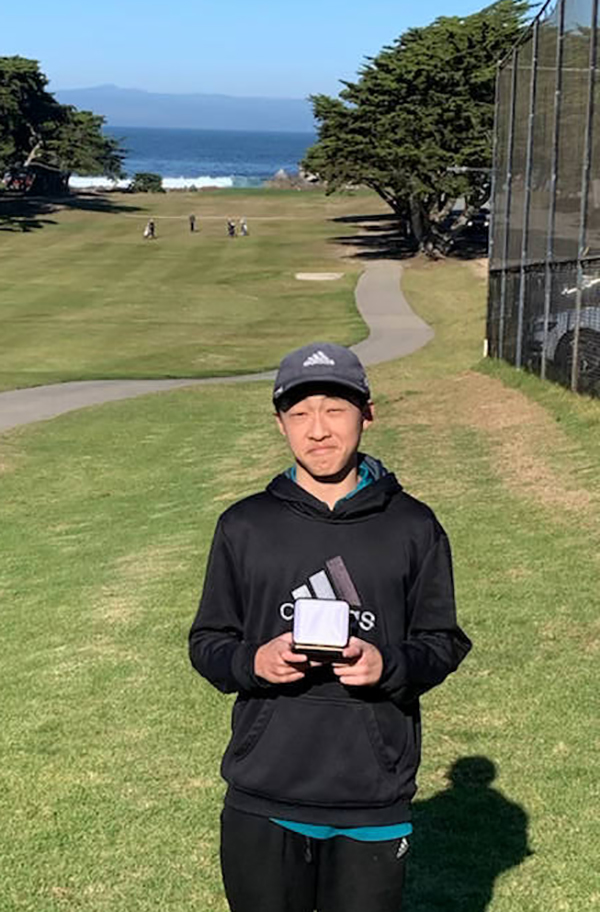 In the Boys' First Flight Championship, Winston Pan shot a final round 68 to come in at 147 and defeat runner-up Joshua Kim by a stroke. Kim had a final round 73.
Third place went to Kevin Lee at 152, with Elias Moncrief and Alejandro Formosa tying for fourth at 153.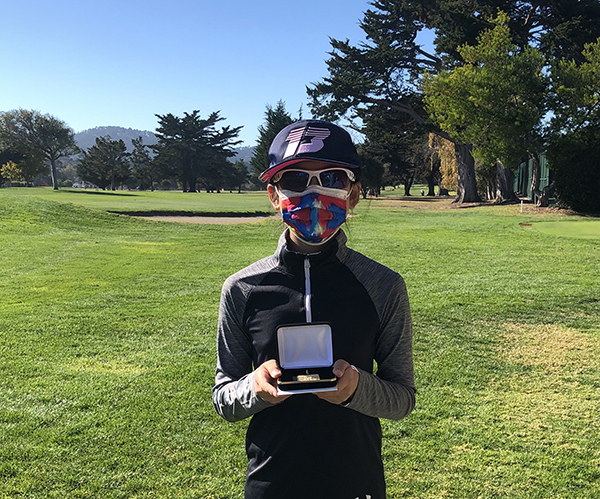 In the Girls' First Flight Championship, Ashlee Xu shot a final round 84 to come in at 159 and win by two over three players—Ashlyn Johnson, Maya Dela Rama and Millie Wang.
Ashley Mo was fifth at 165.
The next event on the JTNC calendar is the JTNC Sally Pini Invitational, to be held Dec. 8 at Pasatiempo Golf Course in Santa Cruz.