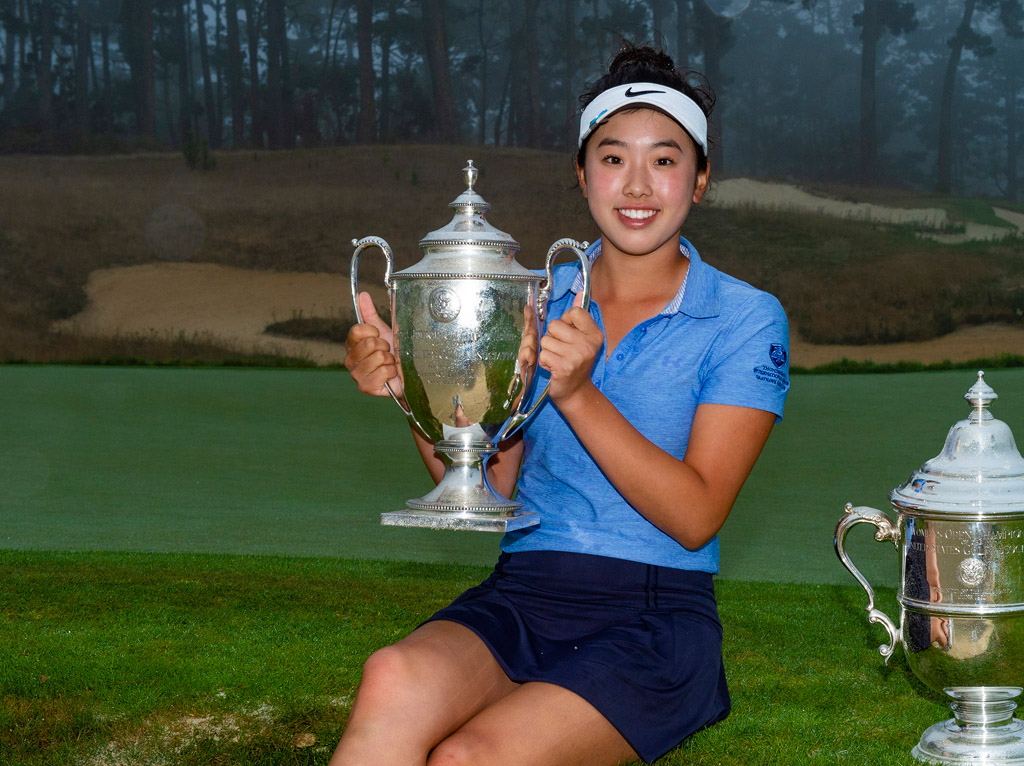 Yealimi Noh Turns Professional
Yealimi Noh Turns Professional
February 13, 2019
Concord resident and former JTNC star Yealimi Noh has made it official. She has turned professional.
Noh, the winner of last year's U.S. Girls' Junior Championship at Poppy Hils GC, announced the move via social media. Among Noh's accomplishments on the JTNC are 19 wins, second only to all-time leader Sabrina Iqbal (26). Noh also has the third most JTNC victories in a season (five), which she accomplished during the 2016-2017 campaign.
Excited for this new journey as a professional golfer. ⛳🏆 pic.twitter.com/kYpGUphswy — Yealimi Noh (@YealimiNoh) February 13, 2019
Ron Kroichick of the San Francisco Chronicle reported that Erik Stone, Noh's Alameda-based coach, said she already has played at least one event on the Korean LPGA Tour and another on the Cactus Tour in Arizona. Noh tied for eighth in the tournament in Litchfield Park, Ariz., on Feb. 4-6.
-NCGA Staff