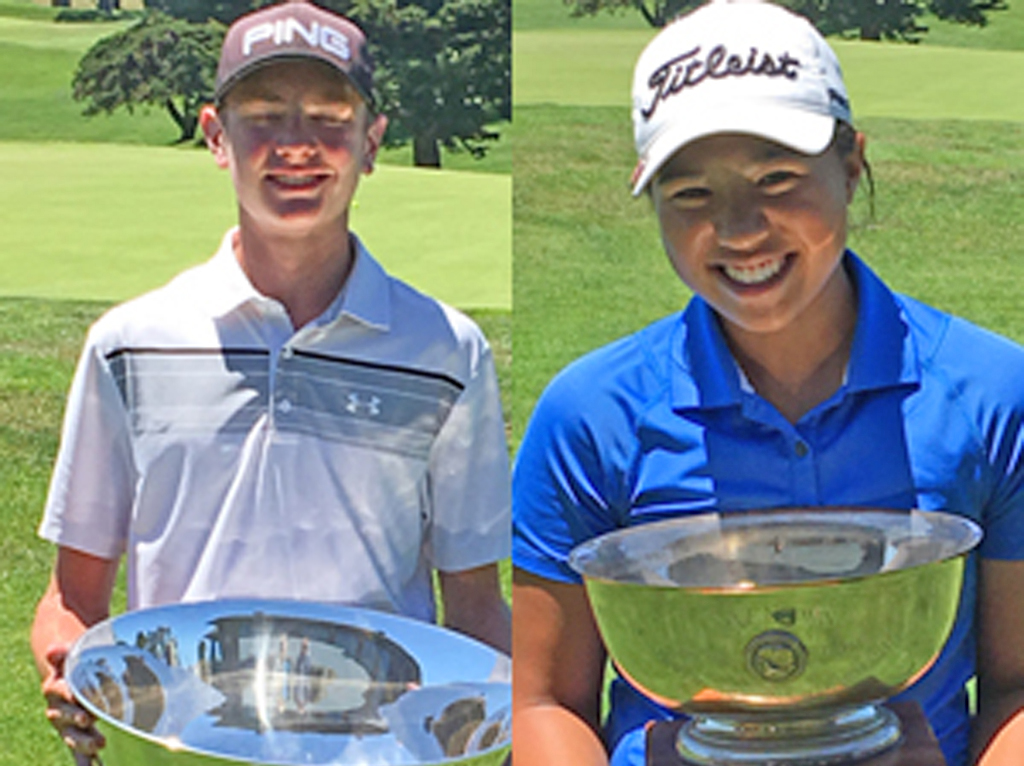 Qualifying Series for NCGA Junior Championship Returns
Qualifying Series for NCGA Junior Championship Returns
February 21, 2019
An alternative route for players to earn a spot into the prestigious NCGA Junior Championship is back in 2019.
As was the case last year, the entire Spring Series will count as a qualifying series. What that means is that, for every Spring Series championship (Spring I-Spring VII), the top three finishers inside the Top 10 who are not already exempt into the NCGA Junior Championship will earn an exemption.
"Its an exciting way to get more of our best players into the NCGA Junior Championship," said JTNC Director Aaron Hartesveldt.
Players will be notified if they have earned a spot in the NCGA Junior following the conclusion of each Spring Series event. The Spring Series starts with the Spring Series I at Stockton Country Club and Elkhorn Golf Club (March 16-17).
This year's 90th NCGA Junior Championship will be held at Green Hills CC in Millbrae.
Last year's NCGA Junior champs were Ryan Meyer and Gia Feliciano.