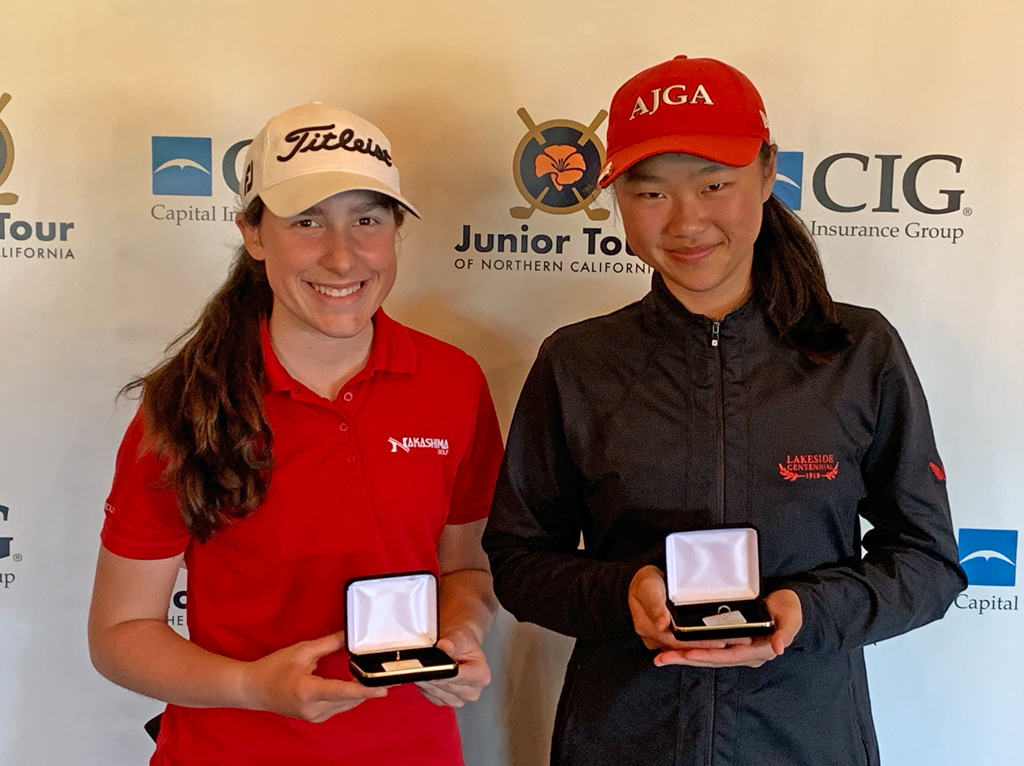 Spring Series II – Paso Robles GC
Access NCGA GO for the hotel rates in the area!
PLEASE ACCESS THE FOLLOWING LINK FOR ALL TOURNAMENT INFO.
https://www.golfgenius.com/pages/4838675142596930574
Pairings and tee times will be posted and available March 22.

CIG-Sponsored Junior Golf Tour of Northern California Crowns Winners at Spring Series II Championship at Paso Robles Golf Club in Paso Robles
 PEBBLE BEACH, Calif. (April 1, 2019) – Sponsored by Capital Insurance Group, the 2018-2019 Junior Tour of Northern California (JTNC) crowned champions Sunday at the Spring Series II Championship at Paso Robles Golf Club in Paso Robles.
Garrett Boe shot 3-under 139 and Madelyn Gamble shot 5-over 147 to win their respective divisions at the Spring Series II Championship held Saturday and Sunday at par-71 Paso Robles Golf Club.
Boe claimed his first title of the 2018-2019 season thanks to a stellar 3-under 68 in Sunday's second round. He'd post five birdies—four on the crucial back-nine—to go against just two bogeys to claim a three shot victory over runner-up Ethan Chung. In Saturday's opener, Boe carded a 71.
Chung, the defending JTNC Boys' Player of the Year, had rounds of 72-70.
Third place went to Baron Szeto at 144 after a 71. Curtis Dasilva and Jake Bettencourt tied for fourth at 146 after rounds of 72 and 73, respectively.
In the Girls' Championship, Madelyn Gamble posted solid rounds of 74-73 to earn a four-shot win over runner-up Faith Low. Gamble posted five birdies over her two rounds.
Low had rounds of 73-78.
Third place was a tie at 157 between three players—Divya Tadimeti, Selena Tang and Megan Yang. Tadimeti earned third place following a card-off.
In the Boys' First Flight Championship, Luke Montoya had a final round 72 to come in at 146, defeating runner-up Jamison Tan by five shots. Tan had rounds of 75-76.
Armaan Sahota took third at 152. Giuliano Kaminski was fourth at 153 and Alexander Suen was fifth at 158.
In the Girls' First Flight Championship, Bella Gunasayan shot 160 (79-81) to defeat runner-up Gillian Galicia by four shots. Galicia went 84-80.
Third place went to Riley Yang at 165. Fourth place went to Allison Yang at 168.
Next up on the JTNC calendar is the Spring Series III Championship, to be held April 6-7 at Rancho Murieta Country Club.