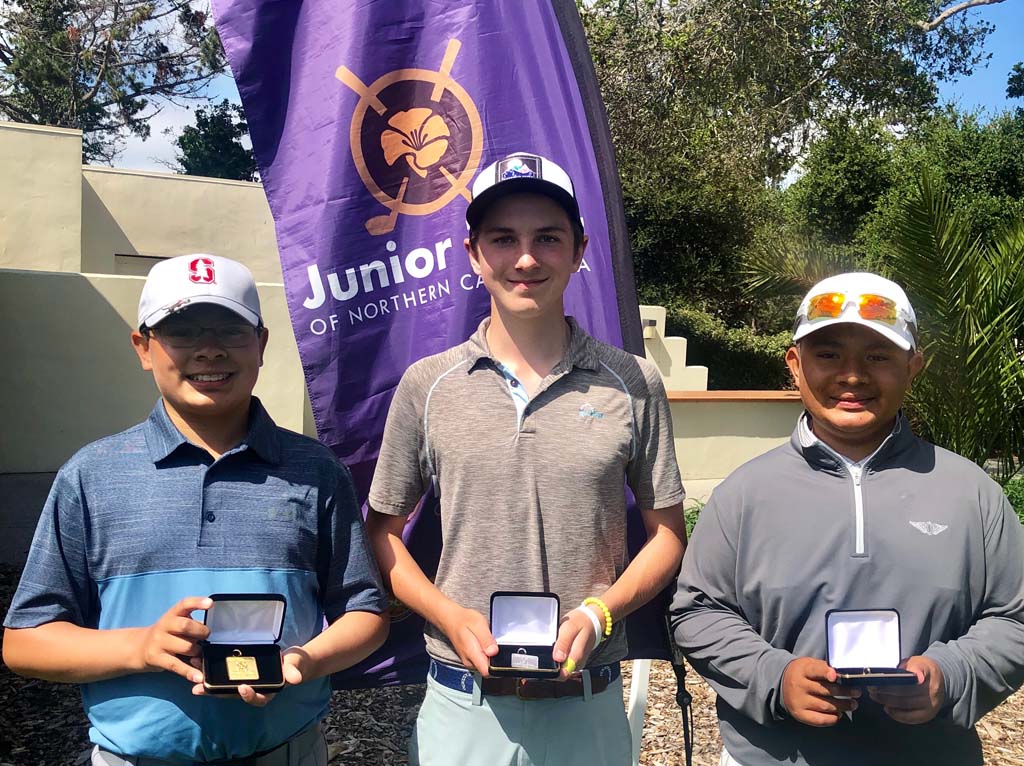 Mothers Day Special (First Flight Only) – Del Monte GC
Access NCGA GO for the hotel rates in the area!
Please view the following link for all tournament information.
*Please note: Live pairings will be available on May 6th.
https://www.golfgenius.com/pages/4873371670758337785

CIG-Sponsored Junior Golf Tour of Northern California Crowns Winners at Mother's Day Tournament at Del Monte Golf Course in Monterey
PEBBLE BEACH, Calif. (May 13, 2019) – Sponsored by Capital Insurance Group, the 2018-2019 Junior Tour of Northern California (JTNC) crowned champions Sunday at Mother's Day Tournament at Del Monte Golf Course in Monterey.
Luke Montoya shot 3-over 75 and Camille Thai shot 7-over 79 to win the Boys' First Flight and Girls' First Flight titles, respectively.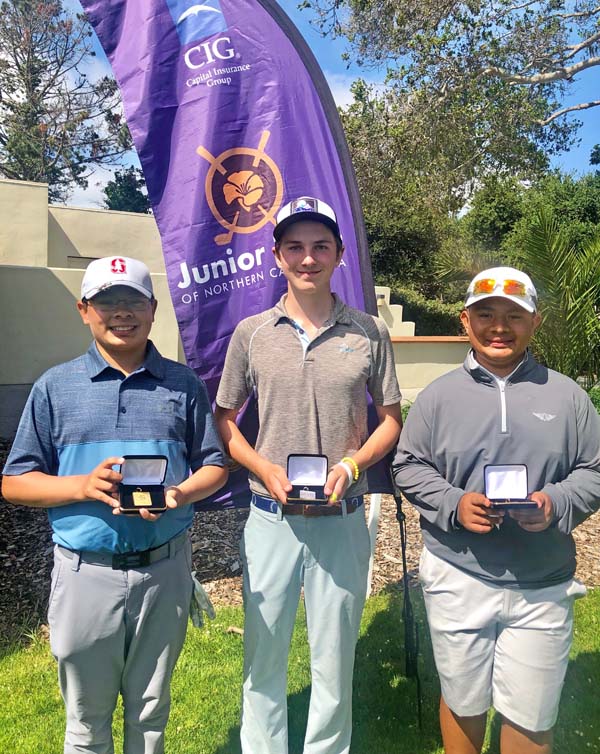 Montoya, who had a pair of birdies, defeated three players—Paolo Castaneda, Jonathan Chen and Charlie Farrell–by two shots. Farrell won second place after a card-off. Finishing in fifth at 79 was Matthew Almajano.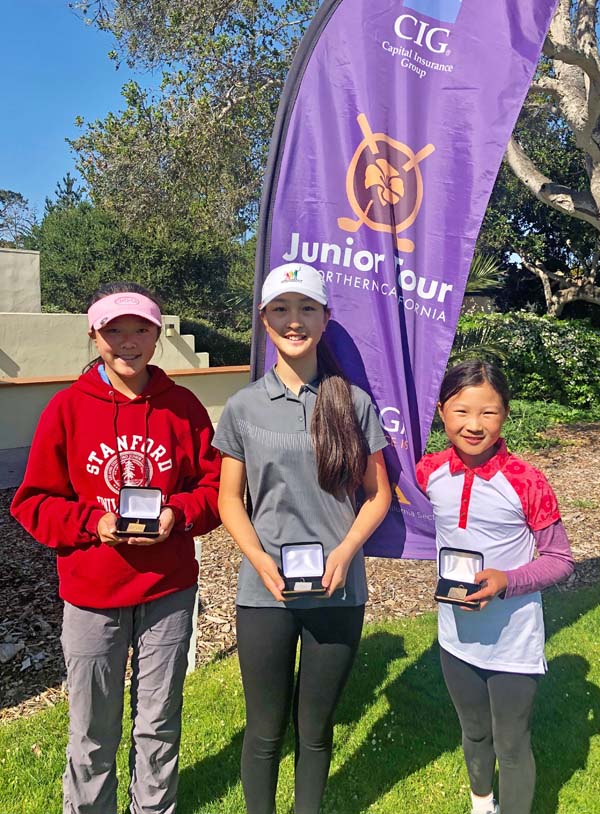 Thai was able to card three birdies on her way for a one-shot win over runner-up Michelle Ho.
Emma Wang was third at 81, with Gianna Singh taking fourth at 82. Allison Yang and Jordan Chan were T-5 at 83.
Next up on the JTNC calendar is the Spring Series VII Championship, to be held May 25-26 at Rooster Run GC in Petaluma.