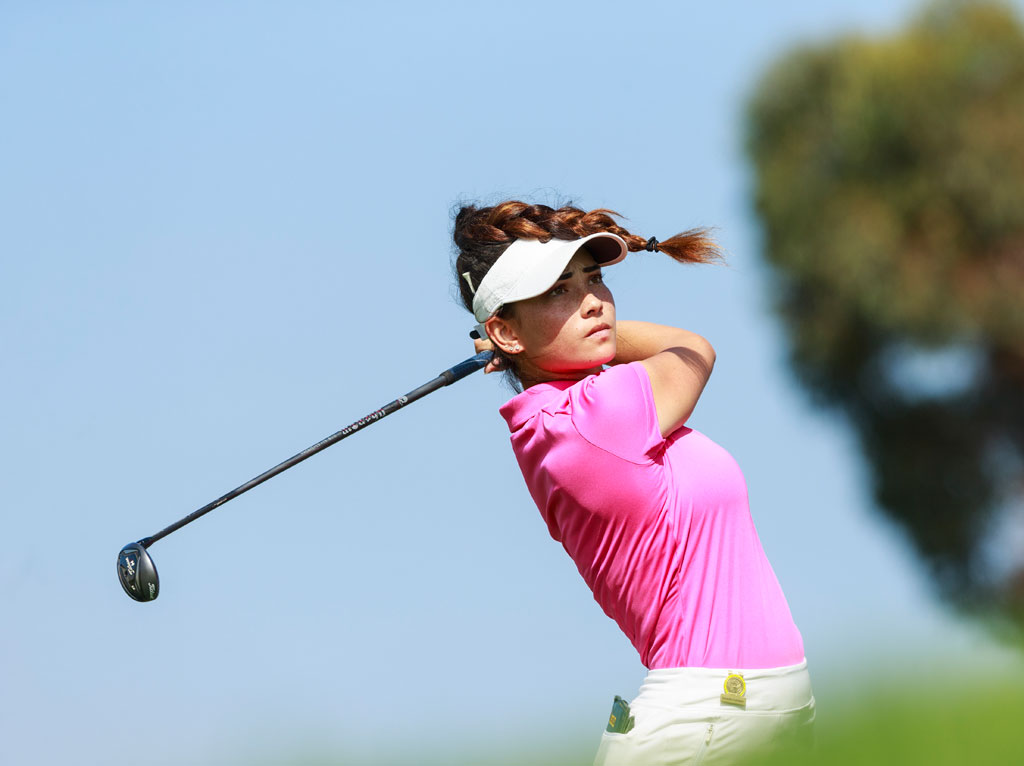 JTNC Alum Samantha Hutchison Named Big West MVP
April 20, 2018
JTNC Alum Samantha Hutchison Named Big West MVP
Former JTNC member Samantha Hutchison, now a junior at UC Davis, was named Big West Player of the Year in April.
The winner of the 2013 NCGA Junior Championship, Hutchison was also named to the All-Big West First Team.
"I can't say enough about how supportive coach (Anna) Temple, my family and my teammates were in my journey this season," Hutchison told The Enterprise. "They were so encouraging and really brought out the best in me."
One of Hutchison's Aggies teammates is sophomore Yoonhee Kim, who won nine times on the Junior Tour. Hutchison's brother, Thomas, who plays on the UC Davis men's squad, was the JTNC Boys' Player of the Year in 2016.