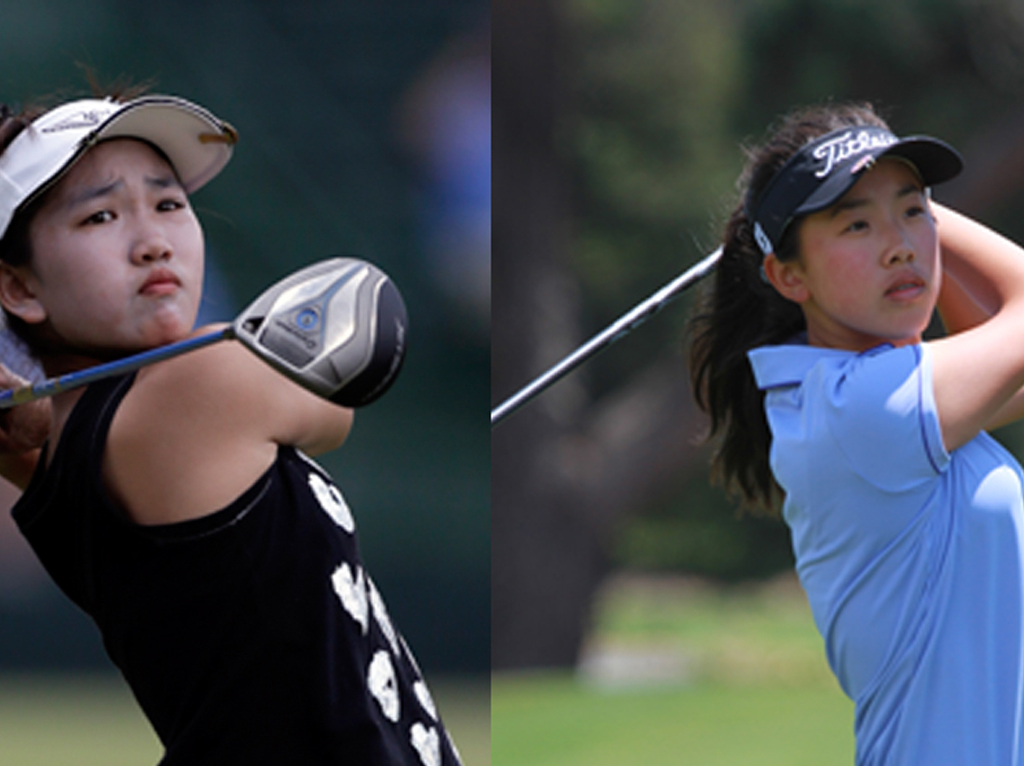 Lucy Li, Yealimi Noh Give Back to NCGA
March 23, 2017
There's no right age to start giving back. Redwood Shores resident Lucy Li and Concord resident Yealimi Noh are examples of that.
The 14-year-old Li and Noh, 15, recently were the catalysts in the NCGA receiving a $10,000 donation from ANA (All Nippon Airways) as part of this weekend's ANA Junior Inspiration. The ANA Junior is run in conjunction with the ANA Inspiration, which tees next week at Mission Hills Country Club in Rancho Mirage and is the LPGA's first major of the year.
Each of the 40 juniors competing in the ANA Junior could designate a golf related organization to receive a $5,000 grant. Li and Noh, who are both members of the Junior Tour of Northern California, (which is co-jointly operated by the NCGA and Northern California PGA) and compete in NCGA women's events, chose the NCGA as a benefactor.
"We are grateful for the generous gift from ANA, Lucy and Yealimi, which will go a long way in supporting junior girls' golf.  Through Youth on Course, the Junior Tour of Northern California and hosting the 2018 USGA Girls' Junior at Poppy Hills, the NCGA is very proud of our support for the game and the young players who benefit from our programs," NCGA Executive Director Joe Huston said.  "It's particularly special to be recognized by two of our outstanding junior members."
Li, who garnered national attention in 2014 by qualifying for and playing in that year's U.S Women's Open at the age of 11, finished T-10 in last year's NCGA Women's Player of the Year points standings. Noh is currently in second place in the JTNC Girls' Player of the Year standings, thanks to three wins including the 2016 NCGA/CIF Girls' Northern California Championship.
The 54-hole ANA Junior will begin Saturday with the field playing 36 holes at on the Pete Dye Challenge Course. On Sunday, they'll play 18 holes alongside LPGA legends on the Dinah Shore Tournament Course.
The winner of the American Junior Golf Association sanctioned event will receive a final playing spot in the ANA Inspiration. Li and Noh earned spots in the ANA Junior by finishing in the Top 40 in the Global ANA Priority Mileage Points standings.