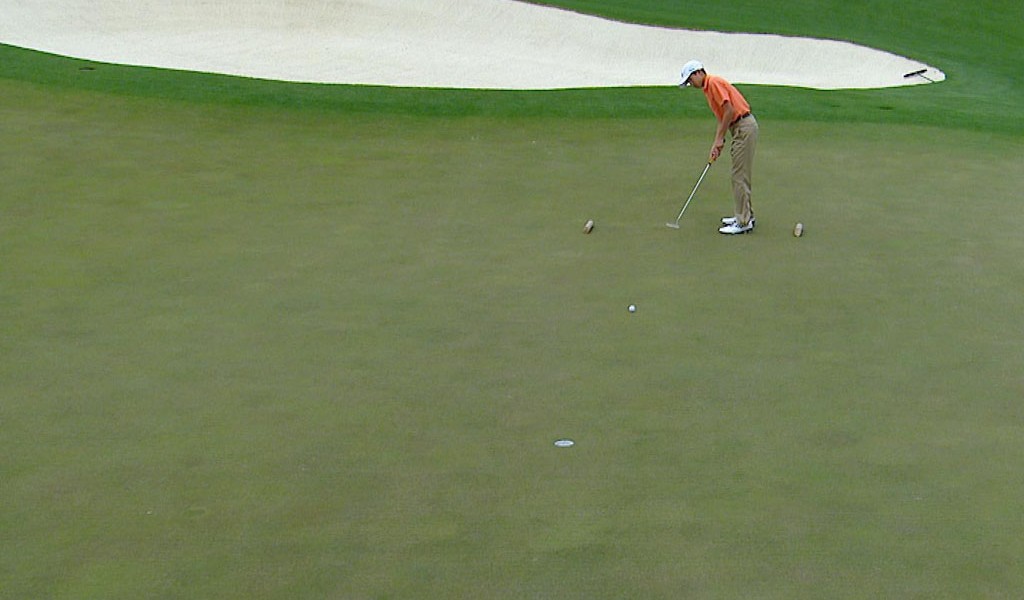 March 30, 2016
Two Junior Tour of Northern California members will tee it up at Augusta National Golf Club prior to the likes of Jordan Spieth, Jason Day and Rory McIlroy.
Sofia Young of Benicia and Ty Griggs of Manteca will be among 80 juniors who are set to compete in the third annual Drive, Chip and Putt Championship National Finals to be held Sunday, April 2, prior to the start of the Masters.
Young will be playing in the Girls' 14-15 Division, while Griggs will compete in the Boys' 12-13 Division. Also representing Northern California will be Jayden Lizama of Elk Grove, who 'll be part of the Boys' 7-9 Division.
A joint initiative by the Masters Tournament, the United States Golf Association and the PGA of America, the Drive, Chip and Putt Championship is a free nationwide junior competition focusing on the three fundamental skills employed in golf, tapping the creative and competitive spirit of girls and boys, ages 7-15.
All championship scoring at the local, sub-regional and regional qualifiers is based on a 25-point-per-shot basis, with each participant taking three shots per skill. Each participant accumulated points per shot in all three skills (maximum of 75 points per skill = 25 points per shot x 3). The overall champion in each age category was determined by the participant with the most points accumulated between all three skills (maximum of 225 points = 75 points per skill x 3).
For each skill, the point system is based in incremental distance measurements, rewarding accuracy and distance in the drive skill, and proximity for chipping and putting skills. Difficulty increases with age.
At Augusta National, one champion will be named from each age/gender division. Each final will be scored based on a 30-point system, offering the player with the longest drive 10 points, the player with the closest cumulative chips 10 points and the player with the nearest cumulative putts 10 points, in each separate skill. The highest total composite score will determine the winner.