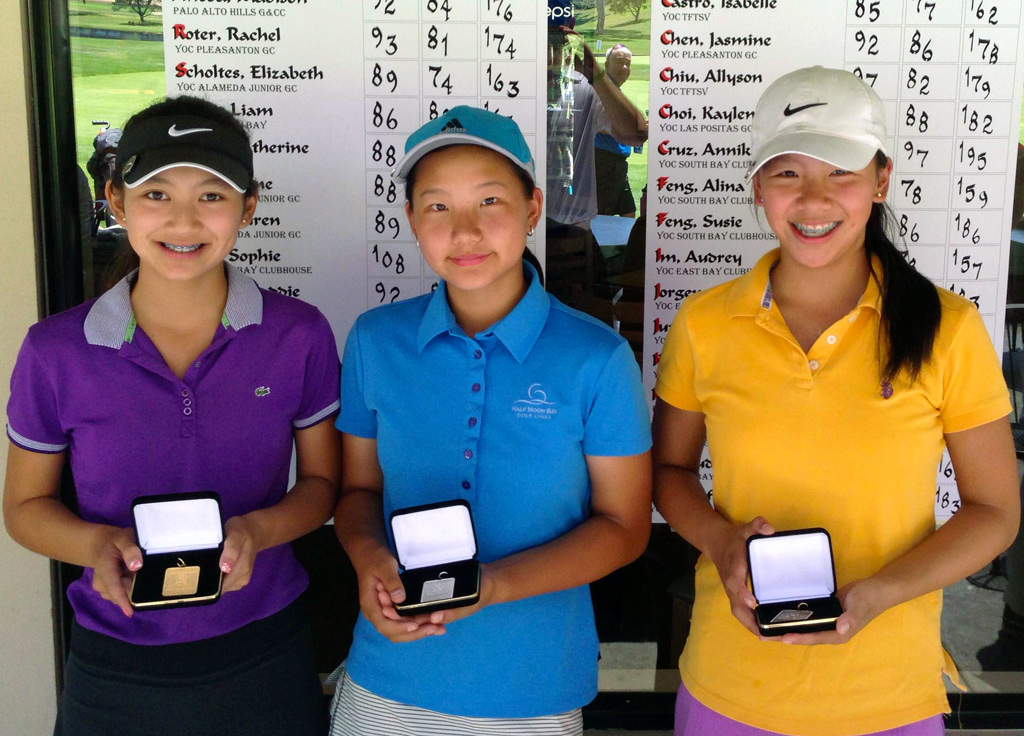 Junior Tour Summer V: San Jose CC & Santa Teresa GC
San Jose, CA
July 20-21, 2015
Yardages: San Jose C.C. / Santa Teresa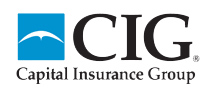 CIG-Sponsored Junior Golf Tour of Northern California Crowns Winners in Summer Series V at San Jose Country Club and Santa Teresa Golf Club
PEBBLE BEACH, Calif. (July 22, 2015) – Sponsored by Capital Insurance Group, the 2015 Junior Tour of Northern California (JTNC) crowned champions Tuesday in the Summer Series V Championship at San Jose Country Club and Santa Teresa Golf Club.
Pleasanton resident Noah Woolsey shot 7-under 134 and San Ramon resident Yoonhee Kim shot 9-over 150 to win their respective divisions at the Summer Series V Championship held Monday and Tuesday at par-71 Santa Teresa Golf Club and par-70 San Jose Country Club.
Woolsey, a junior at Amador Valley High, had two terrific rounds in claiming his third JTNC title of the year.
In Monday's opening round at Santa Teresa GC, Woolsey jumped out to a three stroke lead after shooting a stellar, bogey-free 65 that included an eagle on the par-5 2nd hole and four birdies.
Woolsey continued his strong play a day later at San Jose CC, posting a 69 to claim a five stroke win over runner-up Joshua McCarthy of Danville. Over his 36 holes, Woolsey, whose previous wins came at the Spring Series III and Spring Series VIII Championships, carded an eagle and seven birdies to go against just two bogeys.
McCarthy, the 2014 JTNC Boys' Player of the Year, was steady in his first round, posting two birdies and a bogey with 15 pars for a 70. On Tuesday, McCarthy was again consistent, penciling in three birdies with just two bogeys for a 69 and two-day total of 139.
Half Moon Bay resident Derek Ackerman, who opened with a solid 68 that featured five birdies and just two bogeys, fell back to third place at 142 after coming in with a final round 74 at San Jose CC.
Four players—Max Menconi of Carmichael, Woodbridge's Brad Reeves, Fremont's Alex Zhu and Brandon Choe of Orinda—all finished tied for fourth at 145. Menconi was the big mover of the four, carding a final round 69.
Reeves had a 70, Zhu shot 72 and Choe had a 73 in the finale.
Kim also had a huge first round that led to her second JTNC win of the season.
The winner of this year's NCGA/CIF Girls' Northern California Championship, Kim opened the championship with a stellar even-par 71. Playing at San Jose CC, Kim was solid, carding two birdies and 15 pars to go with just one bogey. The round gave her a comfy eight stroke lead over the rest of the field entering the final round.
On Tuesday at Santa Teresa GC, Kim fell back with a 79, but she'd still win by four strokes over runner-up Maya Pugatch of San Jose.
Pugatch opened with a 79, but rebounded in the second round posting a 75 that included a birdie, three bogeys and a double-bogey for a two-day total of 154 and second place.
Tiffany Cha of San Ramon, who was coming off a victory at the Summer Series IV Championship, had rounds of 80-75 to finish in third place at 155.
Lydia Tsai of Palo Alto took fourth at 157 (83-74) while San Ramon's Angela Bagasbas placed fifth at 158 (85-73). A day after carding 11 bogeys, Bagasbas had two birdies to go with only four bogeys.
Over in the Boys' First Flight Championship, Jacques Le of San Jose rode an impressive second round to a six shot win.
Coming off an opening round 77, Le took it deep, carding a second round 69 at Santa Teresa GC that featured four birdies and two bogeys for a two-day total of 146.
Three players—Shaan Gagneja of Cupertino, William Yao of Santa Clara and Edward Anaya of Orinds—all came in tied for second at 152. Yao, who had a final round 75, was awarded second place in a card-off determined by lower back-nine score. Taking third place in the card-off was Gagneja, who had a final round 75. Anaya had a 76.
Finishing in fifth place at 153 following a final round 70 was Pacific Grove's Matthew Lynberg.
In the Girls' First Flight Championship, things were a bit tighter. Kristie Tran of San Jose had a final round 75 to come in at 156, defeating runner-up Audrey Im of Danville by a stroke.
Im, who had a final round 78 to come in at 157, had a shot at forcing extra holes but carded a bogey on the 18th hole.
Finishing in third place at 159 following a final round 78 was Alina Feng of Sunnyvale. Audrey Lin of Fremont took fourth place at 160 after a 73, while Isabelle Castro of San Jose placed fifth at 162 following a 77.
The event concluded the Summer Series portion of the 2014-2015 JTNC season. Next up is the season-ending JTNC Tour Championship, to be held July 27-28 at Poppy Hills Golf Course in Pebble Beach.
# # #
About Capital Insurance Group
Capital Insurance Group® (CIG) has enhanced its dominance as a leading insurer of Northern California golf courses into a successful philanthropic program centered on the sport of golf through its sponsorship of the NCPGA Junior Tour of Northern California, and the annual fund raising golf tournament, The Langley – A Tribute to Legends.
CIG is the leading regional property and casualty insurer serving the Western U.S. since 1898. CIG insures Personal Auto, Homeowners, Farmowners, Condo Owners, Vacation Property, Renters, Apartment Building Owners, and many kinds of Commercial and Agricultural Auto and Property. The more-than 115 year-old company is rated "A" (Excellent) by A.M. Best, the independent financial monitor of the insurance industry. CIG has been selected for the  Ward's 50 as one of the safest and most efficient property/casualty insurers in the U.S.  CIG manages personal, business, and agriculture risks underwritten by its affiliate companies: California Capital Insurance Company, Eagle West Insurance Company, Nevada Capital Insurance Company, and Monterey Insurance Company. Types of policies may vary from state to state. For more information, please visitwww.CIGinsurance.com
CIG DELIVERS MORE. Continuously