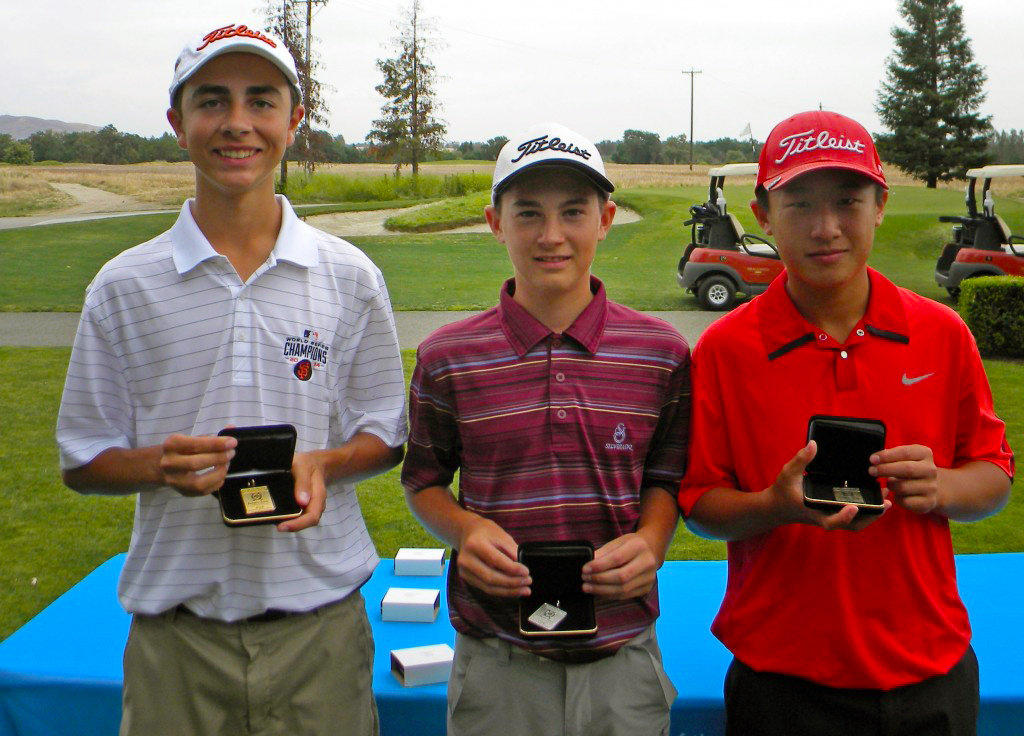 Junior Tour Spring VII: Dragonfly GC
Madera, CA
May 16-17, 2015
Contestant Information Sheet  |  Yardages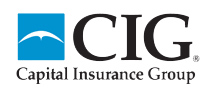 CIG-Sponsored Junior Golf Tour of Northern California Crowns Winners in Spring Series VII at Dragonfly Golf Club in Madera
PEBBLE BEACH, Calif. (May 18, 2015) –Sponsored by Capital Insurance Group, the 2015 Junior Tour of Northern California (JTNC) crowned champions Sunday in the Spring Series VII Championship at Dragonfly Golf Club in Madera.
Alamo resident Ryan Grauman shot 7-under 137 and San Jose resident Sabrina Iqbal shot 6-under 138 to win their respective divisions at the Spring Series VII Championship held Saturday and Sunday at par-72 Dragonfly GC.
Grauman picked up his first win of the season thanks in part to a brilliant second round.
In Saturday's opening round, Grauman grabbed a share of the lead with Fresno's Tyler Gardner after the two came in with matching scores of 1-under 71.
Grauman was the epitome of steady in the first round, carding two birdies and a bogey to go with 15 pars. Gardner, meanwhile, had a much more wild day, carding five birdies (including back-to-back birdies on holes No.10 and 11 and No. 13 and 14) to go with four bogeys and nine pars.
Also in the mix following Saturday's opener were San Jose's Sebastian Iqbal and Anthony Georgouses of Fresno, who each came in with 73's.
On Sunday, Grauman took control of the championship. He'd card a sensational, bogey-free 6-under 66 that featured four birdies and an eagle on the par-5 13th.
At a total of 2-under after his front-nine, a sizzling back-nine gave Grauman a 31 and led to a comfortable seven stroke victory over Gardner.
A day after his 71, Gardner was steadier—carding 13 pars—but he'd only pick up two birdies to go against three bogeys.
Also making a move on Sunday was Kingsburg resident Brian Stark, who followed up an opening round 76 with a 3-under 69 to move to third place. A day after posting two birdies and six bogeys, Stark penciled in four birdies to go against just one bogey.
Finishing in a tie for fourth in the Boys' Championship at 148 were Iqbal, Georgouses and Richmond's Carlo Gatmaytan.
Iqbal and Georgouses both fell backwards in the second round with a pair of matching 78's. Gatamaytan climbed the leaderboard, shooting a 72 after opening with a 76.
Sabrina Iqbal also cruised to the title, winning the Girls' Championship division by 13 strokes.
The 2014 JTNC Girls' Player of the Year, Iqbal grabbed a six shot lead over the field with a sensational first round 67 that included six birdies and just one bogey. The Pioneer High freshman was almost nearly as good on Sunday, posting a 71 that featured five birdies, one bogey and a triple-bogey. Over her 36 holes, Iqbal would card birdie on nearly a third of them (11).
Iqbal entered the event as the leader in the JTNC Girls' Player of the Year points standings.
Finishing in second place was Friant's Jacqueline Ngo, who came in at 151 after rounds of 77-74. During the 74, Ngo had a birdie and three bogeys.
Also carding a second round 74 was Fresno's Aya Enjoki, who finished third at 152.
Taking fourth place in the Girls' Championship at 155 (73-82) was Tiffany Cha of San Ramon. San Jose's Aishvarya Bedi finished fifth at 156 (81-75).
Things were a bit closer in the Boys' First Flight Championship. There, Fresno's Michael Jura III shot a 1-under 71 to come in at 146 and defeat runner-up Kyle Kuest by four strokes.
Jura, who was tied with two other players after a first round 75, made his move on Sunday by carding four birdies to go with a bogey and double-bogey.
Kuest, who also hails from Fresno, had back-to-back rounds of 75 to finish second at 150. Third place went to Danville's Alex Sun, who finished at 151 after rounds of 78-73.
Finishing in a tie for fourth in the Boys' First Flight Championship were Casey Leebrick of San Luis Obispo and Bradley Vu of Santa Cruz, who both came in at 152 after finals rounds of 75 and 77, respectively.
In the Girls' First Flight Championship, Sammy Lee of San Ramon had a final round 80 but held on to defeat runner-up Kaleiya Romero of San Jose by a stroke.
Lee had taken the first round lead with a solid 73 that included four birdies, three bogeys and a double-bogey. In the second round, she'd open the door by carding three bogeys and a double-bogey on her final four holes.
Romero, who shot a first round 79, made a move on Sunday with a pair of birdies, but she'd bogey the 18th, one of her five bogeys on the day.
Third place went to Alameda's Elizabeth Scholtes, who came in at 155 after rounds of 76-79.
Fourth place in the Girls' First Flight went to Doodle Yuen of Los Gatos at 156 (78-78), while Annika Borrelli took fifth at 157 (79-78).
The Spring Series continues with the Spring Series VIII Championship, to be held May 23-24 at The Golf Club at Roddy Ranch in Antioch.
# # #
About Capital Insurance Group
Capital Insurance Group® (CIG) has enhanced its dominance as a leading insurer of Northern California golf courses into a successful philanthropic program centered on the sport of golf through its sponsorship of the NCPGA Junior Tour of Northern California, and the annual fund raising golf tournament, The Langley – A Tribute to Legends.
CIG is the leading regional property and casualty insurer serving the Western U.S. since 1898. CIG insures Personal Auto, Homeowners, Farmowners, Condo Owners, Vacation Property, Renters, Apartment Building Owners, and many kinds of Commercial and Agricultural Auto and Property. The more-than 115 year-old company is rated "A" (Excellent) by A.M. Best, the independent financial monitor of the insurance industry. CIG has been selected for the  Ward's 50 as one of the safest and most efficient property/casualty insurers in the U.S.  CIG manages personal, business, and agriculture risks underwritten by its affiliate companies: California Capital Insurance Company, Eagle West Insurance Company, Nevada Capital Insurance Company, and Monterey Insurance Company. Types of policies may vary from state to state. For more information, please visitwww.CIGinsurance.com
CIG DELIVERS MORE. Continuously. ™