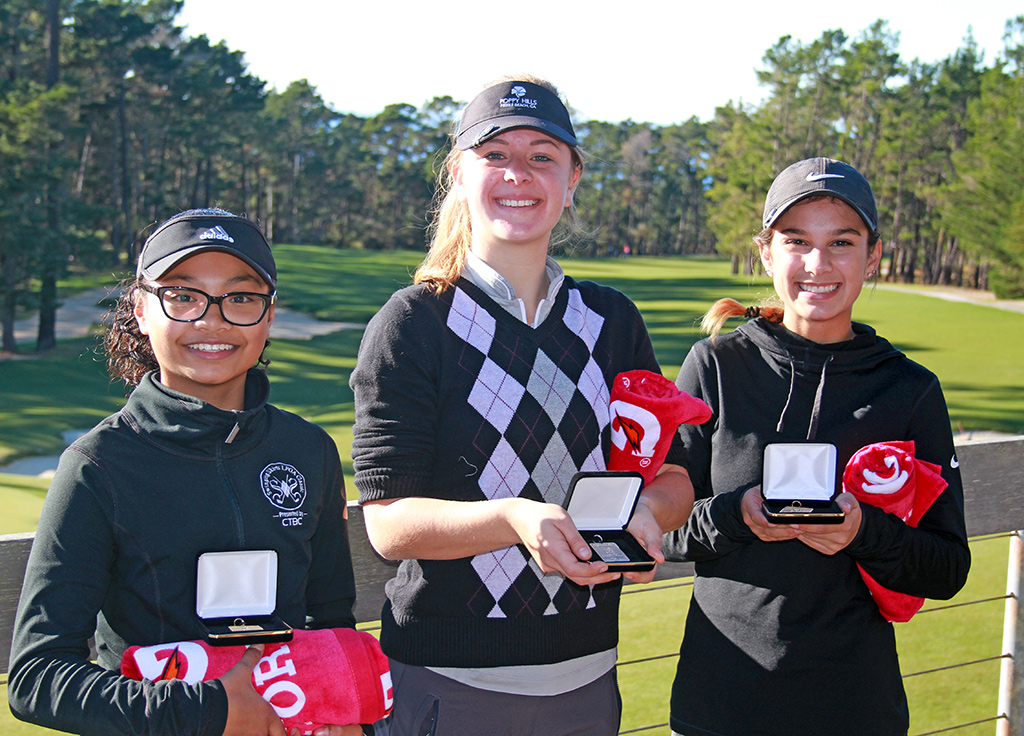 Junior Tour Holiday III: Poppy Hills GC & Del Monte GC
Pebble Beach, CA
December 28-29, 2015
Yardages: Poppy Hills  |  Del Monte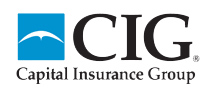 CIG-Sponsored Junior Golf Tour of Northern California Crowns Winners in Holiday Series III Championship at Poppy Hills Golf Course and Del Monte Golf Course
PEBBLE BEACH, Calif. (December 30, 2015) –Sponsored by Capital Insurance Group, the 2015 Junior Tour of Northern California (JTNC) crowned champions Tuesday at the Holiday Series III Championship at Poppy Hills Golf Course in Pebble Beach and Del Monte Golf Course in Monterey.
Dublin resident Hayden Hui shot even-par 143 and Concord resident Yealimi Noh shot 5-over 148 to win their respective divisions at the Holiday Series III Championship held Monday and Tuesday at par-71 Poppy Hills Golf Course and par-72 Del Monte Golf Course.
Hui picked up his first win of the 2015-2016 season thanks to solid play at both venues.
Hui opened with an even-par 72 at Del Monte on Monday after posting three birdies to go against three birdies. The 72 left Hui just a shot behind Novato's Matthew Watkins, who fired a 71.
On Tuesday at Poppy Hills, Hui continued his stellar play, shooting a 71 that featured four birdies and four bogeys. His big run came on holes No.10 through No.12, where he'd record three straight birdies in a row. Hui's two-day total of 143 was good enough to defeat runner-up Ryan Johnson of Yountville by two shots.
Johnson also opened with a 72 at Del Monte, posting four birdies to go with two bogeys and a double-bogey on the par-4 16th. Over at Poppy Hills, Johnson had a tougher time scoring any birdies. He'd only post one on the par-3 15th to go against three bogeys.
Also in the mix was 2014 JTNC Boys' Player of the Year Joshua McCarthy. The Danville resident had his own 72 Monday at Del Monte after penciling in five birdies to go with five bogeys. Like Johnson, McCarthy also had a tougher go at Poppy Hills, posting just one birdie to go against four bogeys for a 74 and two-day total of 146.
Finishing in a tie for fourth at 147 were San Jose's Jinhyuk Kim and Palo Alto's Ahmed Ali after final rounds of 72 and 73, respectively. Ali entered the event leading in the points standings for 2016 JTNC Boys' Player of the Year honors.
Watkins fell back into a tie for 15th after posting an 83 at Poppy Hills.
While Hui hung on, Noh cruised to a four stroke victory with some stellar play of her own.
In Monday's opening round at Poppy Hills, Noh grabbed a two shot lead over San Mateo's Kiran Sangha thanks to a solid 1-over 72 that featured two birdies and just three bogeys.
A day later at Del Monte, Noh continued to have a hot hand, shooting a 76 that featured one birdie and just five bogeys. The win was Noh's second of the 2015-2016 season and 8th career JTNC victory, moving her to third place on the all-time Girls win-list behind Casie Cathrea (18) and Sabrina Iqbal (16).
Sangha, who opened with a 74 at Poppy Hills, fell back with a 78 at Del Monte to come in at 152. Mika Jin of Fremont, who shot a first round 78, had a 76 to place third at 154.
Amanjoty Sangha of San Mateo was fourth at 155 following a 78, while Brooke Riley of Manteca was fith at 156 after a 77.
San Ramon resident Yoonhee Kim, who was gunning for a record seven JTNC wins in one calendar year, finished in 18th place following rounds of 83-82. Kim's six wins during 2015 tied the record set previously by Sabrina Iqbal (2014) and Casie Cathrea (2012).
Over in the Girls' First Flight, things were close as Catherine Batang of South San Francisco shot a second round 84 to come in at 166 and edge runner-up Liam Sklar of Los Gatos by a stroke. Helping Batang were two crucial pars on the 17th and 18th holes at Poppy Hills on Tuesday.
Sklar had rounds of 86-81 to come in at 167, while Natalie Kinney of El Dorado Hills finished third at 168 following a 78. Fourth place went to Erica Lam of San Jose at 169 after an 88. Anna Matthiasson of Los Gatos and Gianelli Liguidliguid tied for fifth at 170 following rounds of 84 and 87, respectively.
The Boys' First Flight Championship also came down to the end. Gunwoo Han of San Leandro had a second round 78 at Del Monte to finish at 156 and edge runner-up Nathan Wang of Fremont by a shot.
Han held on despite a quadruple-bogey on the closing par-4 18th at Del Monte. Helping him was a par a hole earlier on the 17th. Wang had a chance but finished with four straight bogeys on holes No.15 through No.18 to finish at 157.
Third place went to Jackson Lee of Menlo Park at 160 following an 81, while Krishan Patel of San Jose was fourth at 161 after an 80. Mikey Shudoma of Pebble Beach and Alan Chen of Fremont shared fifth place at 162 after rounds of 81 and 82, respectively.
The 2015-2016 season resumes on March 12-13, starting with the Spring Series I at Stockton Golf and Country Club and the Reserve at Spanos Park in Stockton.