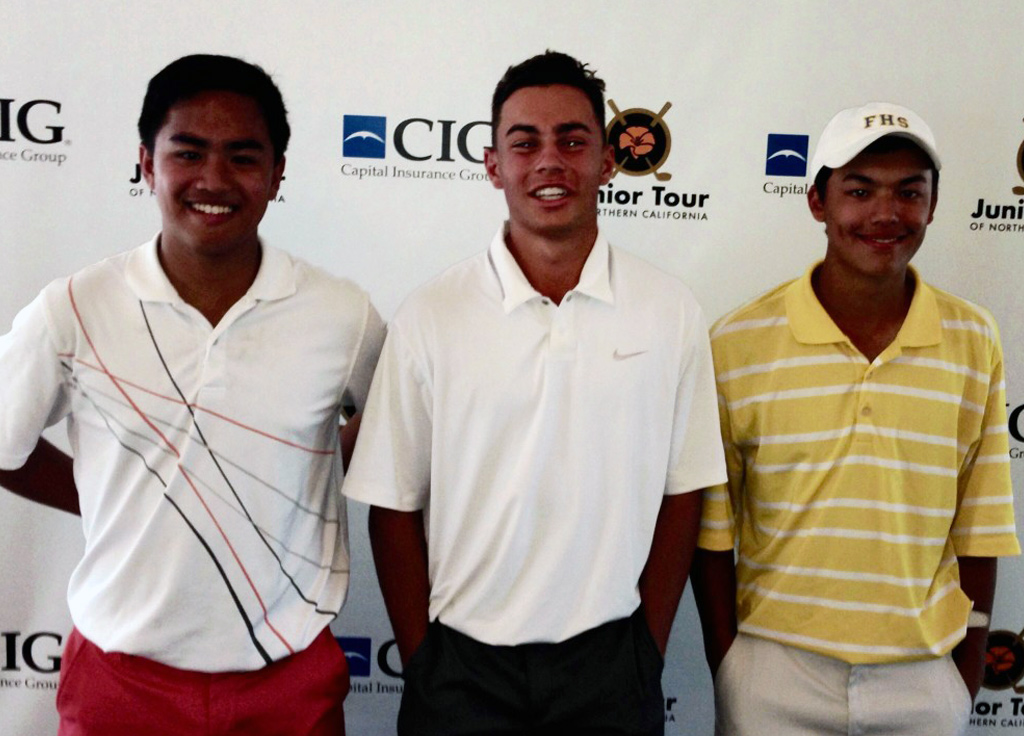 Junior Tour Fall VII: Napa GC at Kennedy Park
Napa, CA
October 10-11, 2015
Contestant Information Sheet | Yardages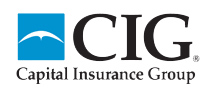 CIG-Sponsored Junior Golf Tour of Northern California Crowns Winners in Fall Series VII Championship at Napa Golf Course at Kennedy Park
PEBBLE BEACH, Calif. (October 12, 2015) –Sponsored by Capital Insurance Group, the 2015 Junior Tour of Northern California (JTNC) crowned champions Sunday at the Fall Series VII  Championship at Napa Golf Course at Kennedy Park in Napa.
Newark resident Jeremy Villafuerte shot 3-over 147 and Pleasanton resident Annie Liu shot 7-over 151 to win their respective divisions at the Fall Series VII Championship held Saturday and Sunday at par-72 Napa GC at Kennedy Park.
Villafuerte picked up his first win of the season in thrilling fashion, defeating runner-up Anthony Georgouses of Fresno on the second hole of a sudden-death playoff.
Coming off a 74 that left him three shots behind first round leader Drake Mendenhall, Villafuerte moved to the top of the leaderboard on Sunday with a scrambling 73 that included seven birdies, five bogeys and a triple-bogey.
The key for Villafuerte would be a closing birdie on the 18th to bring him in at 147.
Also making a Sunday move was Georgouses. A day after opening with a 75, Georgouses put together a solid 72 featuring two birdies and two bogeys. He'd also birdie the 18th to force extra holes.
In the playoff, Villafuerte made two pars while Georgouses had a par and a bogey.
Making a push to join the playoff was Pleasanton's Alexander Chin, who fired a second round, two birdie, one bogey 71 to come in at 148. Michael Savin of Belmont, who had opened with a 72, slipped to a second round 76 but also had a chance to get into the playoff. He'd be stung by a double-bogey on the par-4 12th, however, leaving him a stroke short at 148 with Chin. In a card-off, Chin was awarded third place.
Mendenhall, who had opened with a steady 71, fell back into a tie for fifth at 149 after a final round 78. Also coming in at 149 were Los Gatos' Aiden Farr and Finigan Tilly of Redwood City following final rounds of 73 and 74, respectively. Farr was hurt by a bogey on the 10th and a double-bogey on the 11th. Tilly was unable to make up ground after carding back-to-back bogeys on the 12th and 13th holes.
Like Villafuerte, Liu also came back to take the title.
Coming off a first round 78 that left her four shots behind leader Kiran Sangha of San Mateo, Liu put together a solid second round 73 that featured three birdies and four bogeys to come from behind for the victory. The win was also Liu's first of the 2015-2016 season.
Sangha, who'd opened with a 74, couldn't get into any rhythm on Sunday, slipping to an 80 to come in at 154.
Neeve Chen of Roseville went the opposite way of Sangha, following up an opening round 81 with a 74 to finish third at 155.
Belinda Hu of San Ramon came in fourth at 156 after a final round 79, while Angela Liu of San Jose took fifth at 157 following an 82.
In the Boys' First Flight Championship, Dante Clark of San Jose had a second round 80 but came in at 155, good enough to defeat runner-up Alex Sun of Danville by two strokes. In Saturday's opening round, Clark managed a 75 that featured a birdie and four bogeys.
Sun had a Sunday 75 to come in second at 157. Alexander Lin of Oakland finished third at 161 following a final round 79.
Fourth place went to Kyle Kuest of Fresno at 164, while Sean Alexander MacSween of Los Gatos was fifth at 165.
In the Girls' First Flight Championship, Lauren Shew of San Francisco shot a final round 83 to hold on and defeat runner-up Isabel Minton of Livermore by three shots. In Saturday's opener, Shew had an 80.
Minton finished up with an 81 to come in  tied for second at 166 with Julia Ni of Dublin, who shot a final round 87. In a card-off (lower back-nine score), Minton was awarded second place with Ni taking third.
Doodle Yuen of Los Gatos was fourth at 168 following a 79, while Annika Cruz of Milpitas took fifth at 171 after an 81.
Next up on the JTNC calendar is the Fall Series VIII Championship, to be held October 17-18 at Poppy Ridge Golf Course in Livermore.