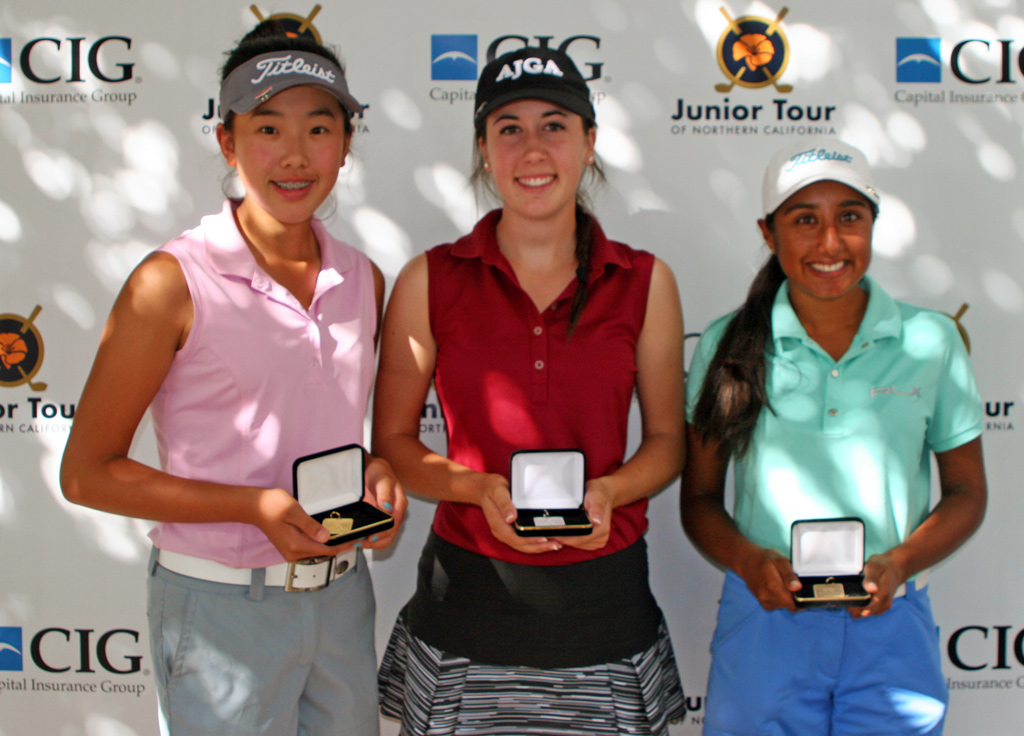 Junior Tour Fall VI: Greenhorn Creek GC
Angels Camp, CA
October 3-4, 2015
Contestant Information Sheet | Yardages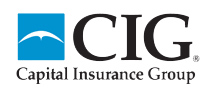 CIG-Sponsored Junior Golf Tour of Northern California Crowns Winners in Fall Series VI Championship at Greenhorn Creek Resort
PEBBLE BEACH, Calif. (October 5, 2015) – Sponsored by Capital Insurance Group, the 2015 Junior Tour of Northern California (JTNC) crowned champions Sunday at the Fall Series VI  Championship at Greenhorn Creek Resort in Angels Camp.
Carmichael resident Bryce Kvick shot 2-over 146 and Concord resident Yealimi Noh shot 5-over 149 to win their respective divisions at the Fall Series VI Championship held Saturday and Sunday at par-72 Greenhorn Creek Resort.
Kvick picked up his first win of the season thanks to a stellar first round 1-under 71. In Saturday's opener, he'd post five birdies to go against two bogeys and a double-bogey. The score would turn out to be a difference maker.
In Sunday's finale, Kvick slipped back to a 3-over 75. He'd again card five birdies and two bogeys, but he'd also have three double-bogeys, two coming back-to-back on the closing 17th and 18th holes.
With Kvick slipping, that opened the door for San Ramon resident Brendan Hy.
Hy, who opened with a 75, struggled a bit early in the finale, posting a front-nine 38 after carding three birdies but also a triple-bogey and double-bogey. On the back-nine, however, Hy got in a groove, carding a bogey-free 34 despite two bogeys. He'd have a chance to catch Kvick, but had to settle for four straight pars on holes No.15 through No.18 to close out the tournament. A final round 72 left him with a two-day total of 147, just one behind Kvick.
Finishing in a tie for third at 149 were Drake Mendenhall of Granite Bay and Austin Fischer of Orinda after final rounds of 74 and 78, respectively. Mendenhall would be awarded third place in a card-off.
Fischer had grabbed a share of the first round lead with Kvick after an opening round 71.
Finishing in a tie for fifth at 150 were San Jose's Lucas Carper and Alamo's Ryan Grauman after both came in with matching final round scores of 72.
While Kvick would hang on to go wire-to-wire, Noh came from behind to win to notch her first win of the season.
In Saturday's first round, Noh, who was runner-up at the Fall Series III Championship, had only two birdies en route to a 77, leaving her three shots behind leader Emilee Hoffman.
On Sunday, however, the tables turned as Noh posted a steady 72 with two birdies and two bogeys. While Noh got things back on track, Hoffman, who hails from Folsom, slipped back to a 78, leaving her with a two-day total of 152 and a second place finish. Only a few weeks ago, Hoffman won the Fall Series IV Championship.
Finishing alone in third place in the Girls' Championship at 153 was San Mateo's Amanjoty Sangha after a final round 77.
Both Annie Liu of Pleasanton and Angela Liu of San Jose finished T-4 after final rounds of 76 and 77, respectively.
Over in the Boys' First Flight Championship, Jared Khoo of Danville won the title with a two-day total of 156. Khoo, who also notched his first win of the 2015-2016 season, was fueled by a solid first round 74 that featured three birdies, three bogeys and a double-bogey.
Taking second place at 163, seven shots behind Khoo, was San Anselmo's Dean Cavanna, who had a final round 81.
Alex Sun of Danville, who was in the mix after an opening 77, had a second round 87 to take third at 164. Fremont's Ethan Jaehn and Nathan Wang shared fourth place at 165 after final rounds of 83 and 84, respectively.
In the Girls' First Flight Championship, Walnut Creek resident Skye Mingming had a final round 86 to come in at 169 and defeat runner-up Jasmine Chen of Pleasanton by one shot.
Chen, who shot a second round 84 to come in at 170, had some chances to catch Mingming but could only muster a pair of bogeys on the 17th and 18th holes.
Chloe Weng of Los Altos finished third at 172 after a final round 83. Viveka Kurup of Redwood Shores took fourth place at 174 following an 86 and Novato's Kiana Briggs was fifth at 176 after an 84.
Nicholas Weng of Los Altos had the shot of the championship, acing the par-3 3rd hole on Sunday.
Next up on the JTNC calendar is the Fall Series VII Championship, to be held October 10-11 at Napa at Kennedy Park GC in Napa.