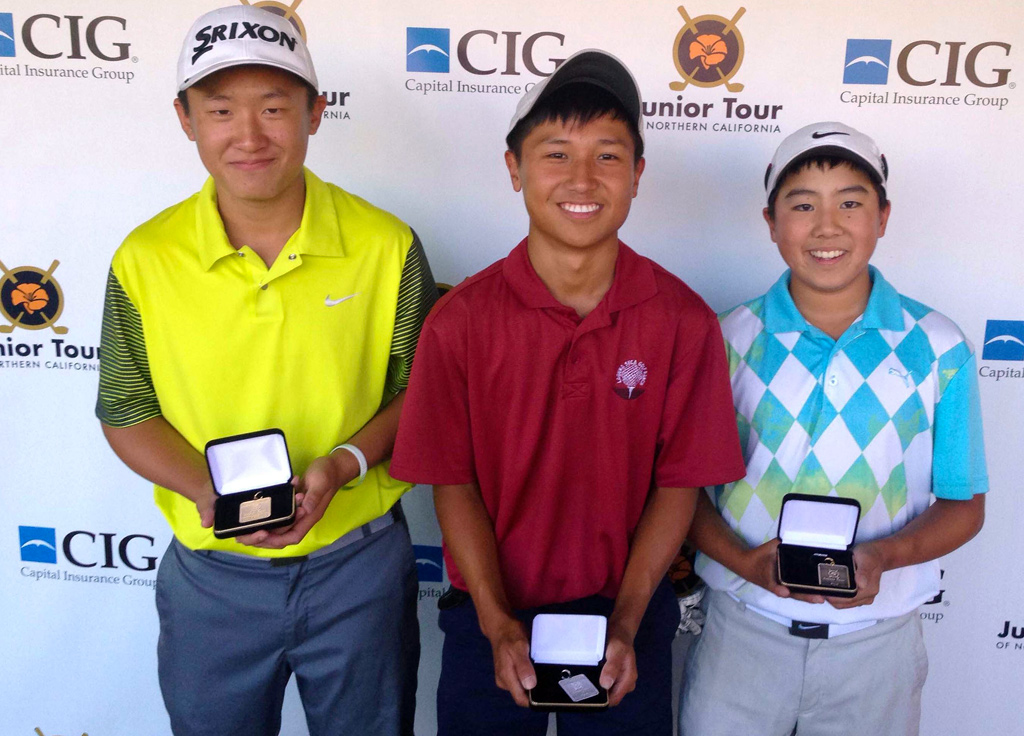 Junior Tour Fall V: Ridge Creek Dinuba GC
Dinuba, CA
September 26-27, 2015
Contestant Information Sheet  |  Yardages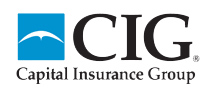 CIG-Sponsored Junior Golf Tour of Northern California Crowns Winners in Fall Series V Championship at Ridge Creek Dinuba GC
PEBBLE BEACH, Calif. (September 28, 2015) – Sponsored by Capital Insurance Group, the 2015 Junior Tour of Northern California (JTNC) crowned champions Sunday at the Fall Series V Championship at Ridge Creek Dinuba Golf Club in Dinuba.
Hanford resident Lane Pulliam shot 4-under 140 and Fresno resident Tammy Lim shot 9-under 135 to win their respective divisions at the Fall Series V Championship held Saturday and Sunday on the par-72 Ridge Creek Dinuba GC.
In a thriller, Pulliam defeated Peter Kuest of Fresno on the first playoff hole to win the title.
Following Saturday's opener, everyone was chasing San Jose's Lucas Carper, who shot a 4-under 68 that included six birdies and two bogeys. With Carper slipping back to a 76 on Sunday, the door opened for the rest of the field.
Coming off a first round 71, Pulliam was one of those taking advantage, posting a 3-under 69 that featured five birdies and two bogeys. Also making a move was Kuest, who followed up a first round 70 with another 70 to also come in at 140.
Early on, it appeared that Kuest was going to fade away. He'd open with a bogey on No.2 and a double-bogey on the 3rd to drop him back to a total of 1-over. He'd more than bounce back, however, carding five birdies over his final 15 holes to forge a tie at the top of the leaderboard and force extra holes.
Placing third at 141 following a 69 was Palo Alto's Ahmed Ali. Ali, who played in this year's U.S. Amateur Four-Ball Championship at The Olympic Club, made a late push with an eagle on the par-5 15th and a closing birdie on the 18th. He'd miss joining Pulliam and Kuest in the playoff due to a bogey in between on the 16th.
Finishing in a tie for fifth at 144 were Carper and Fremont resident Aaron Chen. Chen had a final round 70 after opening with a 74.
In the Girls' Championship, the leaderboard wasn't nearly as tight.
Lim had a weekend to remember, posting rounds of 69 and 66 to win by five over runner-up Amanjoty Sangha of San Mateo.
In Saturday's first round, Lim carded five birdies to go with just two bogeys. On Sunday, she performed even better, penciling in eight birdies with just two bogeys. Over her two rounds, Lim played the four par-5's at a total of 6-under.
Sangha, who was second at last season's JTNC Tour Championship at Poppy Hills, hung in there with a 68 on Saturday that featured an eagle, three birdies and a bogey. In Sunday's finale, she post a 72 to come in at 140.
San Jose's Sabrina Iqbal, the two-time defending JTNC Girls' Player of the Year, also had too much ground to make up. After opening with a 72, Iqbal posted a 69 to finish third at 141.
Finishing in a tie for fourth at 143 were San Ramon's Yoonhee Kim and Vanessa Richani of Granite Bay, who both shot final round scores of 74.
Over in the Boys' First Flight Championship, Kyle Kushnir of Los Altos Hills also came away with a five stroke win.
Coming off a first round 75, Kushnir posted a 72 to come in at 147. He'd defeat Fresno's Garrett Takeuchi and Cupertino's Shreyas Narayanan, who each came in at 152 after final rounds of 75 and 79, respectively, by five shots. In a card-off, Takeuchi was awarded second place.
Fourth place went to Fresno's Aidan Tran at 155 after a final round 83.
The Girls' First Flight Championship also saw a runaway winner. Audrey Im of Danville had a first round 74 and followed that up with an 80 to come in at 154, defeating co-runner ups Julia Ni of Dublin and Kate Lim of Pleasanton by eight strokes.
Ni and Lim had final rounds of 79 and 80, respectively. Ni was awarded second place in a card-off.
Placing fourth at 170 after an 87 was Madison Wu of Dublin.
Next up on the JTNC calendar is the Fall Series VI Championship, to be held Oct. 3-4 at Greenhorn Creek Golf Club in Angels Camp.