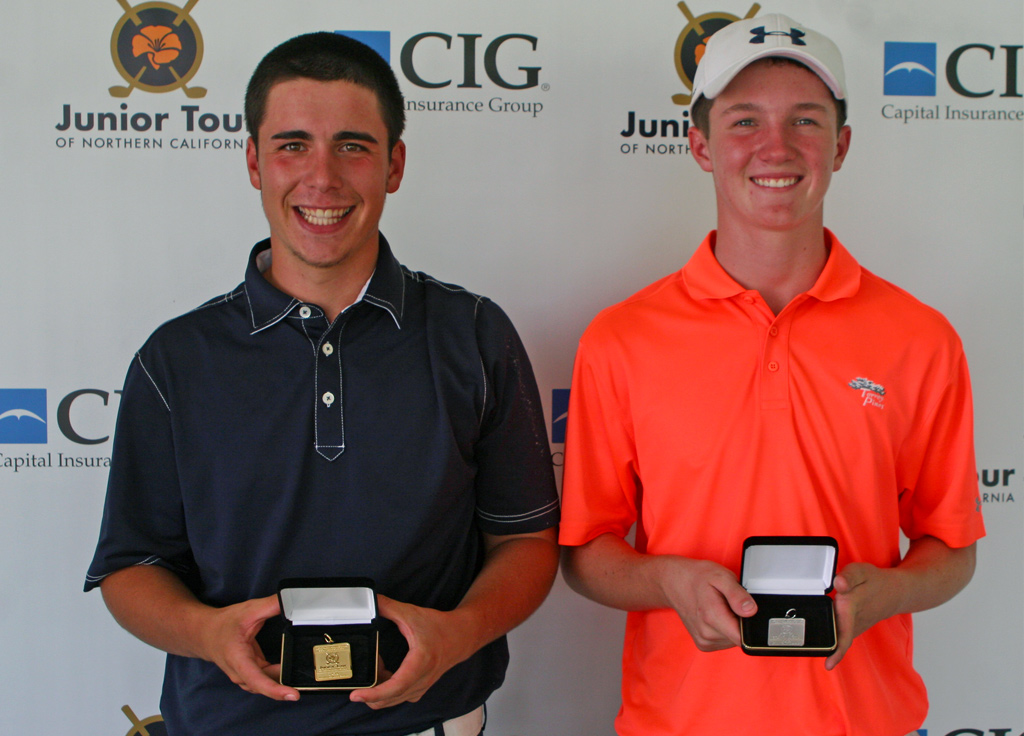 Junior Tour Fall IV: Haggin Oaks – Mackenzie & Arcade courses
Sacramento, CA
September 12-13, 2015
Yardages: Alister Mackenzie | Arcade Creek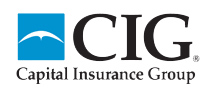 CIG-Sponsored Junior Golf Tour of Northern California Crowns Winners in Fall Series IV Championship at Haggin Oaks Golf Complex
PEBBLE BEACH, Calif. (September 14, 2015) – Sponsored by Capital Insurance Group, the 2015 Junior Tour of Northern California (JTNC) crowned champions Sunday at the Fall Series IV Championship at Haggin Oaks Golf Complex in Sacramento.
Roseville resident Josh Sedeno shot 6-under 138 and Folsom resident Emilee Hoffman shot 4-under 140 to win their respective divisions at the Fall Series IV Championship held Saturday and Sunday on the par-72 Mackenzie and Arcade Creek courses at Haggin Oaks.
Both Sedeno and Hoffman would have to go to extra holes to claim their first wins of the season.
In a thriller, both Sedeno and Reno's Connor Motherway finished regulation tied at 138 after identical final rounds of 1-under 71. Sedeno, the runner-up at this year's California Amateur Championship, won the playoff on the third hole with a birdie.
Both Sedeno and Motherway opened play with first round leading 67's. Sedeno's round included an eagle on the par-5 8th, four birdies and a bogey. Motherway's round featured seven birdies and two bogeys.
Also in the mix with an opening 68 was Lodi's Justin Gums, while Charles Osborne of Reno was just two back after a 69.
In Sunday's finale, Sedeno fell to a total of 5-under with bogeys at No.10 and No.16, but he'd bounce back with a clutch birdie on the 18th to come in at 138.
Motherway, meanwhile, stumbled out of the gate with a front-nine 39. He'd also come through under pressure, however, carding back-to-back birdies on the 14th and 15th and 17th and 18th for a back-nine 32 and 138 total.
Gums tried to make a run but had to settle for a 71 and two-day total of 139. Osborne also made a Sunday charge, carding seven birdies, but he'd also fall back with three bogeys and a critical double-bogey on the closing 18th. In a card-off, Gums was awarded third place.
Placing fifth in the Boys' Championship at 140 was Ethan Chung of Cupertino.
Hoffman also had to toil to get the win. In another thriller, Hoffman and two-time defending JTNC Girls' Player of the Year Sabrina Iqbal finished tied after regulation at 140 after matching final rounds of 4-under 68.
Hoffman made birdie on the first playoff hole to claim the title.
In the finale, Hoffman dropped to a total of 2-under after a double-bogey on the par-3 11th, but she'd bounce back with a birdie on the 13th and a finishing birdie on the 18th.
Iqbal, looking for her 15th JTNC career title, carded eight birdies, but the sophomore at Pioneer High was also stung by four bogeys, three coming in a span between the 8th and 11th holes.
In Saturday's opening round both Hoffman and Iqbal carded 72's and found themselves looking up the leaderboard. San Ramon's Yoonhee Kim, who was in search of her third win in a row, appeared to be in charge after opening with a first round, five birdie, one bogey 68. In the second round, however, Kim would slip back to a 74, landing her at in third place with a two-day total of 142.
Nicole Schroeder of Rocklin and Annie Liu of Pleasanton finished tied for fourth at 144 after final rounds of 69 and 72, respectively.
In the Boys' First Flight Championship, winner Paramdeep Sodhi of Folsom didn't have to sweat out a playoff.
Sodhi was solid both days, opening with a 72 and following that up with a six birdie, two bogeys 68 for a two-day total of 140 and five stroke victory over runner-up Kripa Dharan of Los Altos.
Dharan came in at 145 following a final round 74.
Finishing tied for third in the Boys' First Flight Championship at 146 were Fremont's Jared Yee and Nathan Chen of San Ramon following final rounds of 76 and 74, respectively. Chen was awarded third place after defeating Yee in a card-off (lower back-nine score). Yee had held the first round lead after opening with a 70.
Placing fifth at 151 was Kyle Kushnir of Los Altos Hills after a final round 71.
Over in the Girls' First Flight Championship, things were again tight.
Audrey Im of Danville opened with a first round leading 74 and followed that up with a 77 for a two-day total of 151 and a one-stroke win over San Jose's Adora Wen.
Wen, who had opened with a 78, came back with a second round 74 to make things interesting but Im held on by finishing with back-to-back pars on the 17th and 18th holes.
Finishing tied for third at 154 were Helen Ye of Redwood City and Madeline Zunino of Stockton after final rounds of 75 and 77, respectively. Ye was awarded third place in a card-off.
Fifth place went to Julia Ni of Dublin at 155 following a final round 80.
Next up on the JTNC calendar is the Fall Series V Championship, slated for Sept. 26-27 at Ridge Creek GC in Dinuba.