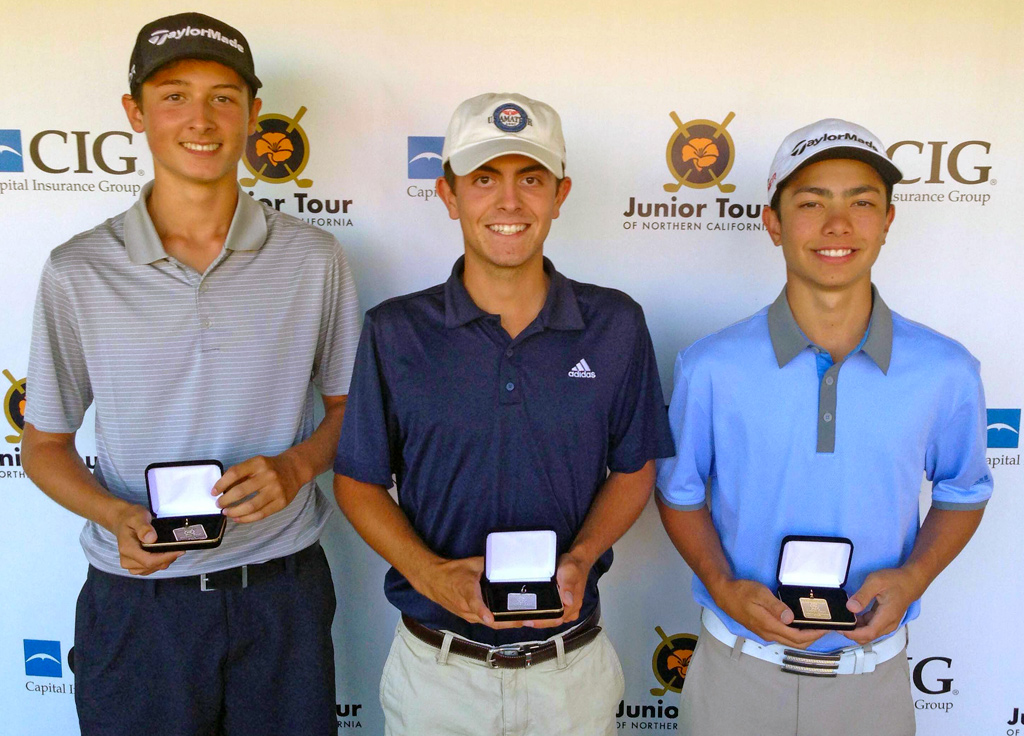 Junior Tour Fall III: Spring Valley
San Jose, CA
September 6-7, 2015
Contestant Information Sheet  |  Yardages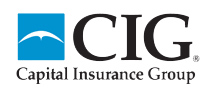 CIG-Sponsored Junior Golf Tour of Northern California Crowns Winners in Fall Series III Championship at Spring Valley Golf Course
PEBBLE BEACH, Calif. (September 8, 2015) – Sponsored by Capital Insurance Group, the 2015 Junior Tour of Northern California (JTNC) crowned champions Sunday at the Fall Series III Championship at Spring Valley Golf Course in Milpitas.
San Jose resident Thomas Hutchison shot 6-under 134 and San Jose resident Yoonhee Kim shot 1-over 141 to win their respective divisions at the Fall Series III Championship held Saturday and Sunday at par-70 Spring Valley Golf Course.
Hutchison had a sensational first round that propelled him to the title. In Saturday's opener, Hutchison, the runner-up at this year's San Francisco City Amateur, took the lead after shooting a bogey free, 4-under 66 that featured four birdies.
The leader by one over 2014 JTNC Player of the Year Joshua McCarthy, Hutchison remained steady on Sunday, posting a 68 that included four more birdies and two bogeys to defeat co-runner-ups Alec Phillips and Jason Brown by three strokes. The win was Hutchison's first of the season.
Both Phillips and Brown came in at 137 after final rounds of 68 and 69, respectively. Phillips, who hails from Santa Cruz, had a chance to go lower but suffered a double-bogey on the 15th. Brown, of Oakland, also had his chances, carding five birdies in the finale. He'd also, however, post four bogeys. In a card-off (lower back-nine score), Brown was awarded second place.
Four players—Jensen Li of Sunnyvale, George McNeely of Carmel, Belmont's Michael Savin and San Jose's Beck Harvey—finished tied for fourth at 138. Li made the biggest charge, posting a bogey free 64 that featured six birdies in the finale a day after opening with a 74.
McCarthy, who'd opened with a 67, slipped back into a tie for 13th after a final round 73.
One of the most impressive turnarounds came from Corte Madera's Ian Gilligan. A day after opening with a 75, Gilligan posted a stellar 65 that featured 10 birdies, three bogeys and a double-bogey.
For Kim, a senior at Dougherty Valley High, the win was her second in a row. The runner-up at this year's California Women's Amateur Championship, Kim got going early with a first round leading 69 that included three birdies and two bogeys.
Holding a three shot lead after day one, Kim fired a 72 on Sunday but still defeated co-runner-ups Yealimi Noh and Sabrina Iqbal by two strokes.
Noh, of Concord, and Iqbal, who hails from San Jose, came in at 143 following final rounds of 70 and 71, respectively. Iqbal is the two-time defending JTNC Girls' Player of the Year. In a card-off, Noh was awarded second place.
Noh, the runner-up in last season's Player of the Year points standings, posted five birdies in the final round but also had five bogeys. Iqbal had three birdies but also four bogeys.
Finishing in fourth place at 147 was San Jose's Maya Pugatch, who had a final round 74. Coming in fifth at 150 was Rocklin's Nicole Schroeder following a final round 72.
In the Boys' First Flight Championship, Alex Sun of Danville took the title after opening play with a solid 71. Sun was again steady on Sunday, posting a 75 to come in at 146 and defeat runner-up Alexander Lin by two shots.
Lin, of Oakland, finished at 148 following a final round 72. Third place went to Danville's Jared Khoo at 150 after a final round 70.
Also carding a final round 70 was San Ramon's Nikko Lee, who finished tied for fourth with Allen Zhang of San Jose with a two-day total of 153. Zhang had a final round 77.
Over in the Girls' First Flight Championship, there was also a five shot victory.
Kristine Tran of San Jose opened with a 73 and followed that up with a 79 to finish at 149 and defeat runner-up Irene Jun by five. Jun, who hails from San Jose, came in at 154 following a final round 78.
Third place went to Patricia Sweeney of Folsom at 156 after a final round 71. Three players—Liam Sklar of Los Gatos, Helen Ye of Redwood City and Priya Bakshi of Palo Alto—all finished tied for fourth at 157.
Next up on the JTNC calendar is the Fall Series IV Championship, to be held Sept. 12 -13 at Haggin Oaks Golf Complex in Sacramento.
About Capital Insurance Group
Capital Insurance Group® (CIG) has enhanced its dominance as a leading insurer of Northern California golf courses into a successful philanthropic program centered on the sport of golf through its sponsorship of the NCPGA Junior Tour of Northern California, and the annual fund raising golf tournament, The Langley – A Tribute to Legends.
CIG is the leading regional property and casualty insurer serving the Western U.S. since 1898. CIG insures Personal Auto, Homeowners, Farmowners, Condo Owners, Vacation Property, Renters, Apartment Building Owners, and many kinds of Commercial and Agricultural Auto and Property. The more-than 115 year-old company is rated "A" (Excellent) by A.M. Best, the independent financial monitor of the insurance industry. CIG has been selected for the Ward's 50 as one of the safest and most efficient property/casualty insurers in the U.S.  CIG manages personal, business, and agriculture risks underwritten by its affiliate companies: California Capital Insurance Company, Eagle West Insurance Company, Nevada Capital Insurance Company, and Monterey Insurance Company. Types of policies may vary from state to state. For more information, please visitwww.CIGinsurance.com
CIG DELIVERS MORE. Continuously. ™