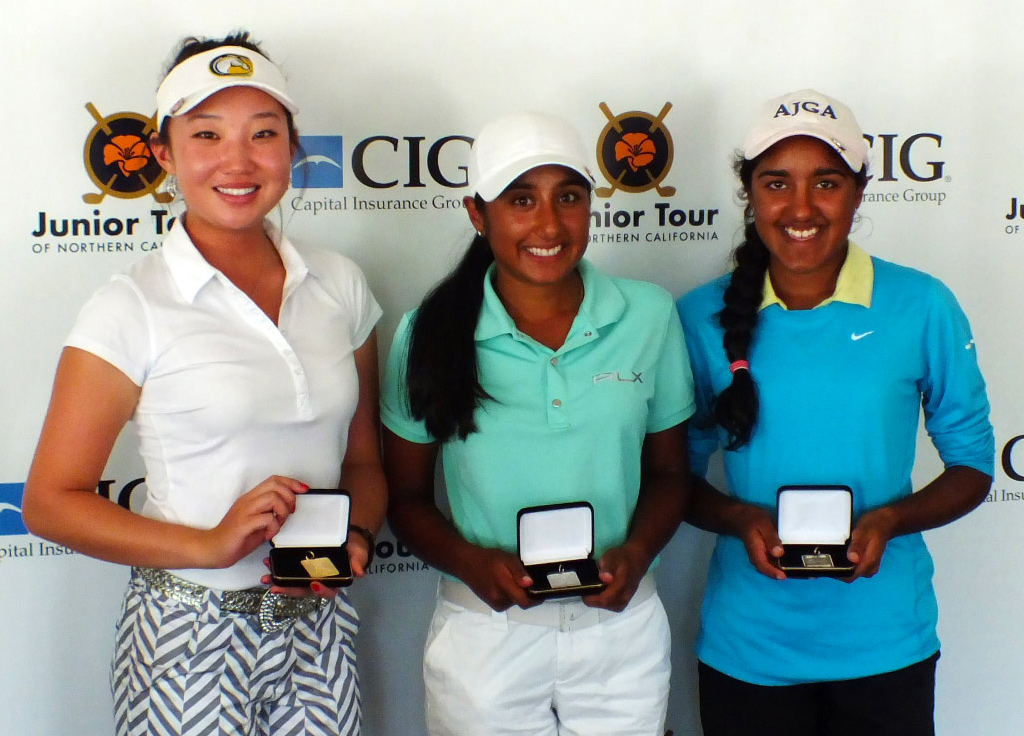 Junior Tour Fall II: Cypress Lakes GC
Vacaville, CA
August 22-23, 2015
Contestant Information Sheet | Yardages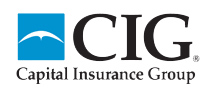 CIG-Sponsored Junior Golf Tour of Northern California Crowns Winners in Fall Series II Championship at Cypress Lakes Golf Club
 PEBBLE BEACH, Calif. (August 24, 2015) – Sponsored by Capital Insurance Group, the 2015 Junior Tour of Northern California (JTNC) crowned champions Sunday at the Fall Series II Championship at Cypress Lakes Golf Club in Vacaville.
Alamo resident Ryan Grauman shot 1-under 143 and San Ramon resident Yoonhee Kim shot 1-over 145 to win their respective divisions at the Fall Series II Championship held Saturday and Sunday at par-72 Cypress Lakes Golf Club.
Grauman put together two terrific rounds to win by three over Ahmed Ali of Palo Alto.
In Saturday's first round, he'd take a three-shot lead over the field after posting a 71 that included four birdies and three bogeys.
A day later, Grauman continued to shine, shooting an even-par 72 that featured five birdies and five bogeys.
Ali, who competed in this year's inaugural U.S. Amateur Four-Ball Championship at The Olympic Club, tried to make a charge but was unable to catch Grauman. A day after posting a 76, Ali fired a tourney-low 70 by carding three birdies to go against just one bogey.
Finishing in a tie for third at 147 were Kyle Wilkinson of San Francisco and Joshua McCarthy of Danville.
Both Wilkinson and McCarthy put together rounds of 74-73. The 2014 JTNC Player of the Year, McCarthy was coming off a second place finish at the recent Fall Series I Championship.
Taking fifth place in the Boys' Championship at 148 was San Jose's Berk Harvey, who shot identical rounds of 74.
Kim also ran away from the field to take the title.
The runner-up at this year's California Women's Amateur Championship, Kim found herself tied for the lead after Saturday's first round with San Mateo's Amanjoty Sangha at 74.
In Sunday's finale, Kim, a senior at Dougherty Valley High, broke away from not only Sangha but everyone else. She'd post a solid 1-under 71 featuring two birdies and just one bogey.
Sangha, meanwhile, had a 76 to come in second at 150.
Tying for third place at 153 were Kiran Sangha of San Mateo and Concord resident Yealimi Noh, who shot final rounds of 75 and 76, respectively. Kiran Sangha was awarded third place in a card-off.
Sangha, the younger sister of Amanjoty, won the Girls' Championship at the recent JTNC Tour Championship at Poppy Hills GC. Noh finished second in last season's JTNC Girls' Player of the Year standings to winner Sabrina Iqbal of San Jose.
Finishing in fifth place in the Girls' Championship at 156 was Pleasanton's Annie Liu, who went 82-74.
Over in the Boys' First Flight Championship, things were much tighter.
In Sunday's final round, Ben Johannes of Ceres and Alexander Lin of Oakland shot 77 and 78, respectively, to finish regulation tied at 160. In a sudden-death playoff, Lin emerged victorious.
Three players—Nathan Chen of San Ramon, Jared Khoo of Danville and Nathan Wang of Fremont—all finished just a stroke outside of the playoff. Chen had a final round 77, Khoo shot 81 and Wang had an 82. In a card-off (low score back-nine), Chen was awarded third place.
Over in the Girls' First Flight Championship, San Jose resident Kristine Tran had a final round 84 to edge runner-up Patricia Sweeney of Folsom by three shots. Sweeny had a final round 83 but had opened with an 86.
Third place went o to Courtney Cervellin of Elk Grove at 170, while San Ramon's Steffi Lin and Novato's Kiana Briggs shared fourth place at 171.
Next up on the schedule is the Fall Series III Championship, to be held Sept. 6-7 at Spring Valley Golf Course in Milpitas.
# # #
About Capital Insurance Group
Capital Insurance Group® (CIG) has enhanced its dominance as a leading insurer of Northern California golf courses into a successful philanthropic program centered on the sport of golf through its sponsorship of the NCPGA Junior Tour of Northern California, and the annual fund raising golf tournament, The Langley – A Tribute to Legends.
CIG is the leading regional property and casualty insurer serving the Western U.S. since 1898. CIG insures Personal Auto, Homeowners, Farmowners, Condo Owners, Vacation Property, Renters, Apartment Building Owners, and many kinds of Commercial and Agricultural Auto and Property. The more-than 115 year-old company is rated "A" (Excellent) by A.M. Best, the independent financial monitor of the insurance industry. CIG has been selected for the  Ward's 50 as one of the safest and most efficient property/casualty insurers in the U.S.  CIG manages personal, business, and agriculture risks underwritten by its affiliate companies: California Capital Insurance Company, Eagle West Insurance Company, Nevada Capital Insurance Company, and Monterey Insurance Company. Types of policies may vary from state to state. For more information, please visitwww.CIGinsurance.com
CIG DELIVERS MORE. Continuously. ™