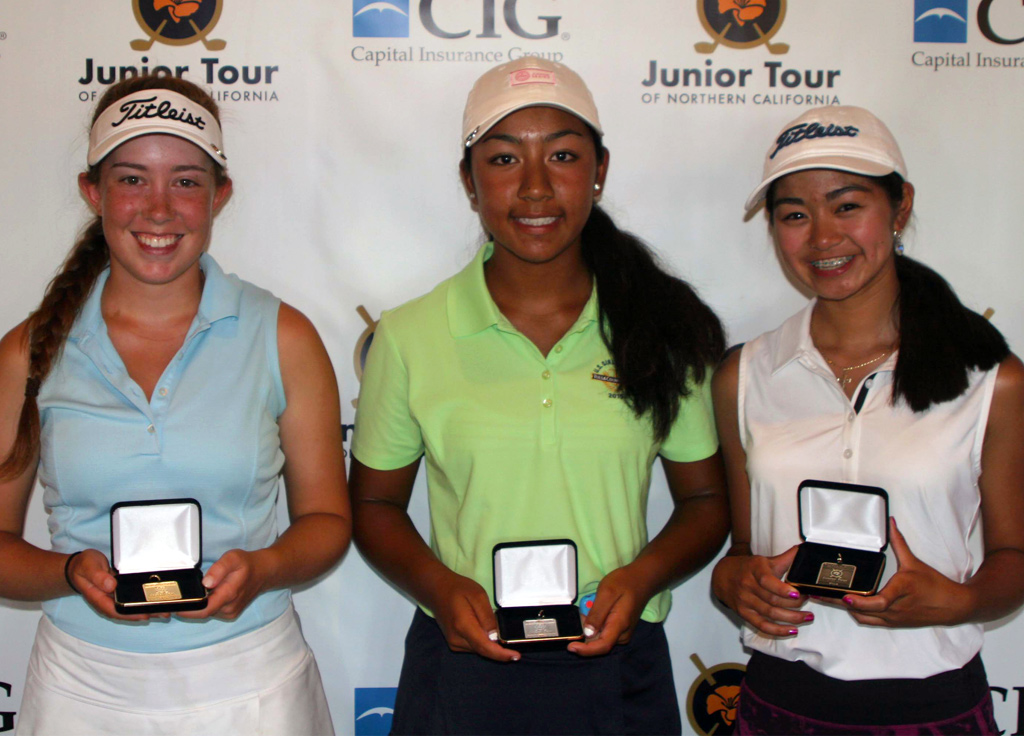 Junior Tour Fall I: Paso Robles CC
Paso Robles, CA
August 15-16, 2015
Contestant Information Sheet | Yardages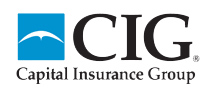 CIG-Sponsored Junior Golf Tour of Northern California Crowns Winners in Fall Series I Championship at Paso Robles Golf Club
PEBBLE BEACH, Calif. (August 17, 2015) – Sponsored by Capital Insurance Group, the 2015 Junior Tour of Northern California (JTNC) crowned champions Sunday at the Fall Series I Championship at Paso Robles Golf Club in Paso Robles.
Newark resident Jeremy Villafuerte shot 8-under 134 and Campbell resident Clare Brady shot 8-over 150 to win their respective divisions at the Fall Series I Championship held Saturday and Sunday at par-71 Paso Robles Golf Club.
The event was the season opener for the 2015-2016 JTNC season.
Despite temperatures hovering around 100 degrees, Villafuerte was able to put together two fantastic rounds to take the title.
In Saturday's first round, he'd open with a sizzling 5-under 66 that included five birdies to go against zero bogeys. A day later, Villafuerte remained hot, posting a 3-under 68 that featured five birdies. He'd seal the victory within the first three holes, carding birdies on holes No.1 through No.3. The only mistake he'd make all weekend was a double-bogey on the par-4 16th.
Among those trying to catch Villafuerte was 2014 JTNC Player of the Year Joshua McCarthy. Coming off a first round 70, McCarthy also opened the final round with three straight birdies. He'd tack on three more birdies, but also had two bogeys to come in with a 67 and two-day total of 137, finishing three strokes behind Villafuerte.
Also hoping to make a charge was Davis resident Sam Yamauchi. Coming off an opening round 72, Yamauchi started the second round slowly with a front-nine 1-over 36. On the back-nine, though, Yamauchi, who placed third, was a force. He'd post a 6-under 30 thanks to an eagle on the par-5 10th and four straight birdies from holes No.15 through No.10.
Folsom resident and fourth place finisher Austin Fox also went low on Sunday, carding a 65 that featured two eagles (holes No.10 and No.12), six birdies and four bogeys.
Fifth place went to Saratoga's Caleb Shetler, who came in at 142 after a final round 70.
The Girls' Championship was also a shoot-out.
On Saturday, San Jose's Sabrina Iqbal, who won JTNC Girls' Player of the Year honors for the 2014-2015 season, took the first round lead with a 4-over 75 that featured three birdies.
A day later, Iqbal couldn't find a way to post any more birdies. Instead, the Pioneer High sophomore had to settle for five bogeys leading to a 76 and two-day total of 151.
With Iqbal in neutral, it opened the door for Brady. Coming off a first round 79, Brady played her Sunday front-nine at 1-under after carding four birdies to go against three bogeys.
On her back-nine, Brady was steady, posting only one bogey for a 71. Despite the bogey, she was able to hold and defeat Iqbal by a stroke.
Also in the running was San Ramon's Angela Bagasbas. Coming off a first round 78, Bagasbas had a Sunday 74 that pushed her to a two-day total of 152, just two shots behind Brady. Bagasbas had a birdie on her back-nine, but had previously posted two bogeys to slow her charge.
Finishing in fourth place at 158 following a final round 77 was Tiffany Cha of San Ramon. Fifth place went to Palo Alto's Stephanie Yu at 161 after a final round 78.
In the Boys' First Flight Championship, Salinas resident Aj Fitzgerald took home the title, coming in with a two-day total of 145 after a final round 71. Over his 36 holes, Fitzgerald had four birdies to go against seven bogeys.
Placing second was Philip McNamara of Bakersfield, who finished at 150 following a 75. Third place went to Casey Leebrick of San Luis Obispo at 151 following a 76.
Over in the Girls' First Flight Championship, Vanessa Van Pell of Lafayette took the title, shooting a final round 78 to come in at 162 and defeat runner-up Katie Kaminski by three shots.
Kaminski,of Los Gatos, had a final round 76. Steffi Lin of San Ramon placed third at 173 following an 87.
Saturday's first round saw a hole-in-one. Joson Ralph of Sunnyvale aced the 157-yard par-3 8th hole.
Next up on the JTNC calendar is the Fall Series II Championship, to be held August 22-23 at Cypress Lakes Golf Course in Vacaville.
# # #
About Capital Insurance Group
Capital Insurance Group® (CIG) has enhanced its dominance as a leading insurer of Northern California golf courses into a successful philanthropic program centered on the sport of golf through its sponsorship of the NCPGA Junior Tour of Northern California, and the annual fund raising golf tournament, The Langley – A Tribute to Legends.
CIG is the leading regional property and casualty insurer serving the Western U.S. since 1898. CIG insures Personal Auto, Homeowners, Farmowners, Condo Owners, Vacation Property, Renters, Apartment Building Owners, and many kinds of Commercial and Agricultural Auto and Property. The more-than 115 year-old company is rated "A" (Excellent) by A.M. Best, the independent financial monitor of the insurance industry. CIG has been selected for the  Ward's 50 as one of the safest and most efficient property/casualty insurers in the U.S.  CIG manages personal, business, and agriculture risks underwritten by its affiliate companies: California Capital Insurance Company, Eagle West Insurance Company, Nevada Capital Insurance Company, and Monterey Insurance Company. Types of policies may vary from state to state. For more information, please visitwww.CIGinsurance.com
CIG DELIVERS MORE. Continuously. ™